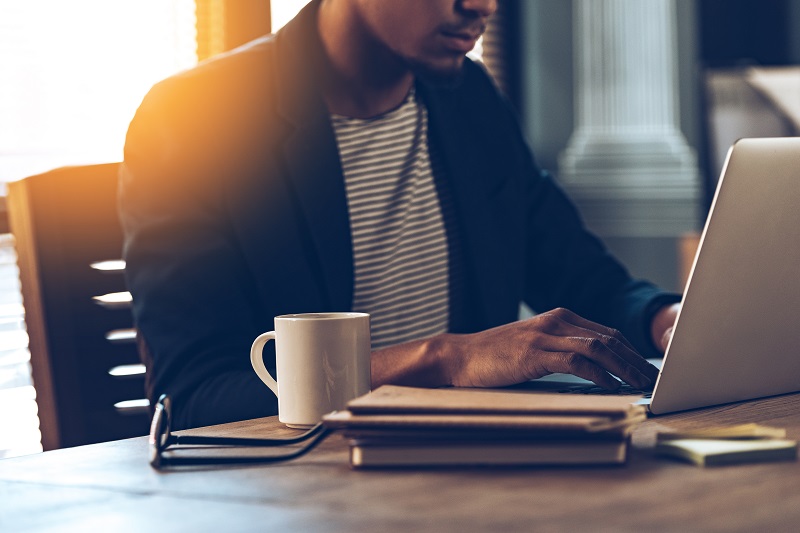 As skim reading becomes the norm for many individuals, the value of a good book to help you stand apart from the competition and deep dive into industry trends and challenges cannot be overstated.
So, we've compiled a comprehensive list of books to help commercial real estate professionals diversify and grow both their career and property portfolio:
This book is a veritable CRE bible for all players in the industry. Whether you're new to CRE or a seasoned pro, it offers step-by-step guidance for real estate professionals to achieve success by breaking down the industry into a series of easily understood concepts.
For example, Keller explains how to boost production, generate more leads and make better organizational decisions. The book was originally written for brokers, but it's a must-read for any CRE professional as the advice given goes far beyond a single specialization.
This book provides a comprehensive guide to successful real estate investment for both new and seasoned CRE investors.
Its author, William Poorvu, has taught at the Harvard Business School for more than thirty years. He draws on his four decades of experience developing, owning, and managing properties to provide an insider's perspective on how to make smart decisions about commercial real estate. He also authored Creating and Growing Real Estate Wealth, which provides a broker-focused perspective of the CRE industry.
If you're new to commercial real estate investment, this book will offer guidance regarding a wide range of property types. This comprehensive book provides invaluable information about how to identify opportunities, determine property value, and acquire, finance, and manage commercial real estate.
If you're considering leaving your 9-to-5 job to pursue a career in commercial real estate, this book shows you how to start your entrepreneurial journey. This practical and easy-to-follow guide doesn't shy away from the challenges of developing a career in commercial real estate, but provides real-life examples of how to achieve financial freedom through real estate investing.
This entertaining and educational story focuses on the importance of killer communication skills to generate referrals. While it reads more like a work of fiction than a reference book, it provides clear steps to improve customer relationships, grow your client base and not waste time on dead-end pursuits. Instead, it highlights the importance of prioritizing relationships in the CRE space.
Advancing digitization means more deals now originate online. This book provides details on a system that can help CRE professionals capture and convert online leads into closed sales at the highest rate possible. While not targeted at the CRE space per say, it provides industry professionals with a guide to effective online marketing in order to transform your digital leads into deals.
This book provides a no-nonsense checklist to help CRE professionals master the processes and principles of due diligence. It's a much-loved reference point that will help you rise above the competition as you learn how to avoid common mistakes with costly consequences and create more value when buying commercial real estate.
This book details every stage of a commercial property development project, from the initial idea to the implementation. It is one of the most practical books for understanding the development process and will help developers future-proof their projects for long-term success.
9. To Improve Your Customer Service:

Raving Fans!
by Kenneth Blanchard
As CRE becomes increasingly service-based, this book provides industry professionals with a guide to create high-quality customer service and teaches readers how to transform customers into brand advocates.
This book provides both newbie and established commercial investors with a range of real estate investment advice. The author shares his good and bad experiences and the lessons to learn from these. It's a highly accessible book, using simple language and also includes a summary of simple and practical financial formulas, a real estate glossary, and other practical advice.
From retail to office and industrial projects, this comprehensive book covers the nuts and bolts of developing all types of real estate. The new edition includes a range of project-based case studies and small-scale examples and was released after the real estate crash of 2008, incorporating the new, resulting capital market and lending scenarios for the CRE marketplace. Aimed slightly toward smaller and entrepreneurial developers, there is still a lot of relevant information for anyone in the CRE industry.
If you want to develop your commercial real estate into a successful coworking space, this handbook is a step-by-step guide to open, manage and grow a coworking space. It offers practical and straightforward advice, including checklists and links to online resources, helping you jump right into building a coworking space and thriving community.