EQ Office has announced its completion of Playa District, a $32 million renovation of the property previously known as the Howard Hughes Center. The 1.4 million-square foot, 33-acre Los Angeles office campus was completely transformed in order to meet the expectations of today's tenants. For this project, EQ Office has teamed up with Industrious in a one-of-a-kind partnership between a real estate owner and a flex operator.
Modern, agile and inspired by the Southern California lifestyle, Playa District was specifically designed with the needs of the modern tenant in mind. It offers both indoor and outdoor working spaces, and a wealth of amenities, including an on-site gym, sports courts, gaming areas, concierge services, food trucks, and a weekly farmers market, all in a dog-friendly campus. EQ Office has also partnered with District Tech to create a mobile app that tenants can use to gain access across the campus, stay updated on building news, and RSVP to various events.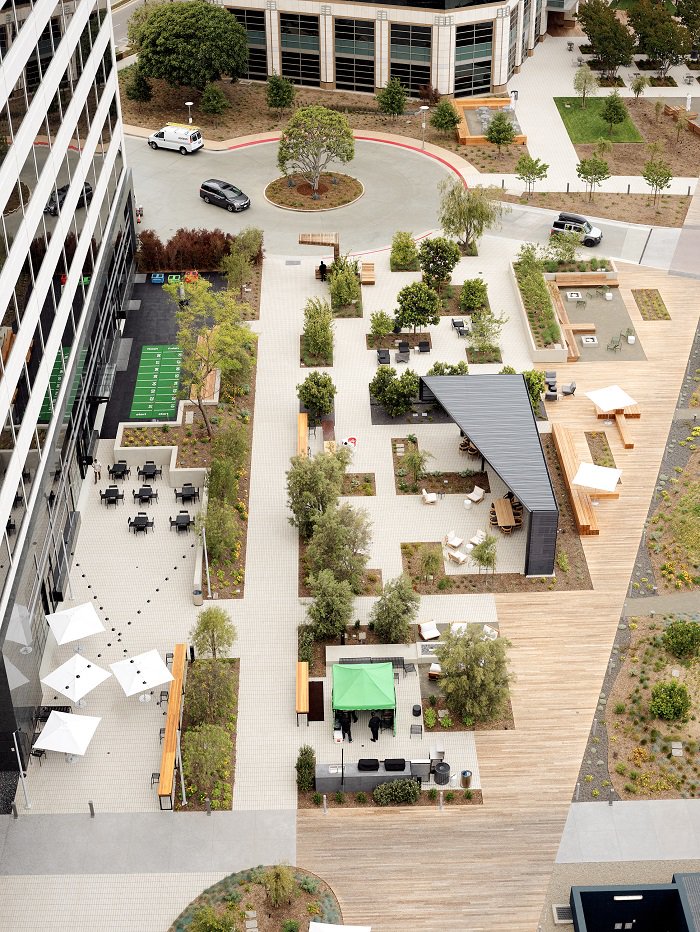 Industrious will act as the tenant experience manager for the 150+ businesses at Playa District, while also providing more than 92,000 square feet of flexible office space here. The coworking company will offer customizable suites for teams of 20 to 50 people, as well as shared workplaces made to accommodate solopreneurs and teams of all sizes. Industrious set out to create a balanced mix of collaboration, focus, and break areas, so that everyone can be productive.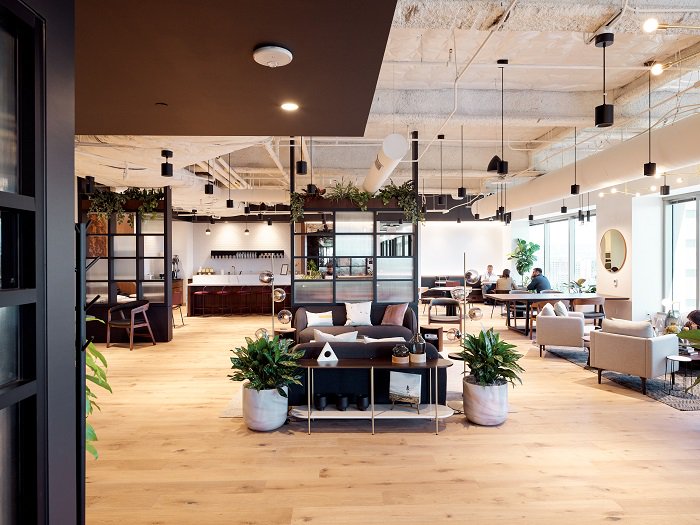 "Industrious gets to see the most innovative workplace projects in the country, so I can say with confidence there's really nothing else like Playa District. EQ is delivering the country's first true shared workplace campus, which gives tenants access to the experiences and amenities usually reserved for employees at places like Google or Apple's global headquarters," said Jamie Hodari, CEO and Co-Founder of Industrious.
"Playa District is a classic example of one our highest conviction strategies: investing significantly in a high-quality asset where innovative approaches will improve the tenant experience. Partnering with best in class companies to enhance the property, as we are doing here, is a critical piece of the equation," said Rob Harper, Senior Managing Director at Blackstone.
EQ Office is a U.S. office portfolio company wholly owned by Blackstone.
(All images courtesy of Chris Ozer)