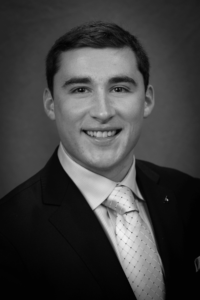 David Conroy, Principal at Cawley Chicago shared his insights on Chicago's commercial real estate market with us and gave us a quick overview of national CRE trends. What differentiates the Chicago commercial real estate market from other major markets in the US and what changed in the past years in Chicago when it comes to CRE are some of the subjects discussed by Conroy. Additional topics brought up in the discussion were modern techniques and tactics for marketing commercial real estate and the effects of online marketing.
At Cawley Chicago, David Conroy oversees tenant and landlord representation, investment acquisition & disposition. He negotiates sales, leases, purchases, and development contracts and was involved in closing over $125 million worth of transactions, totaling over 3 million SF and 100+ acres of land. He graduated University of Wisconsin-Madison, Economics B.S., Geoscience & Geophysics.
Check out the interview below.
Q: Can you tell us about your background and why / how you chose a career in CRE?
Originally I was interested in going into the development side of real estate and started out as an engineering student at the University of Wisconsin. I quickly found out that path was not the right one for me and pivoted to find a different area of real estate. Brokerage seemed like a great way to learn multiple different facets of the business and really have my own business within a business so to speak. After calling up several Chicago companies I landed at Cawley which I felt was the best fit for me.
Q: What's your take on the CRE market in the U.S. today in terms of trends and challenges?
At a national level, across all types of product technology and shifting geopolitical preferences, are two things to watch. Retailers are undergoing a metamorphosis right now as they adjust to shifting their supply chain towards an increasingly popular e-commerce model—and in some cases—e-commerce has completely wiped out retail companies that used to be staples of many shopping centers. Technology has impacted the way people utilize office space and where they work. Older B & C multifamily buildings are racing to keep up with the amenities race and optimize their buildings for ride-sharing and high volume package deliveries, something that was not even dreamt of as an issue in the 70s and 80s when many of these buildings were built. On the industrial side, it will be interesting to see how trade discussions evolve, as it seems the last two U.S. presidents have campaigned in various ways on a reduced American footprint/involvement abroad. Although that really hasn't materialized in practice, it does seem to resonate as a popular idea with the American public. There is potential that tariffs, or changes to trade agreements, could have a large long-term impact on the supply chain and how/where companies source their products. I'm a big fan of Peter Zeihan's research on this matter and think it's something to watch closely in the coming 10-20 years.
Q: What differentiates the Chicago commercial real estate market from other major markets in the United States?
I'll focus on the industrial markets for this question since I think CRE markets, in general, are a little too broad. All the major industrial markets have some sort of transportation & logistics advantage. Chicago is no different in that there is a convergence of major railroads here that allow it to be the nexus of distribution to the midwest. One of the things that make Chicago different from a market like North Jersey or Los Angeles is the fact that we have a lot of readily available land on the outskirts of the Chicago MSA that allows us to increase supply to meet demand. As a result, we haven't seen quite as low cap rates, rent growth, or as high asset appreciation as more landlocked port cities around the country. We do have a very strong manufacturing base and a good diversification of industries here that somewhat protect against asymmetric shocks in the economy to one particular industry (something we've learned can happen very quickly in this internet world we live in – i.e. Blockbuster). We face some headwinds from the high taxes and struggling fiscal situation of IL, Cook County, and Chicago so decreasing population numbers is something to watch closely as that is a potentially dangerous trend to our entire local economy.
Q: What changed in the past years in the local Chicago commercial real estate market?
There's been a giant influx of capital and new sponsors coming to the market. Some of the historically larger players like Prologis and Centerpoint have culled their older assets through multiple portfolio sales that have lead to many new companies entering the market to operate and own those assets. Overall it's brought more eyes in the investment community to Chicago since a variety of new players and capital sources have investments here. There's also a giant wave of hiring by brokerage companies and at the national level, many large consolidations have resulted in a lot of talent shifting to new companies.
Q: What are some innovative and modern techniques and tactics for marketing commercial real estate properties that you're implementing?
I think some of the old ways are still the best, targeting companies that are a good fit for the space, having strong relations with the brokerage community at large, marketing to out of state brokers that run large accounts, and using a variety of outlets and listing services to get information in front of as many eyes as possible. Some new things we're working on right now is incorporating a lot more data on differences in utility costs, labor availability/costs, and transportation efficiencies as more of this information is compiled in our databases to show the true competitive edge of a building when you factor in the entire costs of running an operation inside of the buildings that we market.
Q: How has the evolution of technology, particularly online marketing impacted the commercial real estate industry for you?
I think the biggest thing it has allowed is access to a wider depth of information in online databases on the costs of labor, utilities, taxes, etc. Per my answer in the above question, we're in the process of integrating that information and analyze what industries benefit the most from the cost advantages associated with each submarket.
Q: Do you think there are some lessons from the past few years that you would impart as an absolute must for those looking to get into the CRE industry?
Learn as much as you can from everyone you can as there are a lot of creative ways to get things done, not just owners, developers, and brokers, but real estate attorneys, bankers, site selection personnel, racking & space planning, contractors, and everyone involved in the industry all constantly have great ideas and little pieces of the puzzle so learn as much as you can from everyone you come into contact with to have quivers in your back pocket to use down the road.
Interested in being interviewed for our Expert Insights series? Feel free to reach out to us at [email protected] or check out other articles from our series here.