It's undeniable that the COVID-19 pandemic has transformed every aspect of our daily lives. Simple things — such as going out, traveling, shopping and more — that were previously part of our usual routine have slowly started to change. And, as a result of containment measures, daily life underwent necessary changes, including the closing of schools all over the world for an undetermined period of time and the rise of online teaching.
So, CommercialCafe asked educators who taught online during the pandemic about several key issues, including:
How online teaching has affected their relationships with their students
Whether online learning is more cost-effective
If online learning would still be an option after schools reopen
How online teaching has changed the educational system
Keep reading to see what they said.
Meet our Online Teaching Experts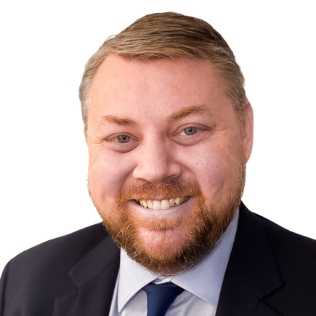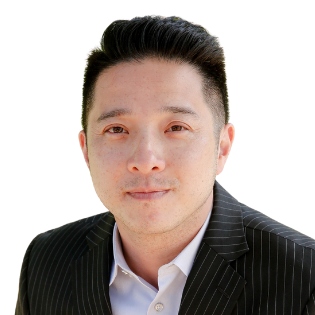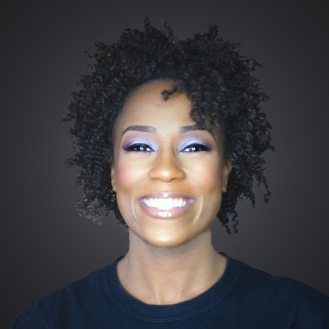 Merriam Sarcia Saunders
Adjunct Professor in the Graduate Psychology Department of Dominican University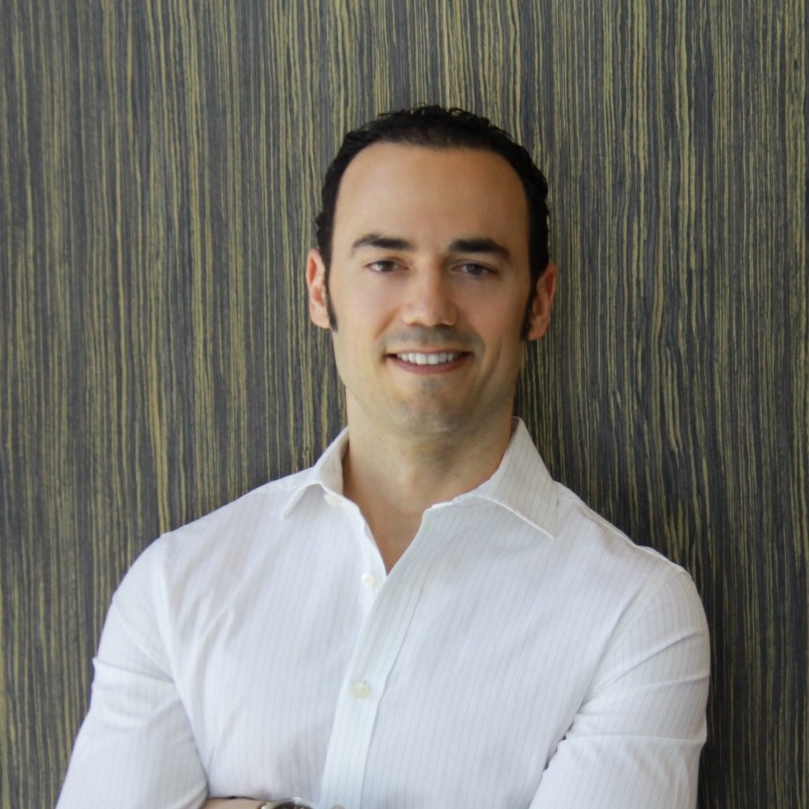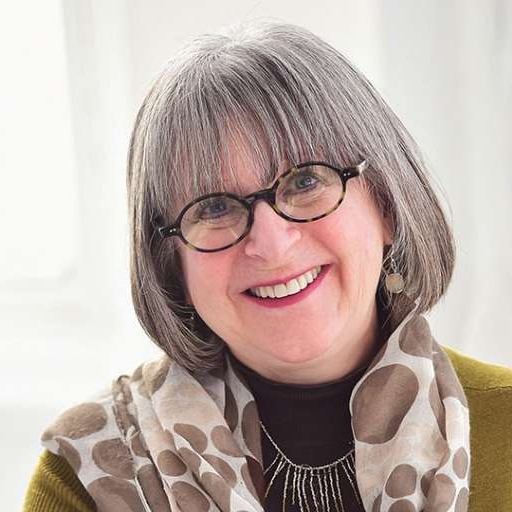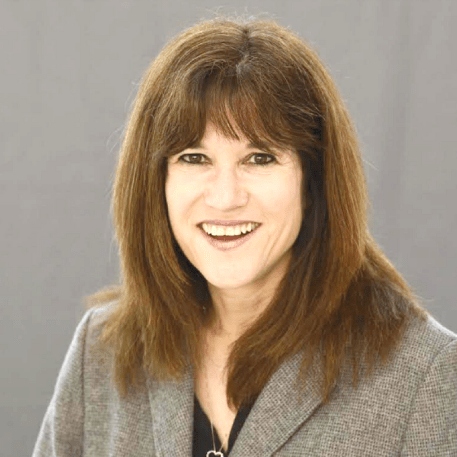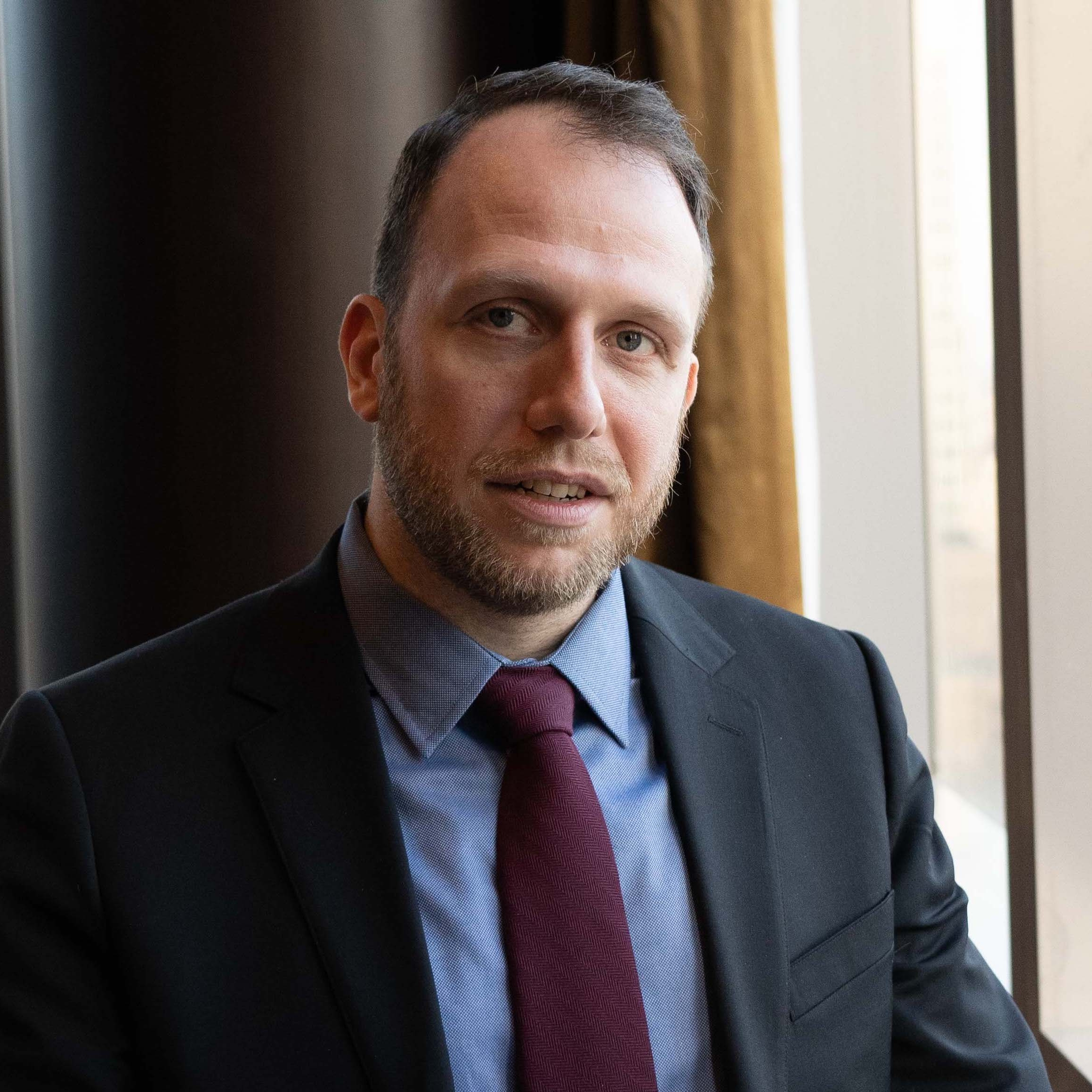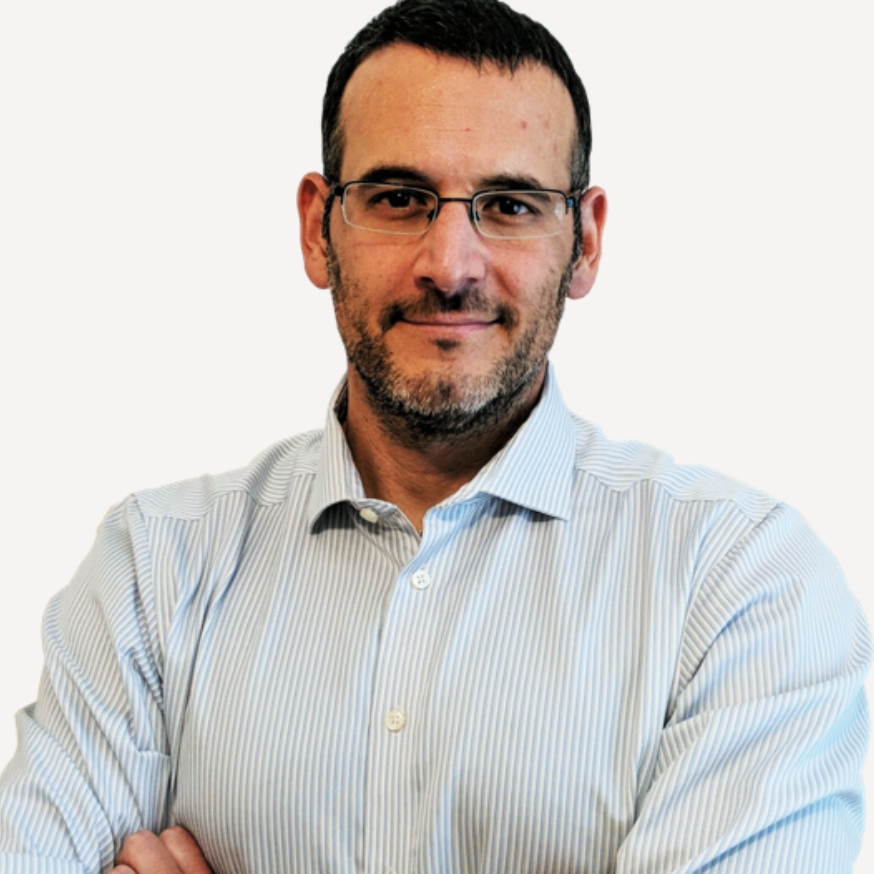 Did the need for online classes change your relationships with your existing
students and the way you teach? If so, how?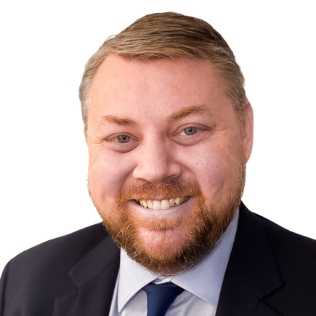 Matthew Hubbs
"Relationships didn't change so much for the students I already knew, but I had to take a different approach in getting to know new students. I had to be more deliberate in my efforts to engage with each student, and I had to ask things of them that I wasn't used to asking (ex. can you turn your camera on?). This can make the formation of a relationship with a new student a bit awkward. However, I also found that for those who do respond, the videoconference approach to learning can be quite intimate, as if the rest of the world is blocked out and it's just us in this virtual space together (like Jim Carrey talking to God in the white void in Bruce Almighty). When that worked, I got to know my students very well, perhaps better than I would have had we been in a classroom together."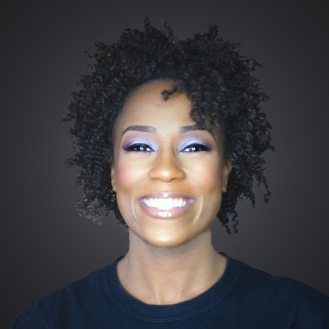 Jennifer Ledwith
"Since my SAT and PSAT classes have gone online, I have learned to extend the same grace and patience that I grant my students to myself. Teaching a lesson online requires more time than when teaching a lesson in a physical classroom; therefore, I guide the students through the most important concepts first. We are online because of the COVID-19 pandemic, and students are more stressed out than ever before. They have more homework from school. They can't do their activities. They can't visit their friends. Before I nag students about missing assignments or losing focus, I talk with them after class to see how I can help them to meet my expectations. "
Merriam Sarcia Saunders
"Online classes most definitely changed my ability to get to know my students and respond more individually to their needs. Since my lecture is guided by a Powerpoint presentation, it's impossible to see all their faces and follow the presentation at the same time. Because of that, I'm unable to see if anyone is losing interest, confused, reactive, curious – or even if they have their hand raised. More importantly, it is difficult to remember faces and therefore difficult for them to make a lasting impression. I remember each student I taught in person, from their quirks to where they always sat in class. This impacts the students because, as an example, I was asked by a student I taught online for a letter of recommendation. While I could prettily readily recall and write about in-person students, due to very little interaction with this student, I don't recall enough to write a meaningful letter."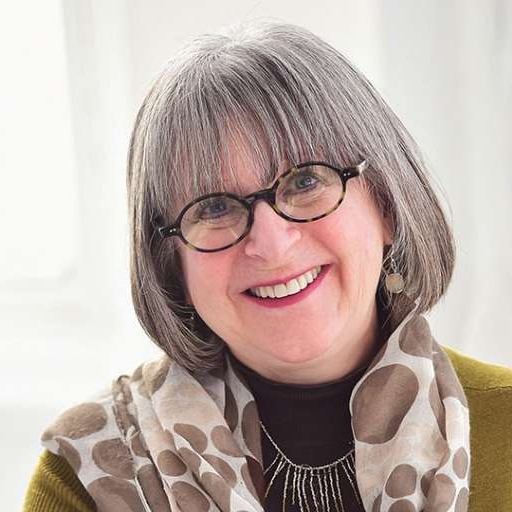 Karen Gross
"Online teaching most assuredly changes the way one teaches and the relationship one has with students. The biggest change is the absence of the classroom dynamic. As an educator, I see students of all ages and stages as tiny boxes. They aren't engaging with each other (except in break[out] rooms) and with me in the same way. It is hard to gauge if they are with you, so I pause and ask: Are you with me? I miss the vibrancy of the classroom."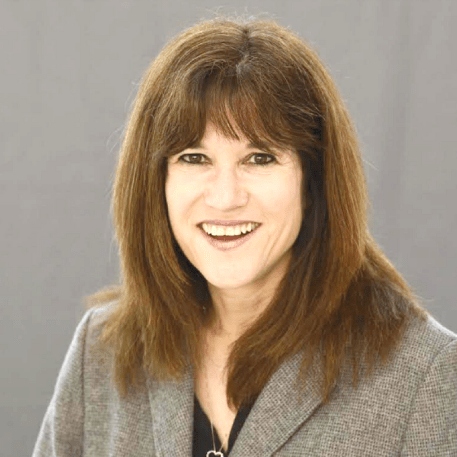 Janice Wald
"Yes. My teaching style improved during the pandemic. I normally give more teacher instruction. However, while teaching online, I gave far more technology. The district gave me Kahoot games, EdPuzzles to use, and Brain Pop movies and resources. We also had Flocabulary songs and supplemental resources just to name a few of the technology resources I used. "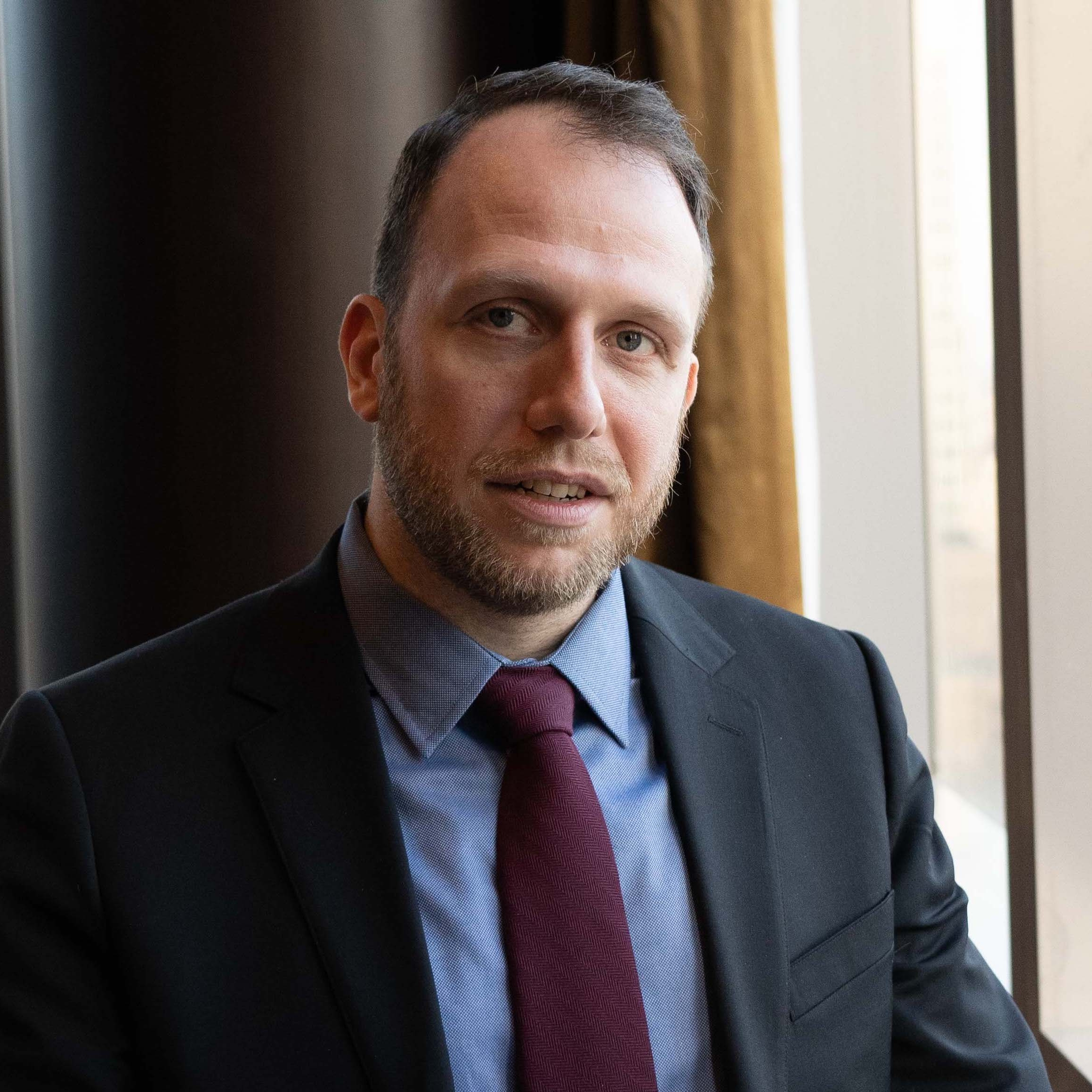 Benjamin van Loon
"While online classes were already an important trend before the pandemic, for most people, they were a secondary option or an afterthought. But then, the pandemic forced everyone into a digital-first environment, so the virtual format all of a sudden became universally novel for higher education. And, while we've lost some of the immediacy of in-person teaching, the online format has actually been conducive to relationship-building in a totally different way. A virtual environment is humanizing because we have been able to see into parts of other people's lives that we might have never otherwise seen. As a professor, I feel that I was able to forge the same kind of relationships — or better — that I would have built through teaching in-person."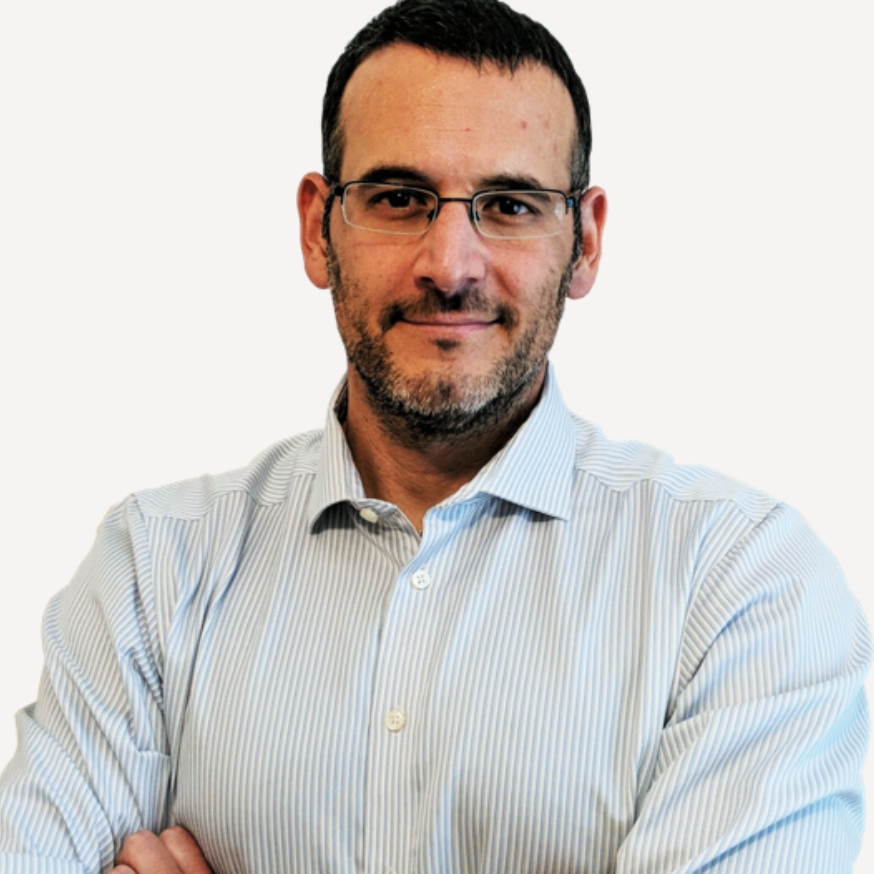 Curis Forbes
"Though they have the potential to be equally effective, virtual lessons do tend to change the way teachers and students interact with one another. It's difficult for interactions with virtual instructors to be as personable as those with in-person instructors simply because they are communicating with their students through a screen.

Online lessons also impact the way we teach. After a full day of virtual school, getting kids to focus on virtual music lessons can be nearly impossible, so our teachers have had to make adjustments in order to keep students engaged. We've found that short bursts of focus and a wide variety of activities are more conducive to virtual education than the lengthier activities typical of in-person sessions, as they can help combat the greater potential for distraction we see online. This means that formatting lessons for the digital sphere takes some additional effort on the instructor's part. To start, they have to get creative with their planned activities if they want to keep the student engaged. They also need to plan further in advance to ensure both they and the student have the technology and materials necessary for success. Unlike in-person lessons, instructors can't leave sheet music and notes with the student. They have to follow up digitally."
How will online studying affect the relationship between the teachers and the newly enrolled students?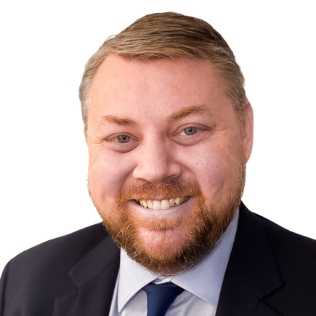 Matthew Hubbs
"Fortunately, most newly enrolled students seem to have had some exposure to online interactions (whether they are digital natives or not), so the transition to online studying isn't as challenging as it might have been 10 years ago. However, it all depends on the teacher. While students can and should take their role to contribute to a quality learning experience seriously, the teacher is ultimately responsible for leading the class, building relationships with students, and maintaining a positive learning environment. Teachers have to adapt in order to do this, and at the heart of that adaptation is engagement, both inside the classroom and outside of it.

Some ways to do this are utilizing breakout rooms for one-on-one or small group interactions, keeping notes about individual students to be able to draw from in discussions, and demonstrating flexibility when conducting outside-of-class outreach. Teachers should capitalize on the flexibility provided in the online learning environment, as teacher and student are not bound by location. Outside-of-class meetings can occur at different times than only those in which a student and teacher were able to get to the same location at the same time."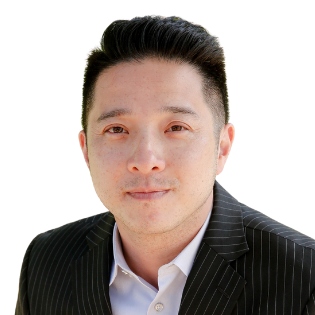 Anthony M. Lee
"You need to be more intentional about knowing the relationship with students early on. Accommodating them – whether by means of virtual office hours, more communication, double checking that students understand and grasp the material. The fact we have dedicated student advisors for every student helps quite a bit so we can be on top of their progress and aid in the education experience. If they have academic or nonacademic issues along the way."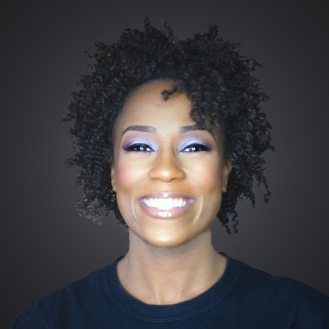 Jennifer Ledwith
"My first class of SAT students had met me in person before the class moved online. The subsequent classes had not met me in person. Online studying makes it harder to establish relationships with these newly enrolled students. We don't have the spontaneous conversations that would arise when students and I would walk a half mile from the parking lot to the classroom. To better learn about my online students, I meet them after class to discuss any concerns. "
Merriam Sarcia Saunders
"My classes are three hours long, so we take breaks. In person, breaks are an opportunity to chit chat, for the students and teachers to get to know each other on a different, lighter level. During online breaks, no one stays on screen, they get up and stretch and don't return until break is over, so it is difficult to form relationships. Also, I suspect, for many of us, we certainly are not teaching for the money. We are teaching because there is a lot of joy in the connections that are made with the students, and the buzz, energy and passion they share for the subject. Without that easy connection and energy, the teaching becomes tedious and not as enjoyable. We could wind up losing good professors this way."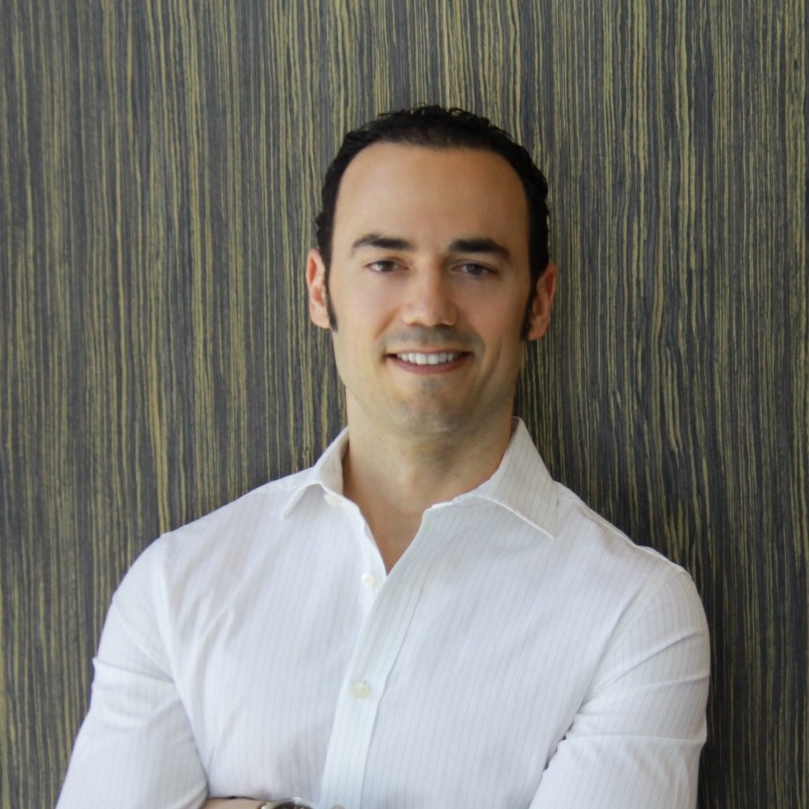 Grant Aldrich
"There's no doubt that online studying can make it harder for students to concentrate. Teachers may also have a harder time showing their personality through a screen and thus find it more challenging to keep students engaged. However, there are ways to maintain the student-teacher relationship, such as having virtual office hours and after-class chats on Zoom. It's up to the teachers to welcome their students to these virtual sessions to get extra help and guidance. "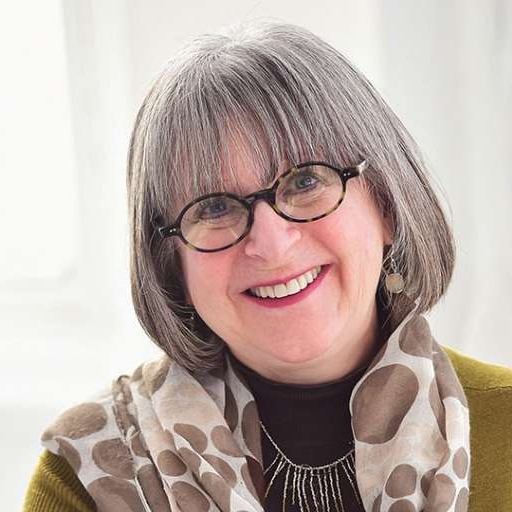 Karen Gross
"I think educators need to find ways to personalize the education with new students: one-on-one phone calls or Facetime calls; emails; snail mail contact. I think online educators need to work hard to remember the names of all students and reference them and their work in a positive way regularly."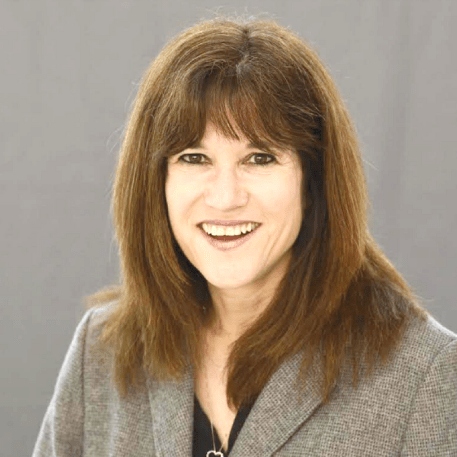 Janice Wald
"On one hand, teachers don't have to discipline students online. They are not distracted by each other, so they don't feed off each other's behavior. On the other hand, since most students refused to go on camera, the teacher will feel more of a disconnect than with students they can see."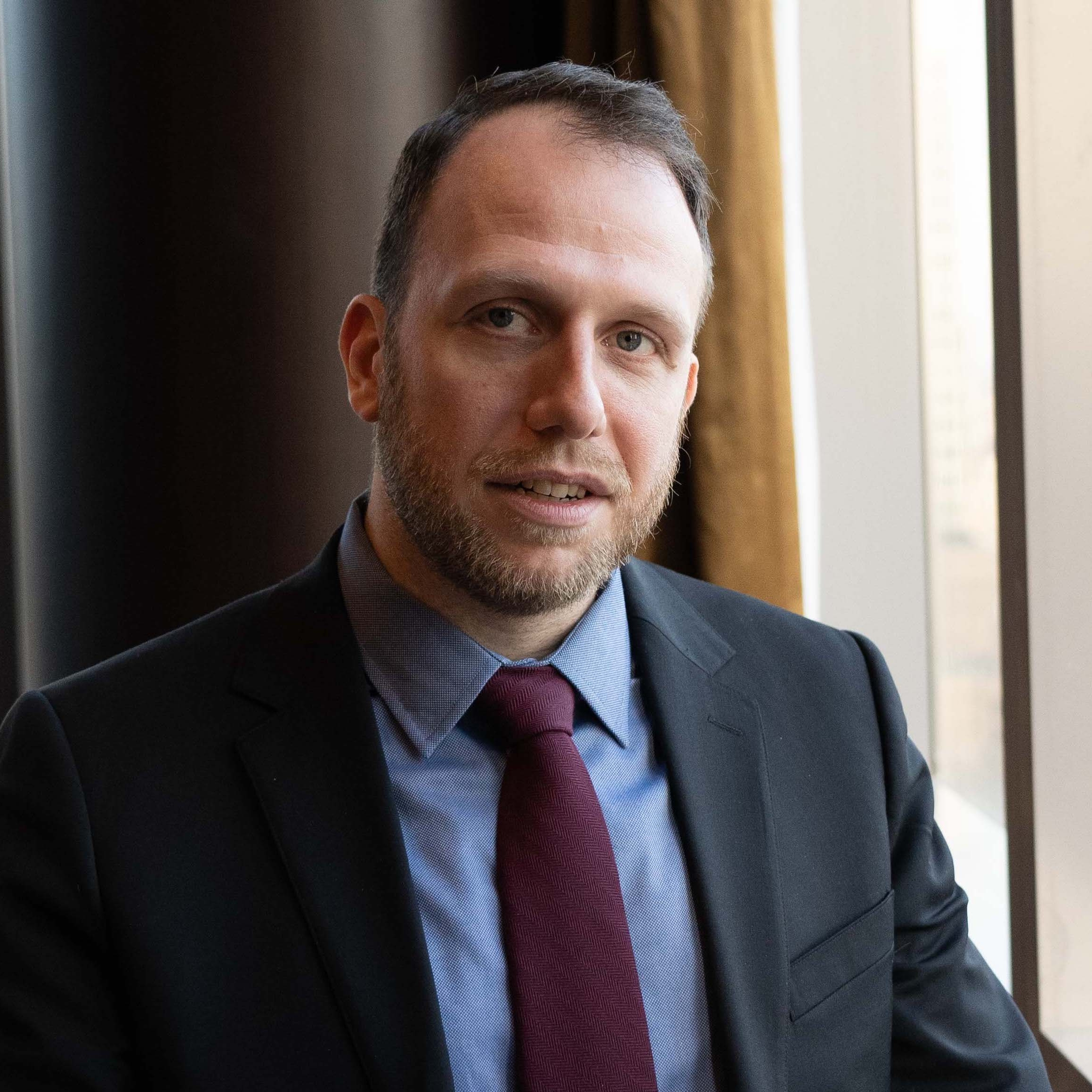 Benjamin van Loon
"We're at an interesting point in the transition out of the pandemic where I don't think we'll see the fully remote situation we've all gone through over the past year, but we will see a much more universal adoption of remote and hybrid formats. This will give students and teachers multiple points of interaction and, therefore, more dynamic ways to forge and grow relationships. Importantly, having a digital/remote option is humanizing — a characteristic that can be lacking in large, lecture hall-style formats where the professor is often put on an inaccessible pedestal of supposedly superior knowledge. Frankly, this is illusory, and the remote environment has been successful in deconstructing this myth and democratizing the teacher-student relationship."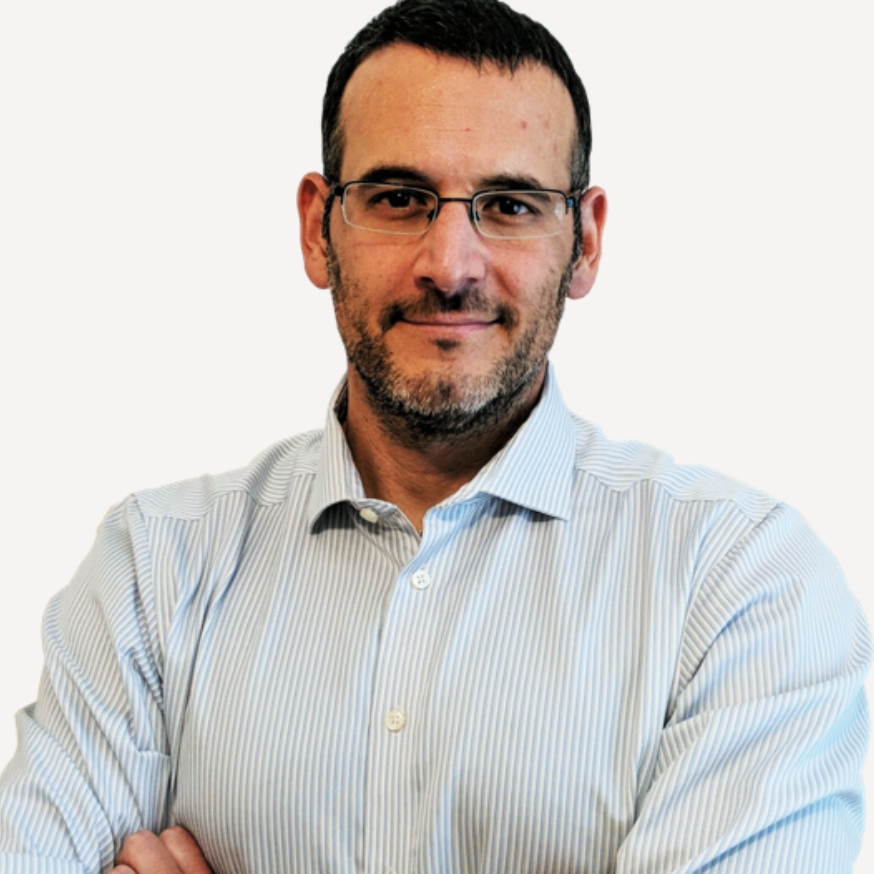 Curis Forbes
"Any relationship that exists primarily over the web will take longer to nurture. We can't read body language, pick up energy or use gestures as easily online, so it'll take more time for students and teachers to build a rapport."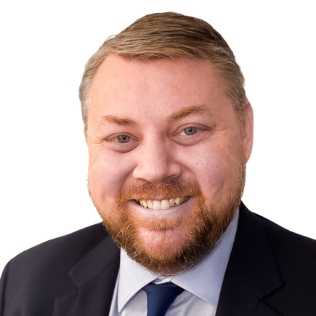 Matthew Hubbs
"Online education is only cost-effective if it can be done well. Online learning does create greater challenges in keeping students enrolled and successful. Online retention rates have been historically lower across the board as a result of these challenges, so while some costs might be saved in not having as much physical space to lease, that only matters if revenue (i.e. tuition) can be sustained, and if students are leaving at greater numbers, revenue is going to be affected. Online education also opens students up to more options, so universities risk losing current students to competitors beyond those in their local market.

Regions in which student choice was predominantly made up of one public university and a few community colleges are now in competition with every online institution in the nation and beyond. One safeguard those institutions had against the online competitors was the general belief among students that they could not or did not want to learn online. A year into nearly total online learning at every level, and that particular safeguard is diminished as more students have grown in their familiarity, comfort, and confidence in online learning while also realizing the flexibility it provides them. Competition like this can create more turbulent sources of revenue and require a greater investment in resources, perhaps even more so than leasing physical space, which can put into question its long-term cost-effectiveness."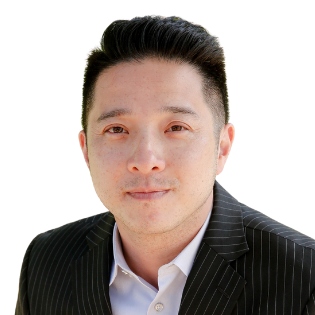 Anthony M. Lee
"Online learning can be more expensive up front due to technology implementation and costs for training faculty to get used to the online learning model. Fortunately for us, we were already set up for those services. Our resources were prioritized to include investment in giving our staff additional hours to provide proper support to our students. Our cost was less up front than most other institutions."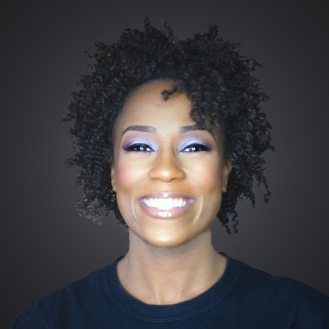 Jennifer Ledwith
"Online studying is more cost effective for the university, the instructor, and the student. The university's facility expenses (security, electricity, water, janitorial) decrease. I've spent less money on transportation, food, and clothes. The students spend less money on transportation. I've used these savings to invest in a better learning management system for my students. This learning management system, combined with quality instruction and textbooks, has enabled my students to increase their PSAT and SAT scores."
Merriam Sarcia Saunders
"Possibly. I went from using paper tests each week to putting the weekly quizzes and the final exam online on Moodle — so no more paper costs."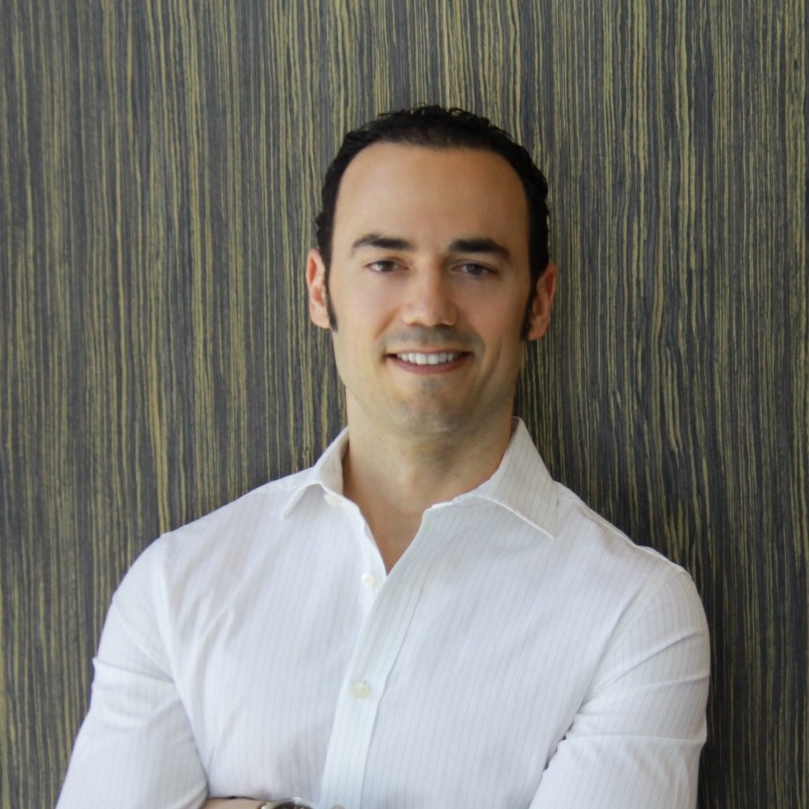 Grant Aldrich
"Studying online can cut back on transportation costs, lunches, and other practical expenses from going to school. Instead, these resources could be used for textbooks and useful materials, such as a dictionary or grammar guide. Students who get used to studying online may also feel more open to online degrees, saving them a lot of money on higher education."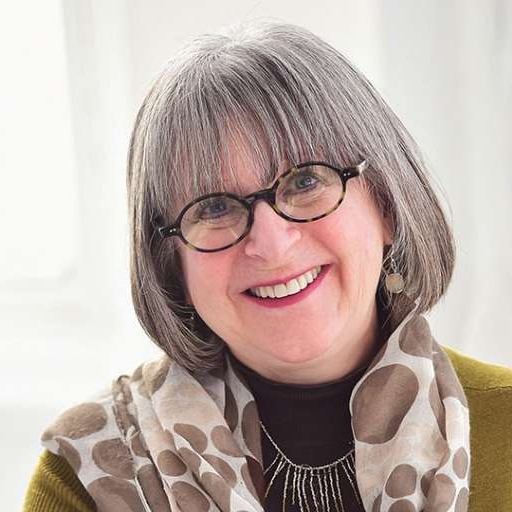 Karen Gross
"We have learned from this experience, and — to be sure — we are better at online teaching than we were before. It would be wonderful if the best aspects of online learning are retained and used in combination with in-person engagement. To be sure and clear, there are students for whom online learning is NOT ideal. Yet, there are students who, for a variety of reasons, prefer the benefits of online: flexibility; cost; ability to tune in/out; avoiding engagement as it feels uneasy."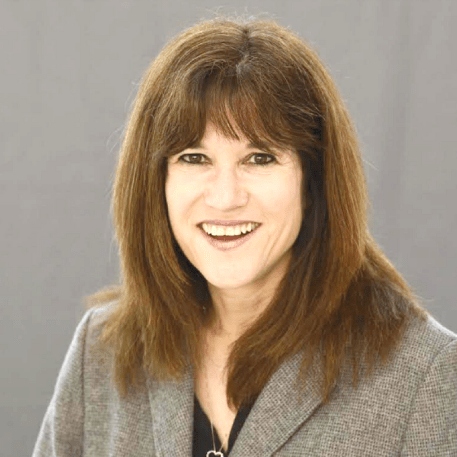 Janice Wald
"I have to think the district is paying for the technology already. Therefore, there is no cost difference. Also, it's easier to attend from our homes, so I would think schools would get more money from the district."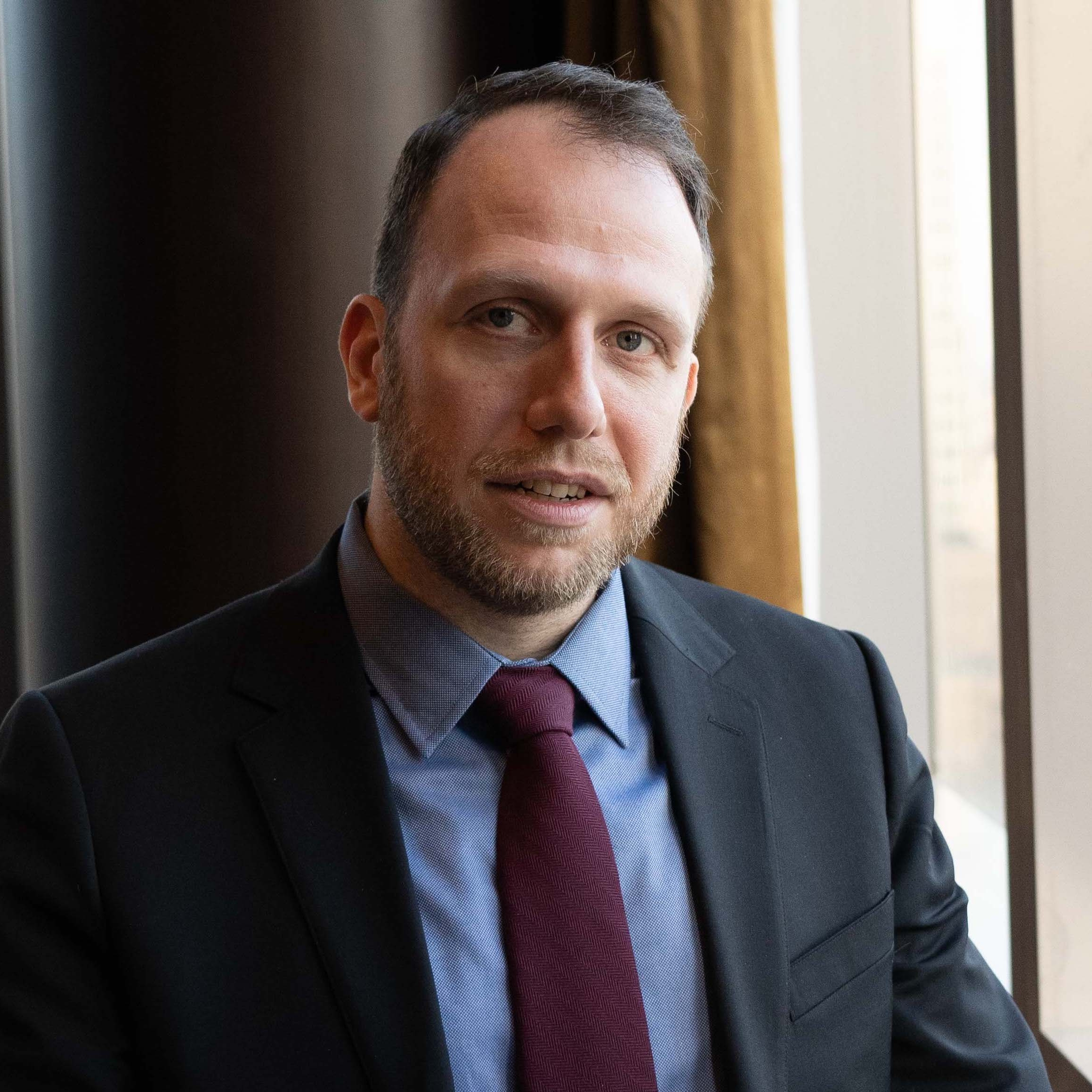 Benjamin van Loon
"On an administrative level, some universities and educational providers have likely faced new costs of implementing new platforms and systems for remote learning. But, on an individual level, students and teachers are saving money on commuting costs, food, parking and other adjacent expenses that come with higher education. In this way, more resources can be directly applied to studies."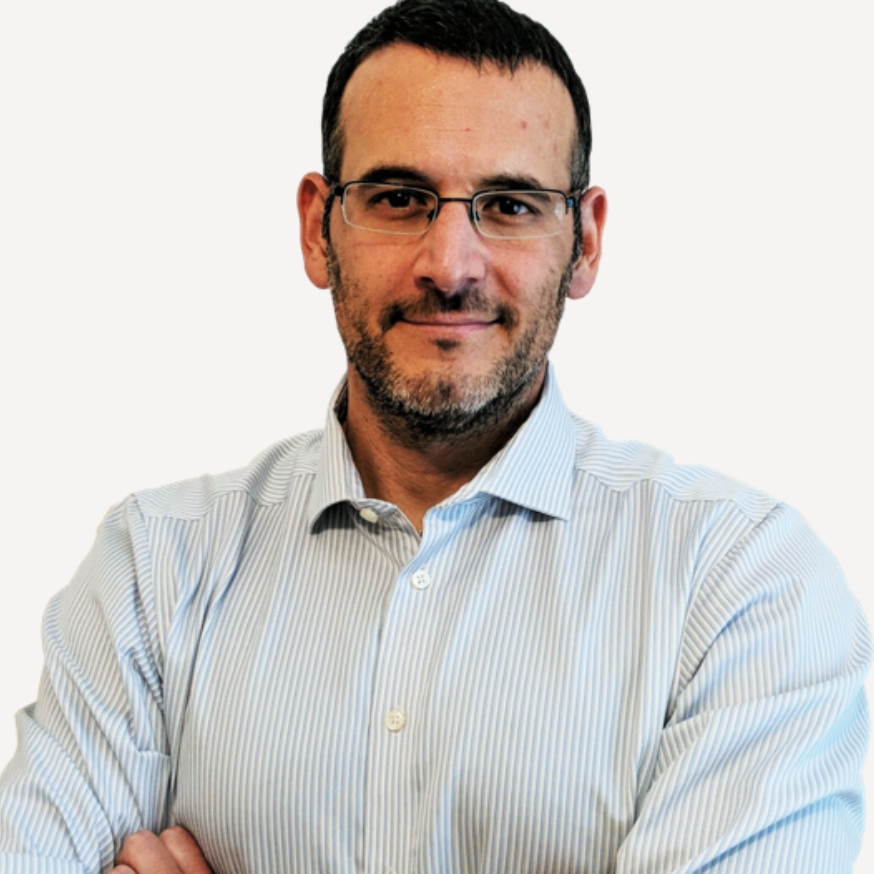 Curis Forbes
"For students, online lessons are almost always more cost-effective, at least that's the case at Forbes. This is especially true for students who partake in group lessons online — which come at a fraction of the typical cost or, in some cases, are completely free, and still bring an excellent educational experience.

For the company, the cost to deliver online lessons is not necessarily cheaper. Teachers will often be required to put more work into their preparation and the designing of interesting online lesson plans and materials. But, the reduced travel time and need for print materials is a source of savings."
When schools start reopening, could online classes still be an option?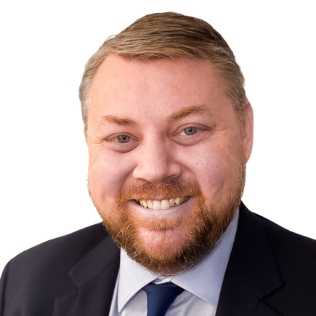 Matthew Hubbs
"They absolutely can and must be options for students. While many long for a return to an in-person, campus environment, there are also plenty of students who have come to enjoy and benefit from the convenience and flexibility found in online classes. Students who have historically had to build their outside schedules (work, family, recreation) around their class schedules can now do quite the opposite and attend class when it is convenient for them based on everything else in their lives.

Even classes held virtually at a specific time still afford students flexibility when it comes to commuting to campus, which requires more time, effort, and money, such as parking, gas, and bus fares than simply clicking "login" on their online student portal. Universities that don't provide those options risk losing significant numbers of students that do provide them."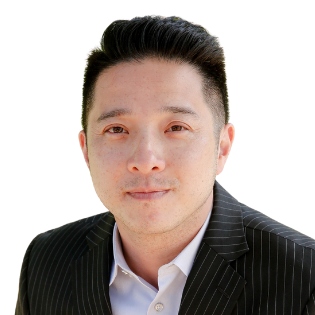 Anthony M. Lee
"Definitely. We will have options for students on campus and online – hybrid. We also plan to have an additional option for classes that combine online and onsite students simultaneously so they can collaborate with the same cohort of students. We have invested quite a bit in the setup of each classroom for additional IT and video technology as a response to both the pandemic and our students' feedback."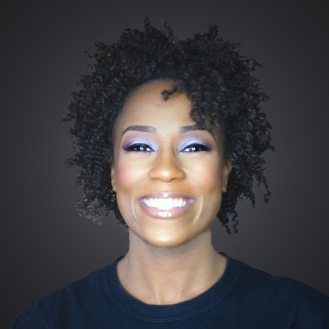 Jennifer Ledwith
"Absolutely! Students who are elite dancers, artists, or athletes need the flexibility of online learning; they may travel to compete or perform. Students with a chronic illness may not physically be able to join in-person classes. When online learning is done well, students can learn. "
Merriam Sarcia Saunders
"I'm not sure what the university-wide plan will be. My department will be all in-person and, because the program is tied with state licensing of marriage and family therapists, it will need to be in-person per state guidelines."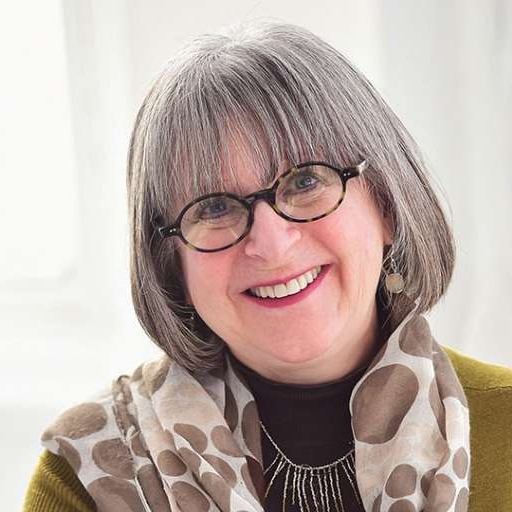 Karen Gross
"I think online will remain an option. Think of online learning like toothpaste. Once it is out of the tube, you can't get it back in."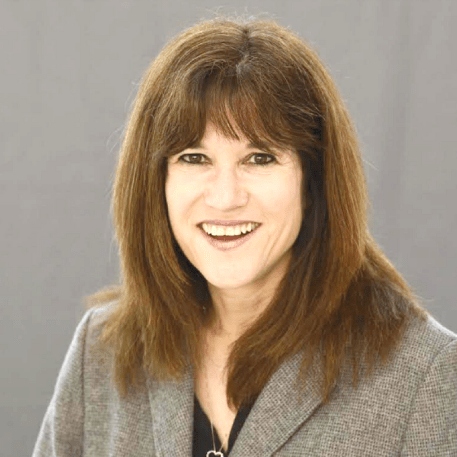 Janice Wald
"I teach for LAUSD. Schools are reopening this month. Currently, there are option[s] for students to attend virtually or in-person. Going forward will depend on the availability of a vaccine for children and the color tier the county is in regarding COVID."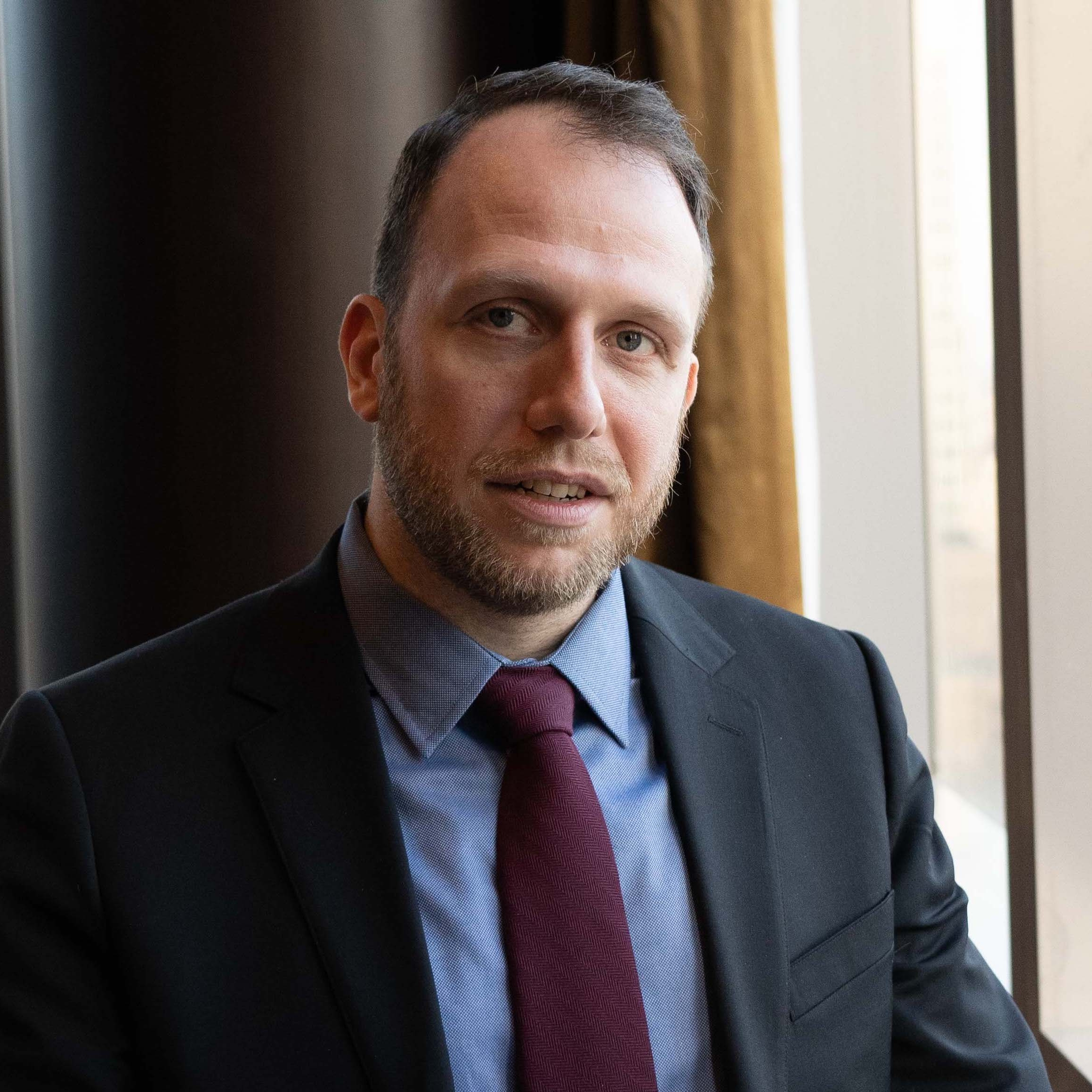 Benjamin van Loon
"Schools are already reopening, but their philosophies on remote learning have evolved in really important ways. For example, online/remote learning has shed most of the inferiority complex that has plagued it over the past couple of decades. Of course, many still see it as less than when compared to an in-person format, but different people learn in different ways. By offering multiple ways to interact with the same subject matter, universities are finally able to acknowledge varied learning styles on an administrative level — whether they intend to or not."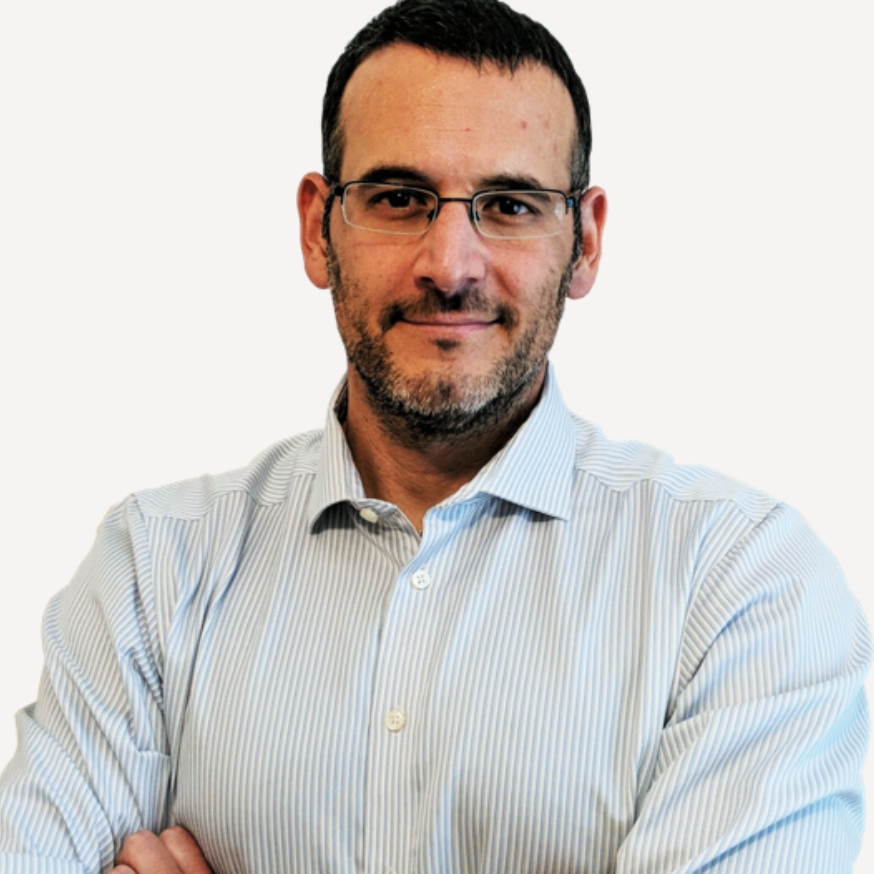 Curis Forbes
"We plan on continuing our virtual lessons. In fact, we encourage everybody to take them. Online is an excellent option in terms of flexibility and affordability, and the efficacy of these lessons is remarkable because they fit with the learning style of the student. Nothing should take priority over the needs of our students, and if virtual classes are what work best for them, then that's what we'll do."
Do you think online teaching will change the educational system? How?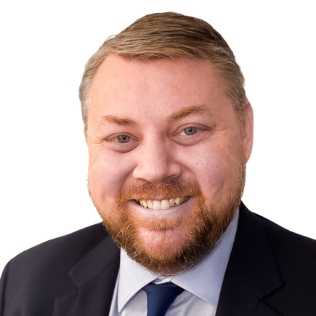 Matthew Hubbs
""Faculty engage with more digital teaching tools in online classes that enhance the teaching and learning experience as online learning is more fertile ground for that. Faculty may not have engaged with these tools unless forced into an online learning environment and thus their value goes unrealized. Students have to take more ownership over their learning experience in order to succeed, particularly when learning happens in asynchronous formats. This ownership leads to the development of valuable skills and attitudes when it comes to developing or advancing a career. Similarly, engagement with online learning itself requires a skillset that will be advantageous in career development."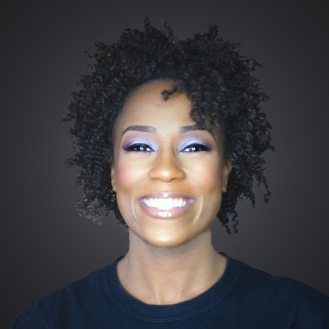 Jennifer Ledwith
"More online programs will challenge the traditional educational system to compete for students and the attendance dollars that arrive with them when they sit in a classroom. Online programs may produce better outcomes — higher state test scores; higher PSAT, SAT, and ACT scores; and higher college acceptance rates. The educational system may adopt effective methods from online programs. "
Merriam Sarcia Saunders
"One clear benefit to having the class online was that it reached a broader geographic audience. I had students from farther away that may not have attended had they had to come live. This could provide increased tuition income for the university so, if they can, they may choose to keep that option."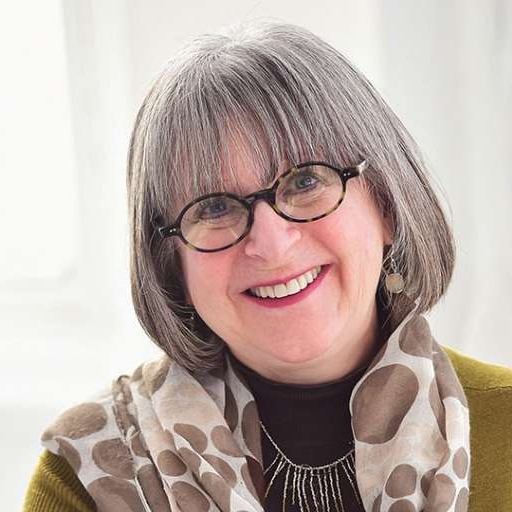 Karen Gross
"There is no question but that we have an opportunity to improve education in many ways, including hybrid models that involve best practices of online and in-person learning. We have an opportunity to make change. The challenge is NOT to revert to what was, but to move forward in our ever-changing world."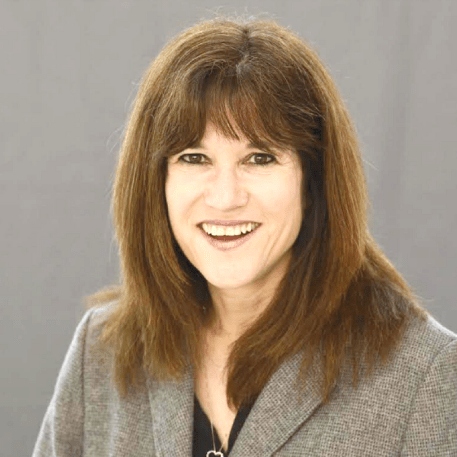 Janice Wald
"I became more versed in using technology to vary the modes of instruction I use. I hope I will continue this after COVID."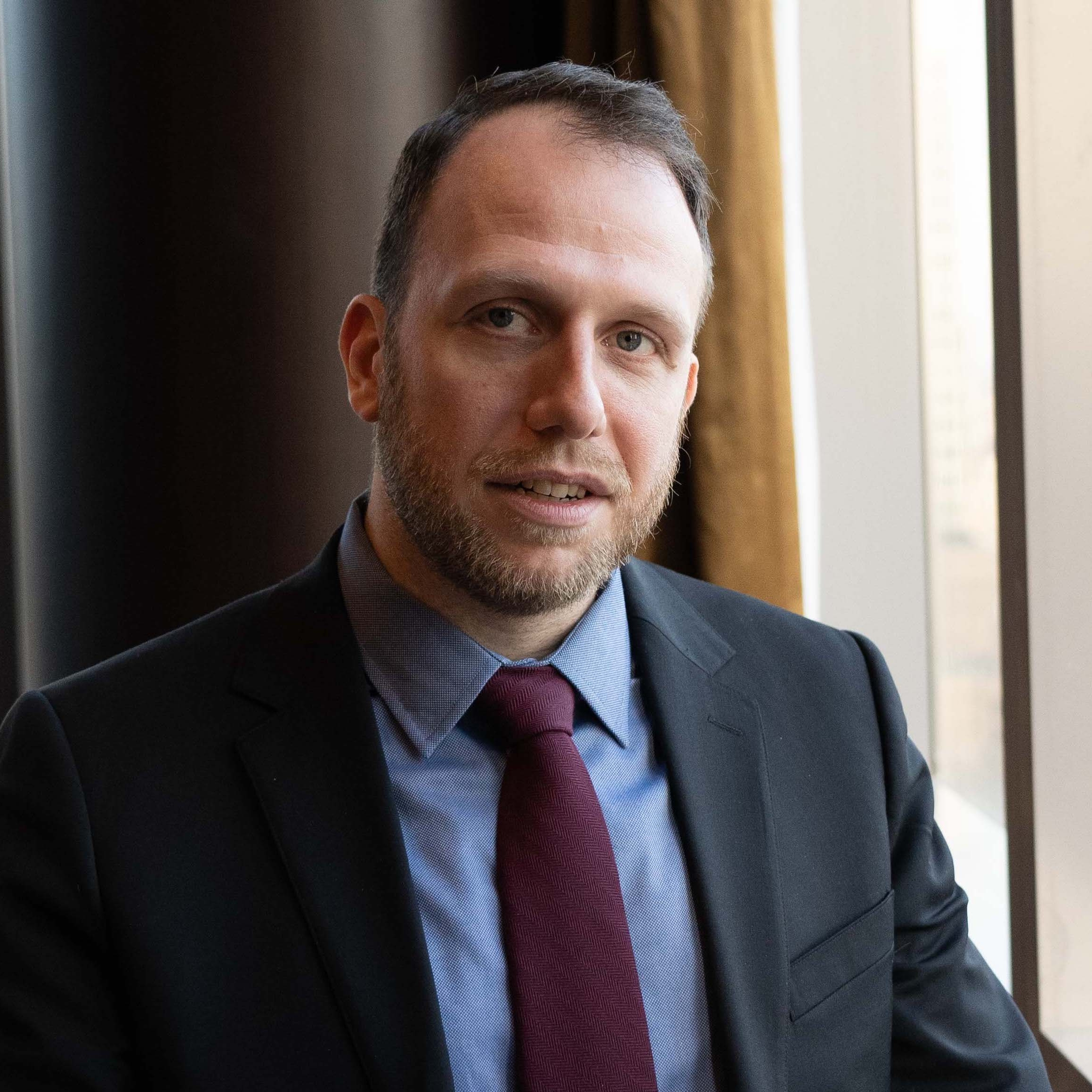 Benjamin van Loon
"The system has already changed, but I think the most significant change we'll continue to see is on the philosophical and psychological level. Remote teaching and learning has just as much value as any other teaching format — especially for learners who are more autonomous and autodidactic, the same kind of learners who may have been quietly frustrated with the forced pace of in-person formats that most of us have come to accept as supposedly natural in a higher education environment.

These philosophical changes will have real-world impacts, as both teachers and learners will no longer be as bound by geography in the same way. And, students who may have had their study options limited by the ancillary costs of education — inclusive of both time and money — will be more free to try things they might have been excluded from in the past. The question is: Will administrations and bureaucracies be able to keep up with the change?"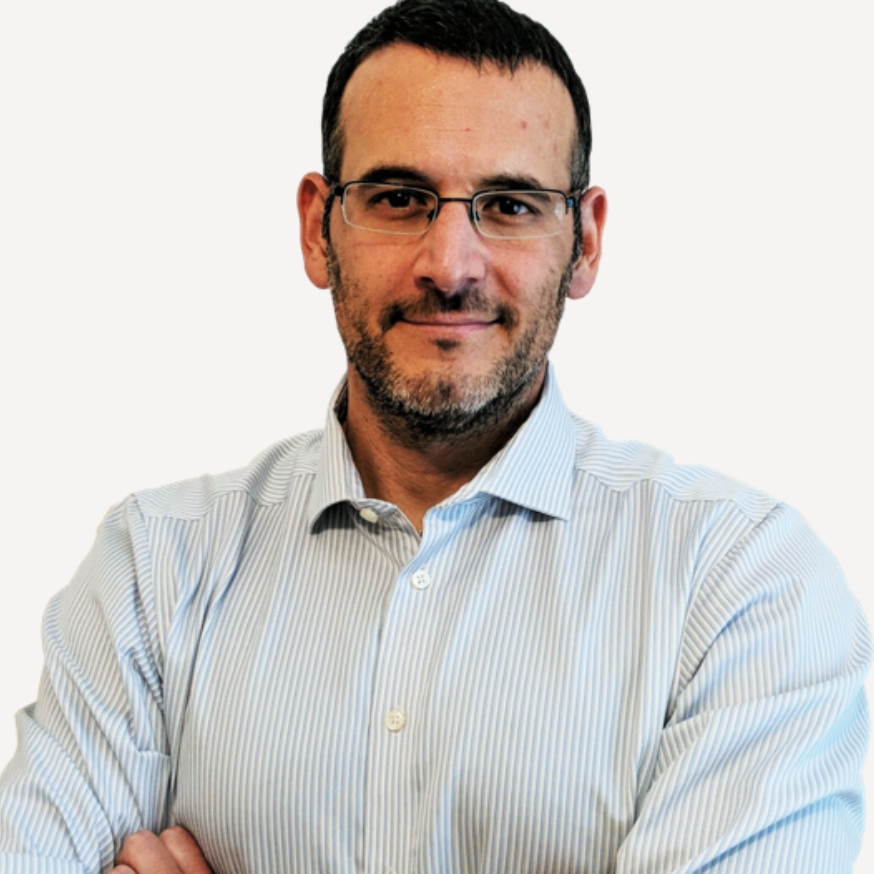 Curis Forbes
"Online teaching has undoubtedly changed the education system. The situation of this past year has forced us as a society to normalize virtual education. Though many institutions are returning to in-person teaching, students are no longer as resistant to online learning, leaving room for those unbound by district standards to innovate in the digital realms."
Any other insights that you'd like to share with us?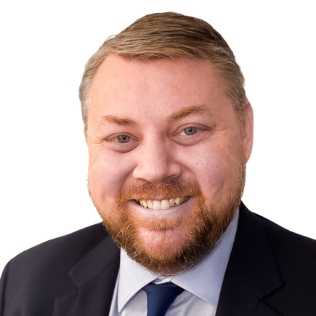 Matthew Hubbs
""Remote learning is a skill in and of itself. Students who can recognize the opportunity they are given to build this skill as they learn those more central to their degree are going to complete their education with a more robust skillset that can be adapted to an increasingly virtual world. In the past, I would reply to a student who would say 'I can't learn online' with 'what a great skill that would be learn.' No, my response is more along the lines of 'you are going to struggle professionally and lose a competitive advantage in the job market if you cannot develop that skill.' Students will likely be putting limitations on themselves and their careers if they refuse to develop online learning skills."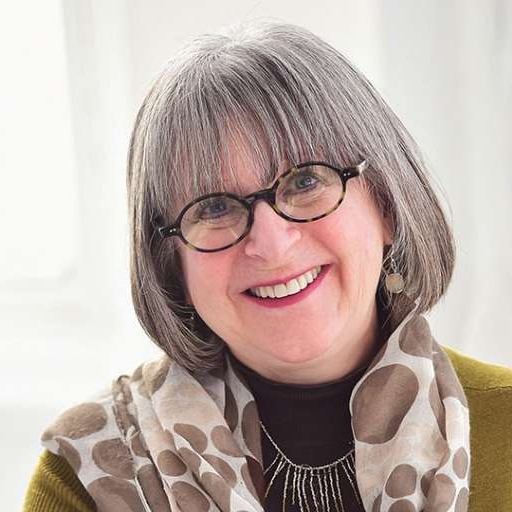 Karen Gross
"I think we are not paying enough attention to the wellbeing of students and educators in terms of mental health. We have so focused on physical wellness (and that matters, to be sure) that we have shortchanged how we think about mental wellbeing. The pandemic has traumatized many and retriggered trauma in others. For learning and psychosocial development to occur, students need to be ready, willing and able to learn. Presence is not enough. I worry that we have not paid enough attention to what has happened to students in this COVID gap. Their minds — like schools — cannot be turned back on like light switches."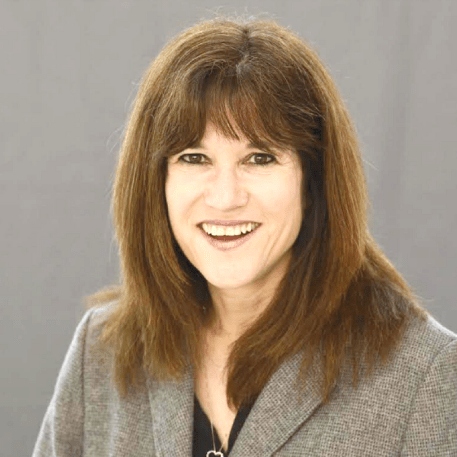 Janice Wald
"Despite initial concerns about mastering the technology needed to succeed online, I enjoyed online instruction."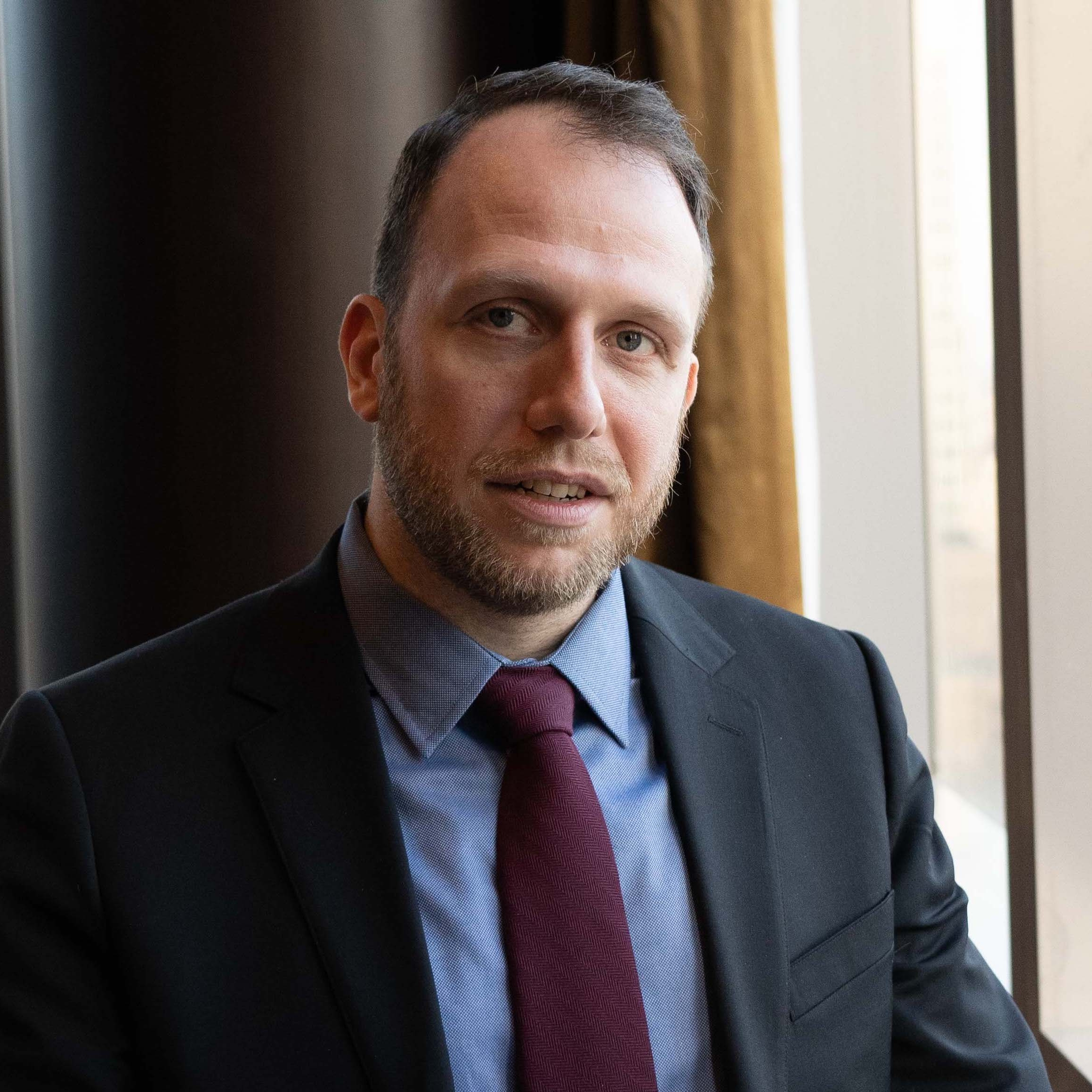 Benjamin van Loon
"The world is difficult right now, especially for new graduates. Much of what they learned in school is dismissed by the real world. And, many of their professors have failed to adequately prepare them for the resiliency, ingenuity, entrepreneurship and creative thinking required to survive in a tough environment. By being honest about the upsides and downsides of remote teaching, professors actually have the opportunity to serve their learners in a real way — by being empathetic."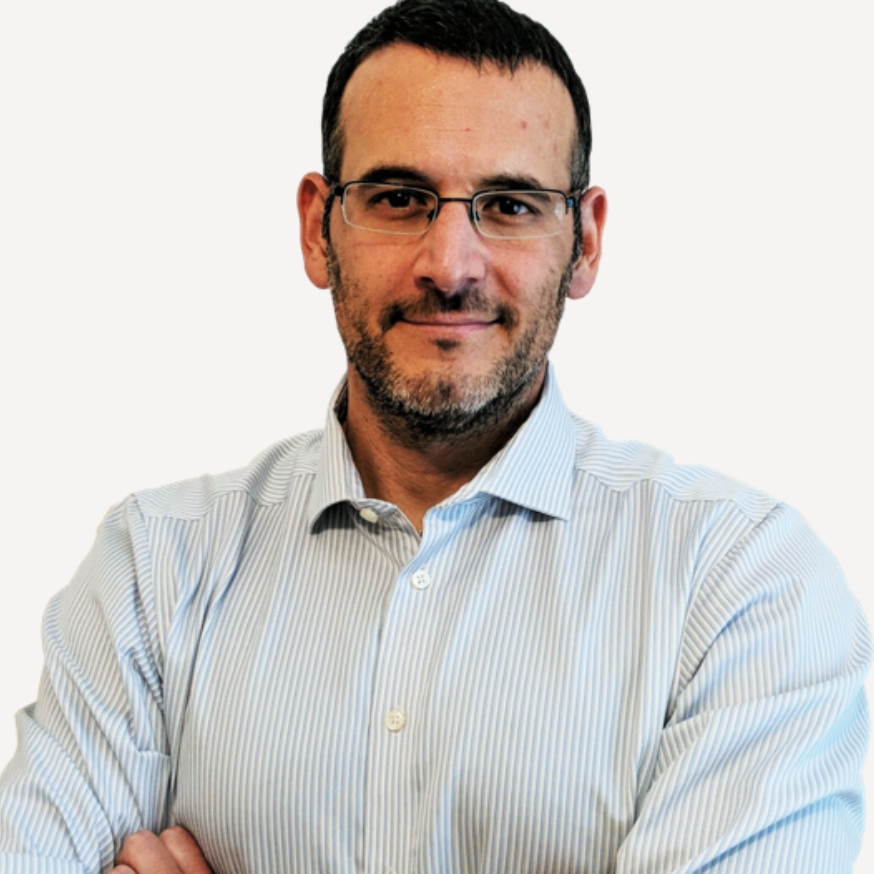 Curis Forbes
"While virtual lessons do have their challenges, they're not inherently less effective than in-person instruction. How productive students are online will depend on their personality and learning style, of course. But, as a whole, we've seen just as much progress in our virtual students as in our in-home students. It will be interesting to see if institutions will begin to incorporate online into their normal greater learning strategy. We certainly are."
If you found this article useful and informative, please feel free to check out our Expert Insights & Roundup Series.