If your new business is growing and adding team members, odds are you've thought about an office solution for your startup business. Working from a home office or at your kitchen table is OK when you're just starting out. However, as you grow, meeting clients at the corner coffee shop or trying to attract key talent to your team can be a little bit challenging unless you have a viable business space. Here are some key questions to ask, rules to follow, and office solution options for a startup business.
3 Questions Startups Should Ask Before Looking for an Office Solution
Here are three key questions to ask before leasing office space for your startup:
#1 How much will an office solution cost?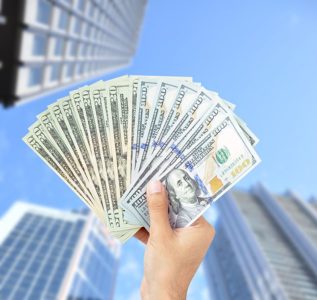 Many new businesses leasing office space only look at the monthly office rent. But that cost per square foot is only the beginning. Other expenses, like moving into your new office space, can add up quickly. These include:
Business liability insurance to protect your assets and yourself,
Office supplies, which have a funny way of disappearing faster in an office than at home,
Electronics like desktops, printers, and cabling,
Furniture, fixtures, and the interior design of your office,
Utilities such as internet access, electric, water, janitorial, and security often are not included in a gross office lease,
Common area maintenance fees are often added onto the monthly rent.
#2 What is the projected growth of your startup business?
Office leases range in length from month-to-month for coworking space, to five years or more for traditional offices. Startups signing a long-term lease can be locked into space that ends up being too small or too large. Many landlords don't like signing short-term leases because of the turnover expense, so finding a flexible owner can be tough, especially in an office market where there's a lot of demand for space.
#3 Will an office solution add to your startup's bottom line?
Leasing office space for your startup should be about much more than just boosting your ego. Savvy startup entrepreneurs consider factors like:
How will the startup's business model benefit from an office solution?
Will workflow efficiencies and team dynamics increase?
How will the client's experience change?
An office solution for your startup should contribute to revenue growth that drops straight to the bottom line.

6 Key Reasons Why Startup Businesses Look for an Office Solution
There are 6 key reasons why entrepreneurs move their startup into an organized office space:
Easier to attract talent when candidates know they would work for a company that plans on being around for a long time.
Team-building is much more effective when done face-to-face.
Punctuality and accountability improve when not everyone has the discipline to work remotely.
Professional development and mentoring are easier when your startup has an office solution to call home.
Team members are more creative when they're exposed to different viewpoints, skill sets, experiences, and personal histories of their coworkers when they're all in the same space.
Investors and clients will be impressed by the prime location and professional image of your startup's office space.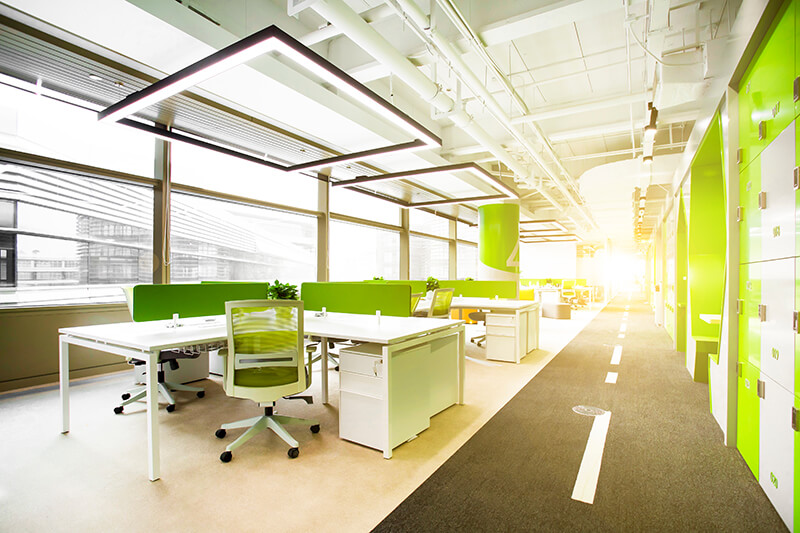 Rules to Follow When Looking for Office Space
The task of finding the right office space can be daunting to even the most successful entrepreneurs. Here are four rules to follow when looking for an office solution for your startup:
Calculate how much space you'll need by estimating roughly 100 square feet of office space per employee,
Work with an office broker who knows the market, can find the ideal office space for your startup, and guide you through the ins and outs of negotiating an office lease,
Start looking for an office solution months in advance of your planned move – it can take time to find the perfect space and your broker may know of available space that will be coming available,
Bring a checklist along when touring office space to keep track of important items like included utilities, tenant improvement allowances, and amenities such as ground-floor retail, on-site gyms, and daycare or pet-sitting services.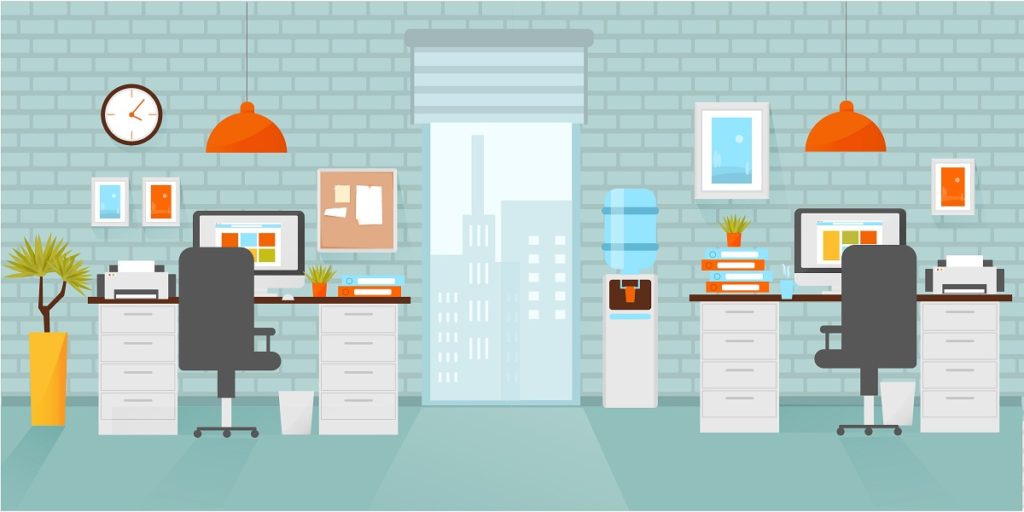 Office Space Options for Startups
The options for startup office space have grown dramatically over the last few years, making it easier to find an office solution that's as unique as your business:
Coworking space can be found in almost every city in prime locations with flexible lease terms that run a fraction of the cost of signing a long-term lease for traditional space,
Shared manufacturing flex office space can be perfect if your startup business works in the trades and needs office space combined with showroom or production space,
Open concept office floorplans are the go-to choice of many startup entrepreneurs since teams that have visual and physical access to each other tend to innovate and collaborate better,
Dedicated office space that isn't shared with other tenants lets startups have complete control over how the physical space projects the business brand and image.
Best Practices for Startups Needing an Office Solution
Three key questions to ask when looking for an office solution are cost, projected business growth, and how office space adds to profitability.
Reasons why many startups choose an office solution include attracting better talent, more effective team building, and business growth.
Four rules to follow when looking for a startup office solution are calculating needed space, working with an office leasing broker, looking sooner rather than later, and using a checklist to track the pros and cons of each available space.
Office space options for startups are coworking, manufacturing flex office space, open-concept floorplans, and dedicated office space.