Denver isn't nicknamed the "Mile High City" for nothing. In addition to being at the foot of the Rocky Mountains, Denver is also home to some pretty high office buildings.
Most of Denver's tallest office buildings were built during the 1980s – the second-worst economic period in the history of Colorado. But in hindsight, commercial real estate developers in Denver clearly recognized the long-term growth prospects of the Mile High City.
Today Denver is ranked as a Beta-world city, has been one of the fastest-growing metropolitan areas in the U.S., and is home to some very impressive office property. These are the 10 tallest office buildings in Denver, Colorado:
1. Republic Plaza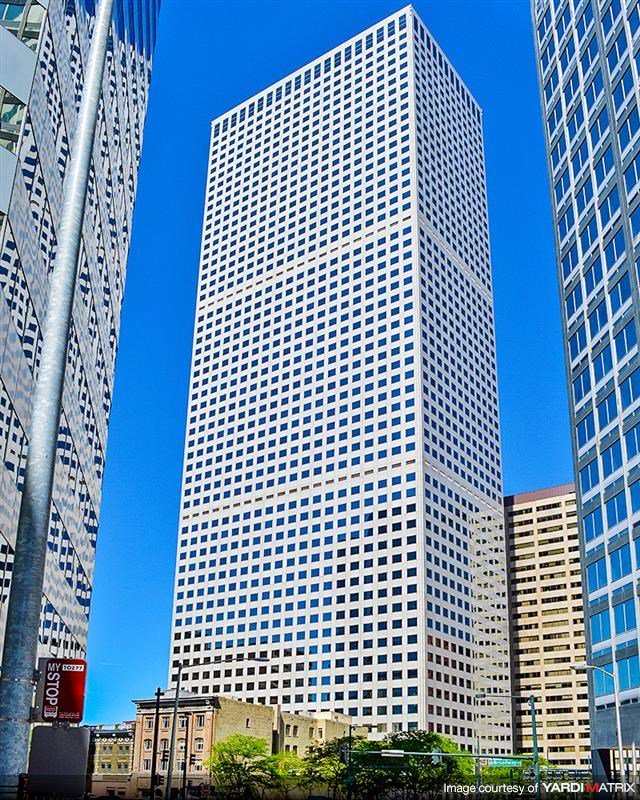 Height: 714 feet, Floors: 56, Built: 1982
Not only is Republic Plaza the tallest office building in Denver, it's also the tallest in all of the Rocky Mountain Region and the 137th-tallest building in the U.S. Designed by architectural firm Skidmore, Ownings & Merrill – the same firm that designed One World Trade Center – Republic Plaza boasts over 1.3 million square feet of Class A+ office space, three levels of retail space, and a three-story marble lobby.
2. 1801 California Plaza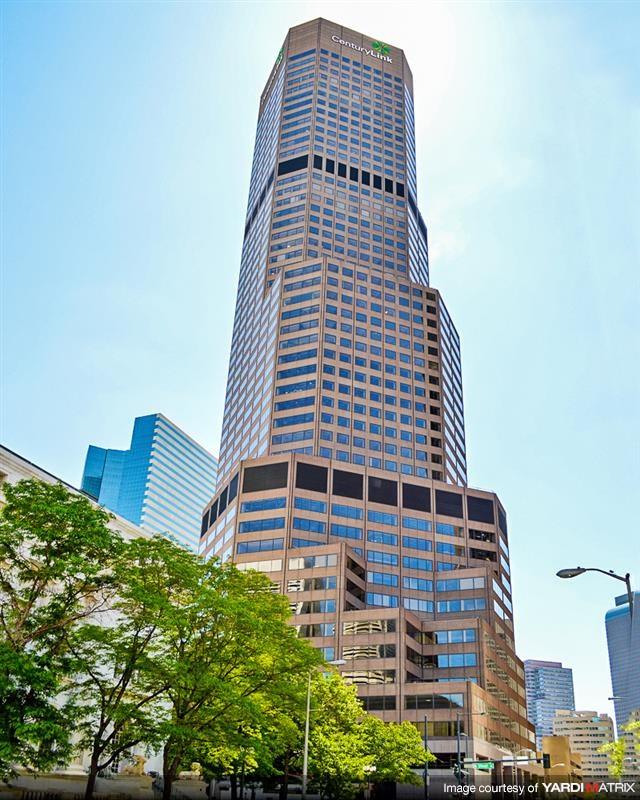 Height: 709 feet, Floors: 52, Built: 1982
1801 California Plaza is the 2nd-tallest office building in Denver and the 140th-tallest in the U.S. With over 1.3 million square feet of Class A+ space, this office building is a great example of late-modernist high-rise architecture. It has a stepped facade design with four setbacks in the form of two interlocking octagons.
3. Wells Fargo Center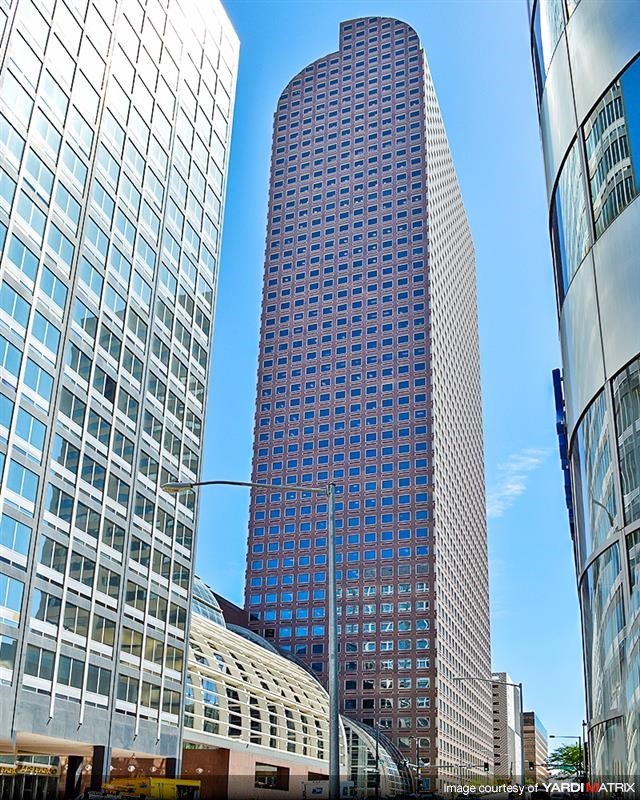 Height: 698 feet, Floors: 50, Built: 1982
Known locally as the "Cash Register Building" because of its shape, Wells Fargo Center was designed by architect Philip Johnson under a master plan by I.M. Pei. The 1.2 million-square-foot Class A+ building was originally planned to be a hotel and is connected to the Mile High Center via a skybridge over Lincoln Street.
4. 1144 Fifteenth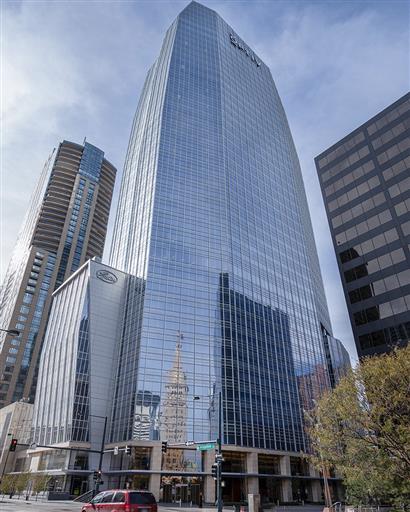 Height: 617 feet, Floors: 40, Built: 2018
The Class A+, 671,101-square-foot high-rise at 1144 15th St. was completed in 2018 and is owned by Hines Interests. The building includes 655,091 rentable square feet of office space, as well as 858 parking spaces and 16,010 square feet of retail. The first and second floors feature retail and amenities, floors 3 through 13 include parking, while floors 14 through 40 consist of modern office space. 1144 Fifteenth is expected to earn LEED Gold certification from the USGBC.
5. 1999 Broadway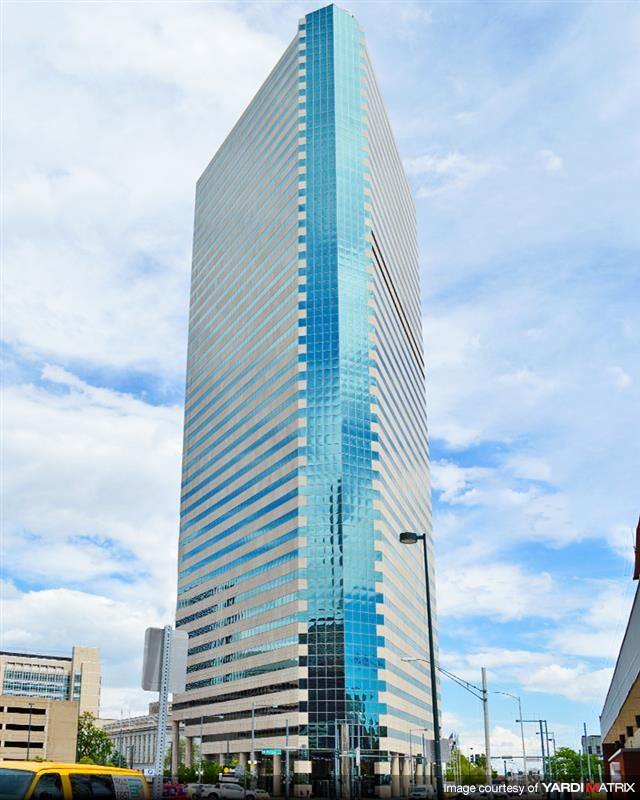 Height: 544 feet, Floors: 43, Built: 1984
The unique scooped triangle shape of 1999 Broadway was designed to be built around the historical Holy Ghost Catholic church that is at the base of the office building. Located in the heart of the Downtown Denver Business District, 1999 Broadway has over 680,000 square feet of Class A office space. The property is bordered by Welton, California, and Broadway Streets, and 19th and 20th Streets.
6. 555 17th Street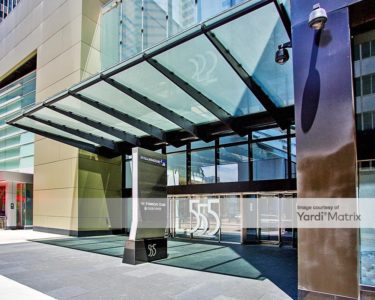 Height: 507 feet, Floors: 40, Built: 1982
Originally known as the Anaconda Tower, the 555 17th Street office building in Denver was designed by the firm Skidmore, Owings & Merrill. The entire building consists of over 723,000 square feet of Class A office space and is home to numerous prestigious accounting, law, and professional services firms.
7. 1670 Broadway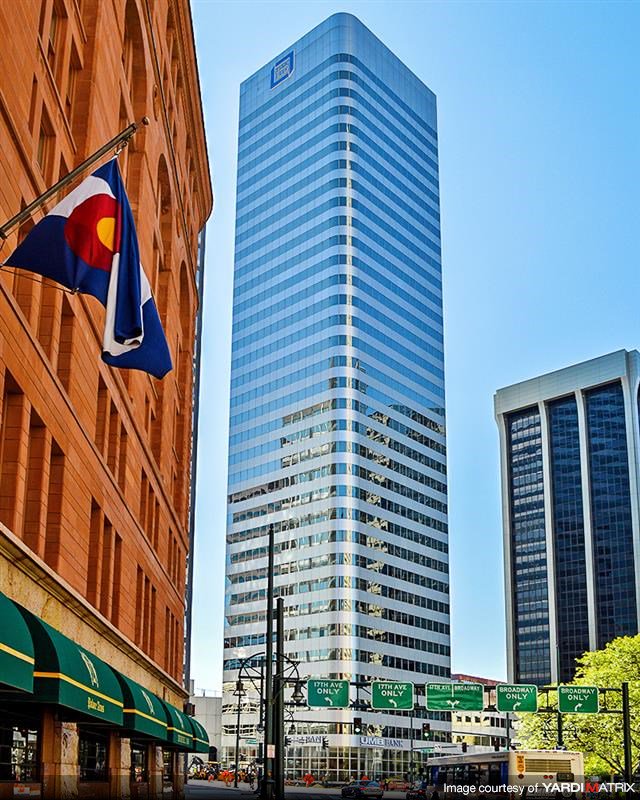 Height: 448 feet, Floors: 34, Built: 1979
Formerly known as the Amoco Tower, 1670 Broadway is located at the intersection of Broadway and 17th Avenue in Downtown Denver. With over 697,000 square feet of space, the entire property is Class A. In 2015 the building was recognized as the Regional Office Building of the Year.
8. 17th Street Plaza
Height: 438 feet, Floors: 32, Built: 1982
Located in the LoDo submarket of Denver's Central Business District, the 17th Street Plaza sits in the middle of one of the most active office leasing markets in Denver. The 672,465-square-foot Class A office building offers traditional office space for lease, as well as flexible office leases. The property's high-end amenities include a fitness center, covered bicycle parking for Denver's growing community of cyclists, and a rooftop deck with panoramic views of the Front Range.
9. Colorado Tower I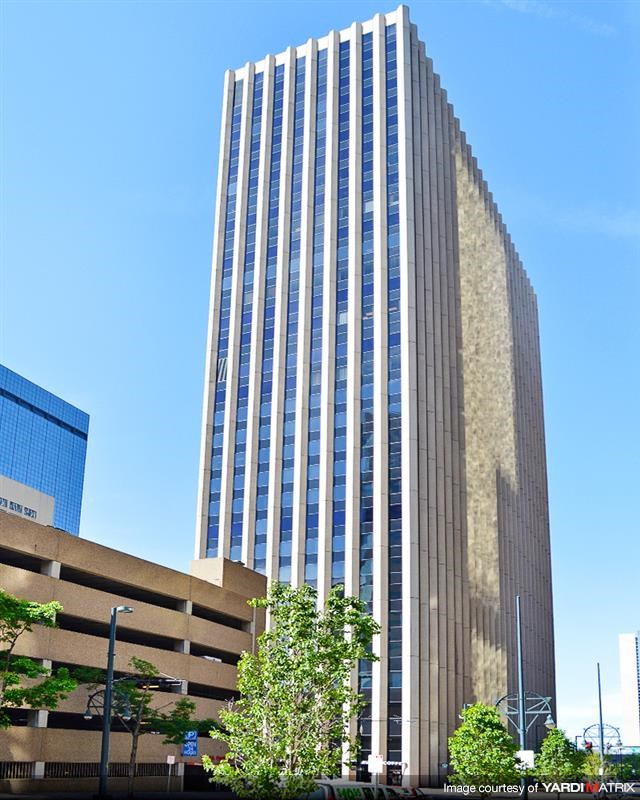 Height: 434 feet, Floors: 32, Built: 1982
Formerly known as First Interstate Tower North, Colorado Tower I at 633 17th Street is one of two office buildings that form the First of Denver Plaza. This 581,372-square-foot Class A office building in Denver was renovated in 2000. It boasts a prime location near the Marriott Hotel, 16th Street Denver Mall, and the Denver Pavillions.
10. Denver Place South Tower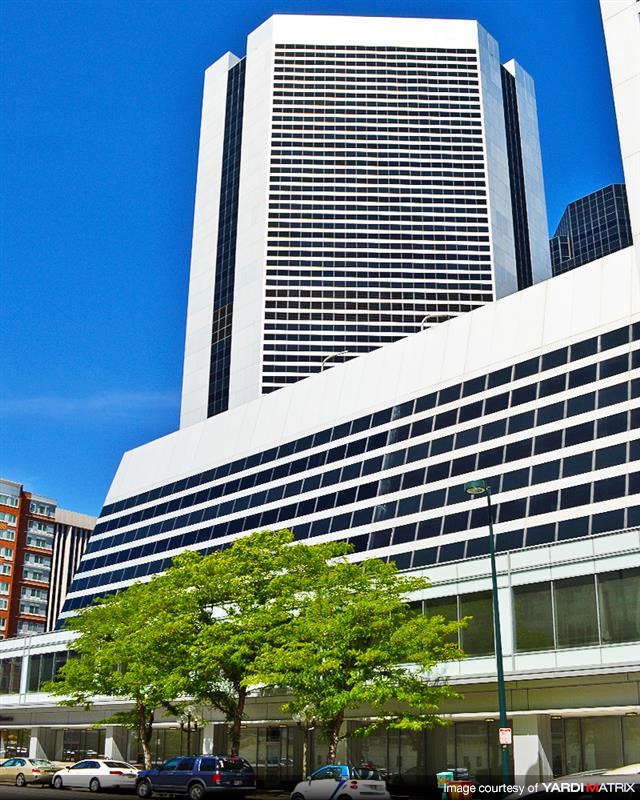 Height: 416 feet, Floors: 34, Built: 1981
Located at 999 18th Street, the 891,505-square-foot Class A+ Denver Place South Tower is one of four high-rise office buildings that make up the Denver Place complex. Along with the North Tower, Terraces, and the Granite Tower, the complex spans two city blocks in Downtown Denver.