The scariest night of the year is just around the corner, and this year, it happens to be occurring on a weeknight. While that might derail your plans to party until the early hours or host an all-night-long scary movie marathon, there are still ways to properly enjoy All Hallows' Eve while also having a productive day at work. Here are six fun things you can do to celebrate Halloween in the office:
1. Wear a costume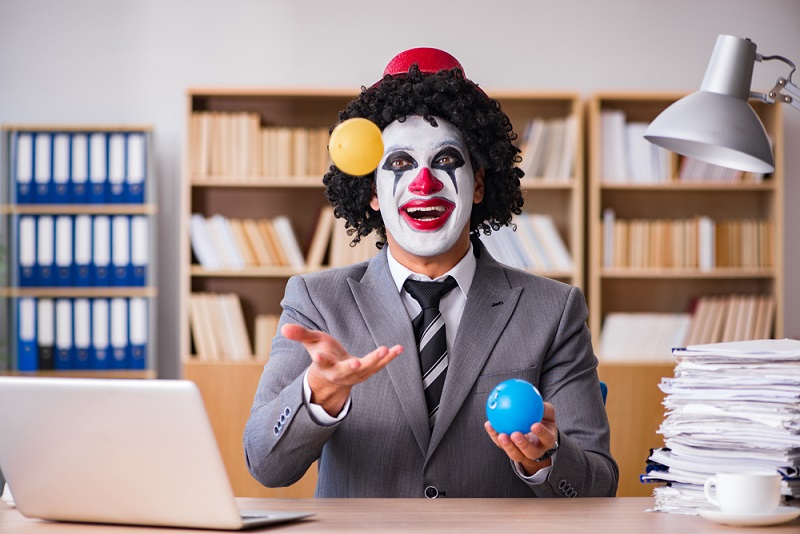 The most obvious thing you can do to mark Halloween at work is to wear a costume. Depending on how open your company's policies are, you can go super creative and wear a full costume or you can just put on a funny hat or a pair of fake vampire teeth to get into that Halloween spirit. If you want to go covert but also effortless, you can dress up as Bill Lumbergh from Office Space or one of the characters from The Office. This way you'll get to dress up without drawing too much attention to yourself, which might be a good idea in case your workday includes some unscheduled meetings or video calls.
2. Decorate your desk and/or common areas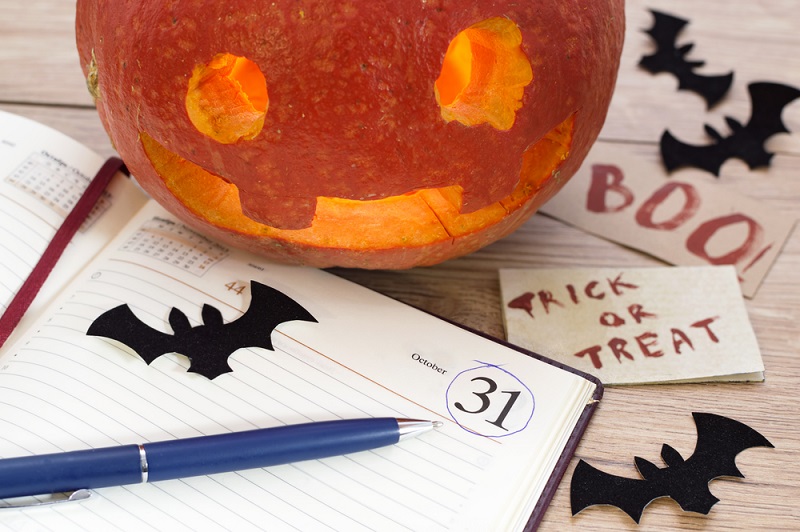 Decorating your workspace is another way to get into the Halloween spirit. Whether you work in a private office or an open-plan office, you can make some tweaks to make your desk more Halloween-friendly. You can use fake spiders and spider webs, figurines, posters, and all kinds of cool, scary decorations, and maybe even bring your favorite mug to sip some hot chocolate from during the workday.
3. Organize a pumpkin-carving contest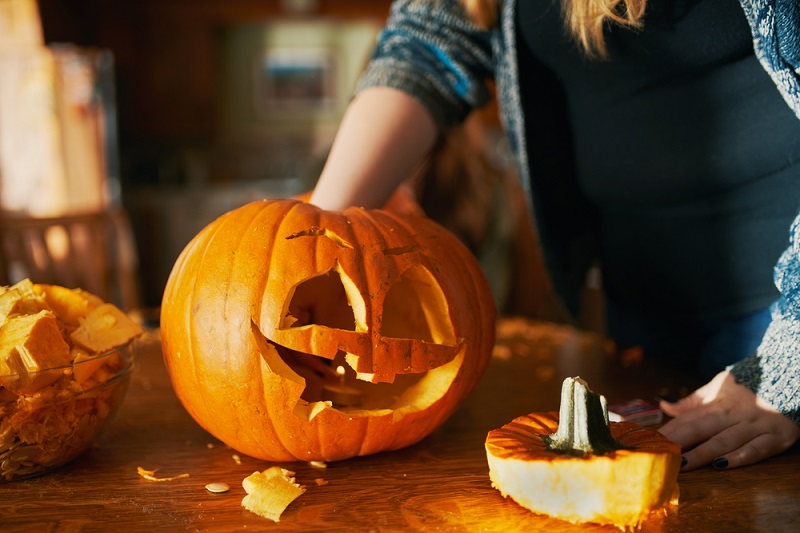 Probably the most fun Halloween activity you can organize at work is a pumpkin-carving contest. You could sign up as individuals, teams or even whole departments, and work on your creations whenever you're on a break or after you finish your tasks for the day. Set up some prizes for people or teams to win and then place the pumpkins around the office as decorations.
4. Movie night/game night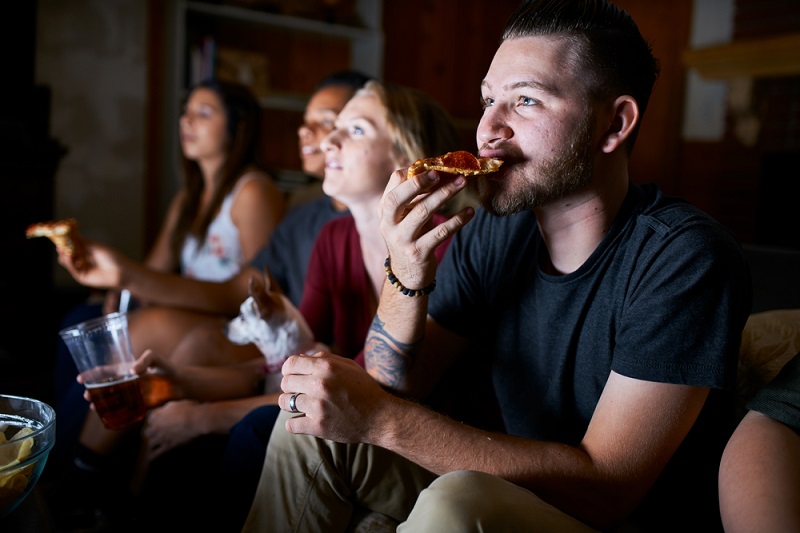 Another fun activity to get you into the Halloween groove at work is an after-hours game or movie night. Bring some popcorn, Halloween candy, and some hot chocolate or cider and set up a scary movie marathon with your coworkers (if your company and your office equipment allow for it). If scary movies aren't your thing, you can go the game route and engage in solving puzzles or playing board games. If you're really good at multitasking, you can do both–whatever floats your boat.
5. Office potluck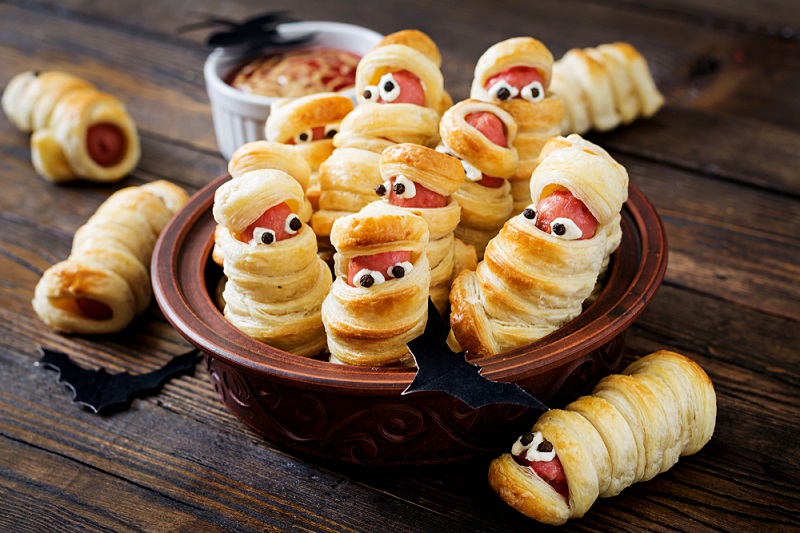 Deciding what to have for lunch can sometimes be a hassle, so why not organize an office potluck and solve that problem, at least for a day? Each person could cook up something Halloween-themed (Pinterest is a literal goldmine for fun ideas and recipes) and bring it into work for everyone to enjoy. This way, you get to be creative with your cooking and show off your skills to your coworkers. You don't even have to go out of your way to adhere to the theme; you could bake a simple, yet classic pumpkin pie or bring your homemade pumpkin spice syrup to make your coffee break more exciting.
6. Get into the Halloween spirit with a groovy playlist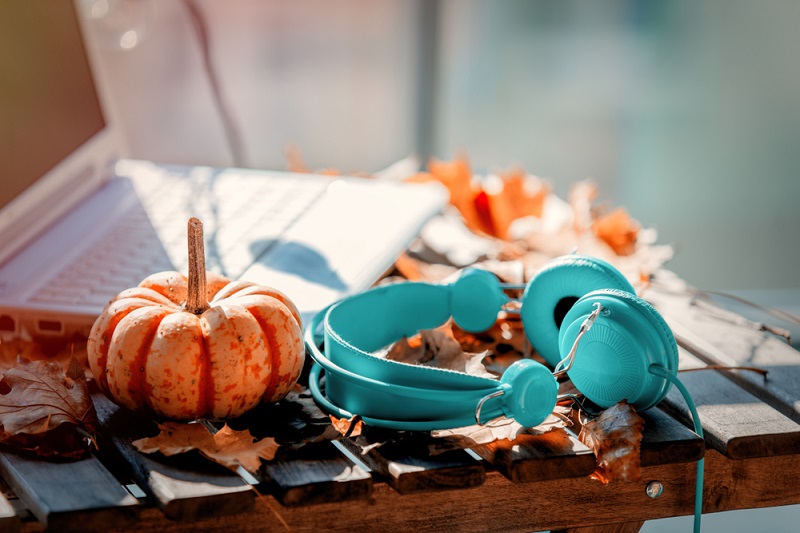 If you can't do any of the things we listed so far where you work, you can still get into a Halloween mood at work by listening to music. You can create a playlist of all your favorite songs to listen to throughout the workday. Classical music is always a good source of inspiration, or you could listen to classic horror movie soundtracks to get your sense tingling.
So, if you're stuck at work on Halloween, don't worry, you can still enjoy this day and get into that scary mood by adding these fun activities to your work schedule.