In this day and age, most of us have so many things to juggle at once, it's sometimes hard to keep track. Between long working hours, spending time with family, working towards personal goals, practicing hobbies, maintaining a social life, doing chores, exercising and having some quality downtime as well as enough sleep, the never-ending list of things to do can often seem overwhelming.
You likely keep listicles, calendars, notebooks, and diaries both at home and at the workplace to help monitor your tasks. But it sometimes can seem difficult to keep up with so many things on numerous different platforms. That's why we believe it might be much more useful to have everything at your disposal on a simple device you always have access to: your phone.
With the help of a handful of apps, you can seamlessly transition from your busy workday to your cozy and relaxing home life. These easy-to-use, must-have phone programs can serve as your personal assistant and can help make your life much easier while maintaining a healthy work-life balance in the process.
TimeTune
TimeTune is a productivity app for Android devices that helps manage your time in a smart and efficient way. You can set your daily routine, analyze your progress and use the statistics to examine how you actually spend your days. Once you study your routine, you'll be able to tweak your daily tasks in order to be more productive and achieve more things in less time.
TimeTune has been developed in a way to be beneficial not only for workers or freelancing individuals but for students and parents as well. It serves not only as a routine manager and task reminder but also as a habit creation tool and a productivity enhancer. The app only works on Android devices, however, if you're looking for something similar for your iOS phone or tablet, you might want to check out ATracker.
Space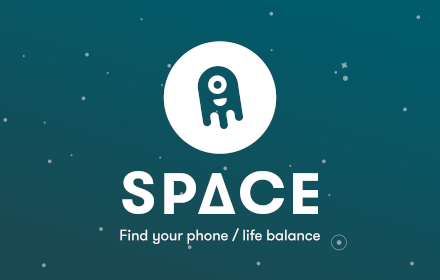 The abundance of available WiFi connections and hotspots one can connect to on the go is growing and expanding by the minute, which means we can slowly but surely stay continuously connected to the online world from our phone. While this might be quite beneficial for a lot of things, it can also make it harder for us to disconnect from our work life.
Space is a personalized behavior change program that helps you to combat this issue and find your phone-life balance. It helps you understand your digital life by monitoring your connectivity and showcasing how glued you truly are to your phone. You can establish limits for some apps that take away precious downtime, you can set up pings to warn you if you're spending too much time online and you can even block access to other apps that demand your attention in abundance.
Sanvello
Sanvello, known previously as Pacifica, is a stress managing app that uses clinically validated techniques to help ease your worry, anxiety, fear, and depression. In this fast-paced world of ours, many struggle with these symptoms because of the great number of tasks they need to complete and check off their to-do lists on a daily basis.
The app helps you navigate these disturbing stress factors in a healthy and fun way, so you can leave your mountain of tasks behind and focus on enjoying your precious downtime from the moment you leave the workplace. It offers tools to find calm and shift perspectives, record your mood, build your life skills, feel more connected to your surroundings and more in control of your time.
Cozi
If you're in search of the perfect organizing app for families, then you should definitely check out Cozi. It will help you organize and assign tasks and manage each family member's appointments, schedules, and activities in an efficient way.
Each member of the family can access it and there's also a family message board for swifter communication. Cozi is very easy to use and helps you keep events, activities, grocery lists, meal plans, and shopping lists in one place. The application is completely free of charge and works well with iOS, Android and Windows devices.