You've got several clients under your belt with more business coming your way. Cash flow is strong and predictable. Your business is doing great and it's time to start looking for the right office space.
With so many options available, finding the right spot for you and your small company can be difficult. Choosing the perfect office is one of the biggest challenges ever because your company should identify with the space you are leasing and it needs to meet both your needs and budget.
We're here to take you through every step so you can choose the best office space for your startup or small business. In our definitive guide, we'll cover five important things that any new business looking for its first office space should know. Plus, you'll find some great tips on where to find the perfect office space for your small business needs.
At first glance, locating the ideal office space for your company might seem complex. So let's begin by breaking down the decision making process into five easy steps:
Commercial Leases – Key Terms and How They Work
Commercial leases come in all shapes and sizes, because when leasing office space almost everything is negotiable. In this section we'll cover the main types of commercial leases, key terms you should know, and how different businesses benefit from different types of commercial office leases.
Types of Commercial Office Leases
There are three general types of commercial offices leases: gross, modified gross, and triple net leases:
Gross leases, sometimes known as fixed leases – you pay the same amount of rent each month and the owner pays all of the other building operating expenses.
Triple net (NNN) leases – you pay your monthly rent, plus all of the building operating expenses and maintenance, plus the property taxes and insurance on the building if you have a NNN lease.
Modified gross leases, sometimes also called net leases – you pay the same amount of rent each month plus specific operating expenses such as your share of utilities or janitorial service.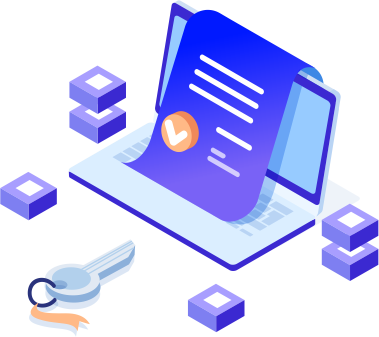 How do you know which type of commercial office lease is right for your business?
The biggest advantage to having a gross lease is that your rent expense is the same every month. The tradeoff for that predictability is that it's very difficult to create your office in the image of your business because you lack total control of your space. For example, coworking offices have gross leases and your design input is limited.
Net leases give you complete control of the space so you can design your offices to match your business' brand image. But there are two big drawbacks to net leases:
First, you never know exactly what your rent expense will be each month. That's because with a net lease you're responsible for paying for everything that needs to be fixed.
Secondly, because you're responsible for everything that goes wrong, you end up being a property manager. If your business has enough staff and a strong monthly cash flow, that might not be a problem. However, most startups need to focus 100% of their time and money on the business and don't need the distractions or the extra expenses of managing the property they're renting.
Modified gross leases fall somewhere in between gross and net. When modified leases are negotiated properly, they can offer your startup business a good balance between a predictable budget and give you enough control of the space to create the brand image your startup business wants and needs.
Key Terms Found in Office Leases
There's a lot of jargon used in commercial real estate. Here's a list of some of the key terms found in office leases. The exact meaning of these terms may differ depending on your city, so if you're not sure what something means, don't be afraid to ask!
Lessor
the grantor or the person granting the lease, such as the landlord, or the property management company, or commercial leasing firm acting on behalf of the landlord.
Lessee
the grantee or the person (or business) as a tenant leasing the space.
Personal guarantee
even if an office lease is in the name of your business, most landlords will still look for the business principals to personally guarantee a lease. This means that if your new startup business can't pay the office rent, the landlord will expect you to personally pay.
Common area maintenance or CAM
are additional shared expenses that you pay based on the percentage of total building space you're using. Common CAM expenses include janitorial service for the lobby and hallways, a receptionist and building security, and routine building maintenance such as painting and landscaping.
Gross square feet
is the total square footage of the office space you're leasing. If the office space for your startup business measures 100 feet by 100 feet, the gross square footage of your office is 100 x 100 = 10,000 square feet.
Shell space
means all your 10,000 square foot office space has exterior walls and front door. There are no interior walls, doors, and windows. No reception area, break room, or conference room. No painting, flooring, ductwork or cabling. That's what TIs are used for.
TIs, tenant improvements, build-outs
are all terms used to describe how the shell space is made move-in ready for your business. Sometimes the landlord will pay for TIs, and sometimes the tenant will pay for build-outs and receive a rent credit in exchange. It all depends on how your office lease is negotiated, and how motivated the landlord is to have your new business as a tenant.
Turn-key
or move-in ready means the tenant improvements have already been done and all you have to do is move-in. Shared office space and coworking office space are two different types of office space that are turn-key and ready for your startup business to move in to.
HVAC
is an abbreviation for "heating, ventilation, and air conditioning" and is pronounced as "H-Vac". Depending on the type of office lease you have, you could be responsible for maintaining, servicing, and even replacing your HVAC unit.
Sub-lease
is an agreement between the landlord and you that allows you to lease part of your space to another tenant. For example, in our 10,000 square foot office space example above, your business might not need all of the space right away. Since you're still ramping up your business, you decide to sub-lease 5,000 square feet of your space to another business. When you sub-lease you're acting as the sub-lessor (or landlord), you are responsible for collecting the rent from your sub-lessee (or tenant), and still have to pay the full rent to the landlord even if your sub-tenant doesn't pay you.
Pros and Cons of Leasing Office Space
One of the biggest pros of leasing office space for your startup business is that you know what your monthly expenses will be. You don't have to worry about maintaining the property or getting caught off guard with unexpected expenses that can wreak havoc on your cash flow. Leasing space also gives you a good exit strategy to upsize to more space as your business grows, or, conversely, to downsize if you overestimated your income stream.
One of the biggest cons to leasing office space is that the length of time you can stay in your space is determined by your lease and your landlord. Maybe you have the perfect space, but when your lease term is up your landlord could decide it doesn't want to renew. Then you have to start looking for new office space all over again. Another con to leasing space is that your landlord might want to raise your rent when your office lease comes up for renewal, which will unexpectedly affect your future cashflow.
Things to Consider Before Looking for Office Space
Before you begin looking for office space for your startup, there are three important things to consider: budget, needs, and growth plans.
Budget:

Little expenses such as internet, tech tools, staff, and office supplies can add up quickly. Think carefully about what these will cost and also take into account slow periods for your business and worst-case scenarios. Compare your income to expenses and you'll have a good idea of how much office space your startup business can afford.

Needs:

Your business has needs and so do your clients. Your business needs might include parking, or access to mass transit for your staff, or a store-front window in a high-traffic area. Clients might expect you to have a professional reception area or a state-of-the-art conference facility for your new business presentation.

Growth:

If your business is just beginning to grow, a small space now might be a better fit for your business and your staff. On the other hand, if your startup is growing by leaps and bounds, leasing more office space than you currently need and sub-leasing the extra space on a short-term lease could be a good idea. This way you'll have office space in place as your business grows over the next couple of years.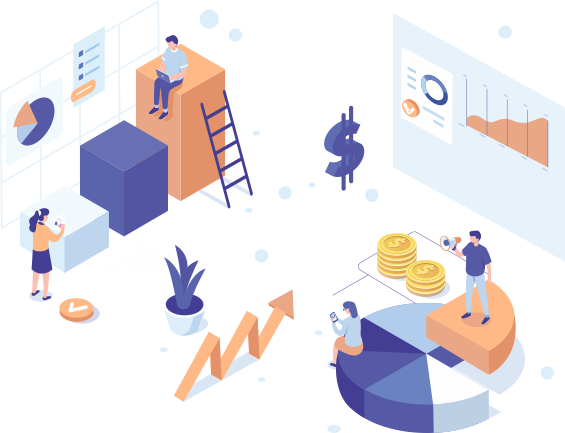 Paige Oxendine from the eFactory Business Incubator Program at Missouri State University recommends small business owners to consider the following, as well:
The type of extra resources and amenities they need:

Founders should consider what sorts of resources and amenities they need, aside from physical office space for themselves. Do they need conference rooms? Do they need access to printing, copying, scanning, and other office technologies? Do they need dedicated parking for themselves, employees, and/or clients? Having a full picture of these needs will help a founder find the office space that is best suited for them. Many spaces may include some or all of the amenities above, while other may include nothing other than a private room. Determining the full scope of needs is an important first step in order to effectively sort through all the options.

Flexibility:

Founders should consider both their short and long-term needs, as best they can. It can be difficult for early stage companies to forecast out beyond 1-2 years, but founders should do their best to consider whether the spaces they're considering would accommodate their needs for one year, two years, five years, etc. Does the lease agreement lock you into a strict, long-term agreement or is it more flexible, with options to change as the business grows and adapts?

Environment/Community:

Prior to getting a dedicated office space, founders should consider the type of environment in which they work best and the type of community they're interested in being part of. Some founders may find the notion of being in a collaborative, shared work environment with others energizing, while other founders may find the same setting distracting. Founders should consider their personal work style, their interest/need to connect with others, and other personal preferences before committing to a space.
Different Types of Office Space
There are four different types of office space: traditional, temporary, shared, and coworking:
Traditional:
With this option you're in control of your space and it's easier to establish a brand image for your business. Your staff works in private offices, and it's quieter with less distraction. On the down side, leasing traditional office space could be more expensive because you're paying for that privacy.
Temporary:
If your startup business only needs office space for an hour or day at a time, temporary office space is a great choice. It's more affordable than signing a longer-term office lease and is perfect if you only need to meet with clients occasionally or collaborate with staff members who are usually out-of-town on business.
Shared:
Startup businesses with tight budgets may find sharing office space with another small business a perfect option, especially if the businesses compliment each other. Some good examples of shared office users include real estate firms and title companies leasing office space together, or graphic design and copywriting companies sharing the same space.
Coworking:
Professionally staffed reception areas, high tech meeting rooms, and a mixture of private offices, assigned desks, and open floorplan seating are some of the reasons why both startup and Fortune 500 companies are increasingly opting for coworking office space. Coworking leases can be month-to-month or longer term, and users sometimes have the option of using space in any location or city the coworking office space company operates in.
If you're not sure which type of office space is best for your startup business, consider this stat: Since 2010 the use of flexible office space has been growing about 23% each year. In fact, nearly 30% of the total office space leased in the U.S. over the last two years, a total of over 18 million square feet, has been to people using coworking office space.
We asked Kevin Riordan, Executive Director of the Center for Real Estate at Rutgers Business School to weigh in on the ideal type of office space for an IT startup:
By definition, the ages of employees in most IT startups are in their 20's or 30's. They were teenagers or in their early 20's when the iPhone was introduced in mid-2007. What that means is that they have never known a world where information and communication are no more than a tap or swipe away. They thrive and adapt in a world where tomorrow a new app can help them navigate work demands better and interface with fellow employees and friends. So physical environment, while needing to be comfortable, must also be adaptable. This will naturally lead them to a coworking environment. The space will include small trappings of formality but embody a sense of community with shared goals.
Coworking environments may include a formal reception area but also have the ability to provide some privacy. These employees will embrace the quirky and unconventional. Their working environment will be informal. Furniture design may include asymmetric patterns but the furniture will have a high functionality capacity over ordinary designs. The space will have open planned layouts.
The work environment becomes an extension of how these folk live – a sense of community with a lot of technology.
Office Space Floorplans, Layouts, and Amenities
Office space floorplans and layouts affect the way people interact in your office. Your staff can't efficiently brainstorm with one another if your office space floorplan inhibits collaboration. If your company requires a lot of informal meetings, then choose an open layout over cubicles. On the flip side, if your staff requires frequent private conversations with clients to discuss topics like intellectual property, having private office space will make more sense for your business.
The experience that your staff and clients get from your office space can be just as important as the physical space itself. A positive office experience helps to attract better clients and more business, and retains your company's top talent in today's tight labor market.
Key amenities to look for in your startup office space include:
Parking and access to mass transit
Fitness and recreational activities that allow your team to de-stress during the workday
A variety of food options for staff and clients
Secure building access 24/7
Basic facilities such as adequate bathrooms and kitchen facilities
Prop tech software that offers personalized services for your unique business needs
IT facilities and services for data and cabling, server capacity, and communications
Resources for Finding the Right Office Space
Finding the right office space for your startup means striking the perfect balance between what your budget allows and space that allows your staff to do their best work possible and help your business grow. You don't want to end up losing valuable talent or clients because you're trying to save $75 a month. On the other hand, there's a point of diminishing returns where paying extra for amenities, like pet sitting services or nap rooms, doesn't increase your revenues.
There are two great resources to use when you're searching for office space for your startup:
Internet listing services such as CommercialCafe list available office space by location, size, type, asking rent, and more in every city in the US. Commercial real estate agents post available space online, then the listing data is consolidated and offered free of charge to you.

Commercial leasing agents are another great resource to use when you're looking for startup office space. They often have access to off-market deals or sub-lease space, they know the office market, and speak the same jargon as landlords and property managers do. Best of all, because they're paid by the building owner to lease their office space, they work for you free of charge!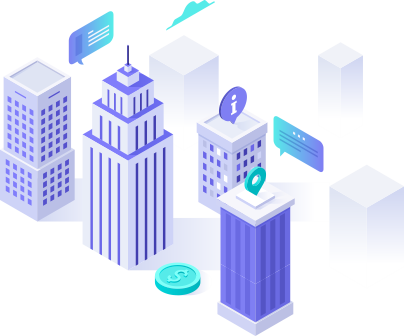 ---
Finding the right office space is definitely not an easy task. It'll take up a lot of time, energy, and resources, but if done correctly, the end result will be worth it.
Make sure you start early and have enough time to plan things out, determine a budget and stick to it. Additionally, make sure the space your searching for will meet your needs and you should also talk to other small business owners for potential advice.
A workplace can make or break a business, so it's crucial that your office is set up appropriately.