A commercial real estate broker is a key figure in the industry. These individuals operate as a third-party facilitator, negotiating, arranging and/or organizing the transaction between the real estate buyer and seller.
Whether you're buying or selling, there are many reasons to work with a commercial real estate broker. Here are the key benefits of this working relationship:
Save time and money
Time is money, right? Well, working with a commercial real estate broker could help you save on both fronts.
While some people may be put off by broker commission rates, it's worth remembering that brokers are typically compensated by the seller or the landlord's broker. Consequently, when you retain a commercial real estate broker as a tenant or as a buyer, you usually pay nothing for their services.
If you're a landlord or seller, bear in mind the benefits of having a third-party broker manage the entire sales process for you. You don't have to conduct a multitude of tasks including compiling and reviewing listings, calling listing agents, scheduling property tours, writing offers, reviewing zoning laws, and conducting (often) lengthy negotiations.
Of course, the property owner saves a load of time as well freeing them up to handle their other listings and property business.
Furthermore, a commercial real estate broker can add value to the entire sales process. They have the skills and industry knowledge to negotiate the best deal for the client and the best way to avoid any unnecessary expenditures. This is because an inexperienced individual may miss important market information that a broker could supply to maximize your profits.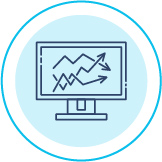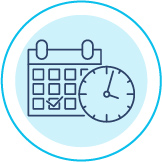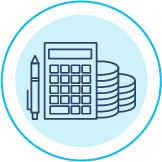 Specialist knowledge
A commercial real estate broker provides specialist knowledge. Through detailed market analysis, they can help you make the best decision when it comes to buying or selling a commercial property.
Furthermore, a broker may have specialist knowledge of the type of property you want to buy or sell, or a specific geographical area. They can advise you on any zoning laws, restrictions, and proposed development that you may not be aware of, for example.
Furthermore, the commercial real estate market is a dynamic industry and it is a broker's sole responsibility to understand this.
Commercial real estate brokers also spend thousands on proprietary reports. These include valuable market data and other information you may not have access to, giving you a competitive edge.
Armed with these up-to-date insights, you can rest assured that you're getting the best deal for the your market.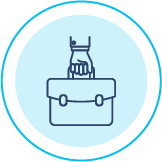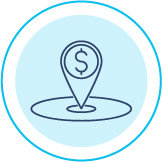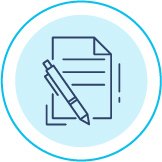 Excellent connections
A commercial real estate broker will have the right connections to help you get the best deal or find the best property. From business owners to property owners, investors and colleagues, they are constantly in touch with the market's movers and shakers.
If you're buying, a broker can start filtering available spaces based on your priorities. Because there are so many different commercial property types, several different listing platforms exist and not all of these are available to the public, giving you an advantage over other potential buyers.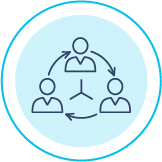 Convenience
As mentioned, engaging with a commercial real estate broker can save you time and money. But it can also save you a lot of stress.
By leaving everything to a professional commercial real estate broker, you only have to deal with one individual. You don't need to deal with any of the legal documentation. Instead, you just have to read one lease abstract.
Whether you're buying or selling, a broker can also conduct the (often) highly stressful negotiation process on your behalf.
In conclusion, having a professional broker on your side can help you buy or sell your commercial property. They can provide valuable guidance and knowledge to help you seal the best deal while letting you take care of your own business.