Many businesses are in constant need of easily accessible, affordable storage space. Whether you're a building contractor with a lot of tools, or you have a crafting business and don't want your entire workspace covered in fabrics and other supplies, renting storage space is something to consider.
Depending on your field of activity, making good use of a storage unit might be exactly what you need to streamline your workflow and to make your company more efficient and easier to run. Below are five businesses that could benefit significantly from renting a self-storage unit.
Whether you're in need of renting storage space in your area or you wish to list available storage units in your inventory, check out STORAGECafé, a nationwide storage space marketplace that helps you find and rent a storage unit in no time!
Building Contractor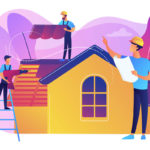 You're working long hours and always juggling with multiple tasks and challenges. You need tools for yourself and for the people you're coordinating, but you certainly can't keep them on a construction site with almost no security at all.
Renting a self-storage unit close to your current work site will make things a lot easier. Forget the long drives to retrieve a tool or a piece of machinery you forgot about – everything you need is only minutes away, in a storage facility with 24/7 access and security.
Crafting Business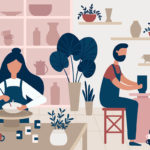 Many talented, artistic people are making a living by selling their creations on sites like eBay or Etsy. Most do their art out of coworking spaces or from their own homes. If you're one of them, you probably are familiar with the downside: your space is overrun by art supplies, fabrics, and all sorts of materials.
A small self-storage unit solves the problem. You can keep the bulk of your supplies in there, ready to be retrieved at will. This will help you reach a better workspace/living space balance and will keep your creative juices flowing – because, let's be honest, it's hard to create beautiful things if you're surrounded by chaos.
Electrician, Plumber or Gardening Business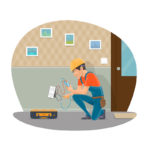 Your equipment, tools and work trucks or vans are essential for you. If your place of business is lacking in storage space, or if you're working out of your own home, renting storage units makes sense, both from a financial and a practical point of view.
It's safer to store expensive equipment in a storage unit that provides around-the-clock security than keep it in your trunk or in a garage. You can use storage units not only for tools but also for your trucks and vans.
Catering Business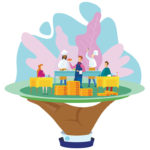 If you're the owner of a small catering business, you know the true value of storage space. There never seems to be enough room for all the utensils, equipment and supplies. Chairs, tables, decorations, serving utensils, pots and pans, dishes, glassware – how can you store all that, and still have room for cooking and food supplies at your place of business?
Renting a 5-by-10 or even a 10-by-10 square foot unit means that your utensils and equipment are easy to access, just a stone's throw away from the kitchen, while you're still enjoying plenty of room for the really important part of your business – the actual cooking!
Accounting Business
Accountants sure do have a lot of papers and, if that's your line of work, you're probably feeling kind of cramped in your office. Squeezing in another filing cabinet sounds like an impossible mission? Well, you can keep your documents in a self-storage unit that's climate-controlled and comes with extra security features: CCTV, electronic access, and fire alarms. Keep your accounting space uncluttered, and your document archive neatly stored, all in one!
Self-Storage Advantages for Small Businesses

Flexibility
If you no longer need the unit, you can move out of it immediately, with no repercussions. If you want more space, you can rent a second unit or a larger one in no time. You're not tied in by long-term leases that cost you money you that you don't have.
Security
Self-storage is very safe. Usually, there is 24/7 CCTV, electronic access, alarm systems, fire safety equipment. Your equipment or supplies will be well taken care of.
Accessibility
Easy access at all hours, by car. You can find facilities that allow you to pick up your stuff anytime you want, day or night, weekend or holiday.
Affordability
It's really affordable. According to the Yardi Matrix report, the average monthly rent for a 10-by-10 foot non-climate-controlled self-storage unit in nationwide metro areas varies between $88 and $194.
Convenience
Logistic help. Many self-storage facilities provide extra services, such as concierge service, shipments (you can send and receive packages), removals, deliveries, and document shredding.