When it comes to sustainable office buildings, there are plenty to choose from. We've picked 14 of the most eco-friendly commercial real estate offerings in the US. In no particular order, here they are:
Allentown, Pennsylvania
Architect: Spillman Farmer Architects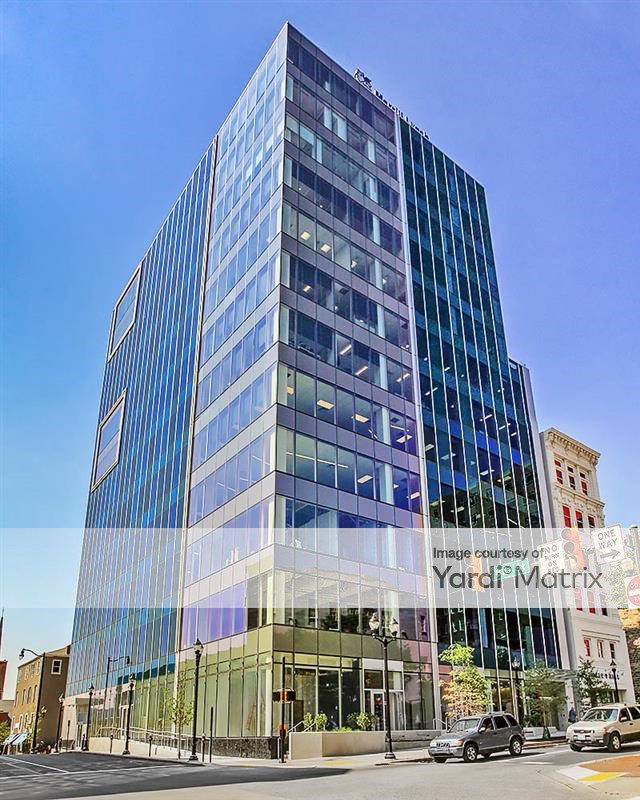 With floor-to-ceiling windows, the 12-story Tower 6 is flooded with natural light, just one of its clever design features to reduce its energy usage. Other sustainable features including elevators that optimize traffic flow and HVAC and window-shade control. 
What's more, the energy-efficient lighting systems are fitted throughout the building, including a particularly impressive LED installation on top of Tower 6 producing 340 shades of color and various patterns to illuminate the night sky.
Cupertino, CA
Architect: Foster + Partners
Apple Park is powered by 100% renewable energy from multiple sources. This includes 4MW biogas fuel cells and a 17MW rooftop solar installation. These sustainable energy sources are all controlled by a microgrid with battery storage. The building also gives its excess clean energy back to the public grid.
Los Angeles, LA
Architect: Gensler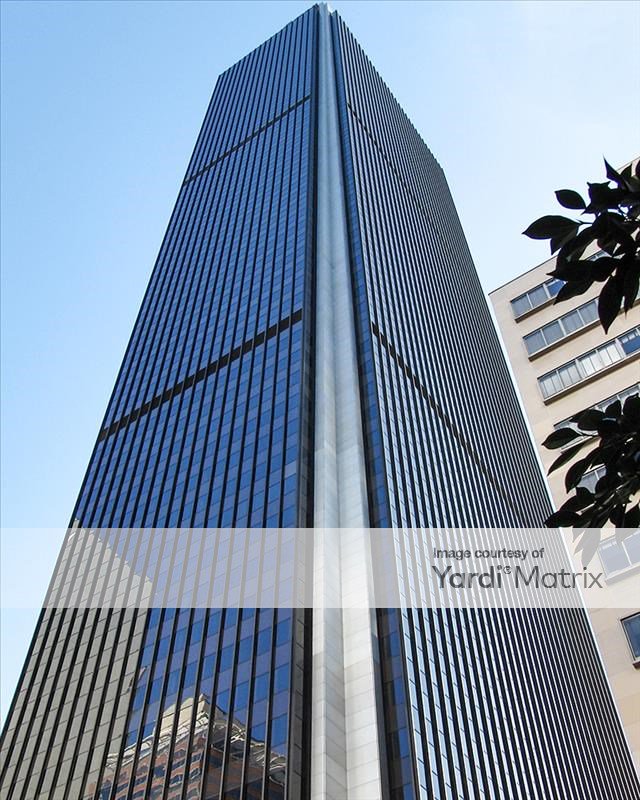 Located in the Financial District in downtown Los Angeles, the Glumac takes its energy-efficient kudos seriously. A heat recovery retrofit recycles and redistributes the existing environment. There are also chilled sales to help with climate control and the office is filled with natural light thanks to large windows.
DPR's San Francisco Office
San Francisco, CA
Architect: FORGE Architecture
This building was the first net-zero office in the city and is one of only a handful across the US. This sustainable office building features dynamic glass using intelligent electrochromic technology to tint the windows and let in the appropriate amount of sunlight. 
DPR's San Francisco Office also harnesses the power of the city's sun, with solar panels and a rooftop solar thermal water heating system.
Seattle, WA
Architect: Miller Hull Partnership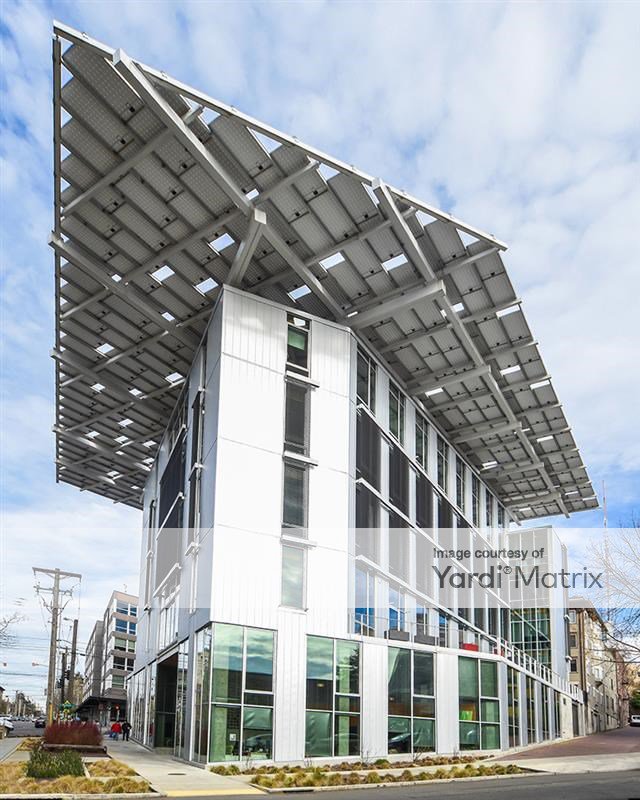 The Bullitt Center scores a big, fat zero for its sustainable office building initiatives, including net-zero energy, net-zero water, and net-zero carbon expenditure. This building features a six-story composting toilet system and uses  toxic-free materials. It also utilizes more than 80% of the sunlight hitting its high-performance windows and features 575 solar panels.
Sunnyvale, CA
Architect: Studio G Architects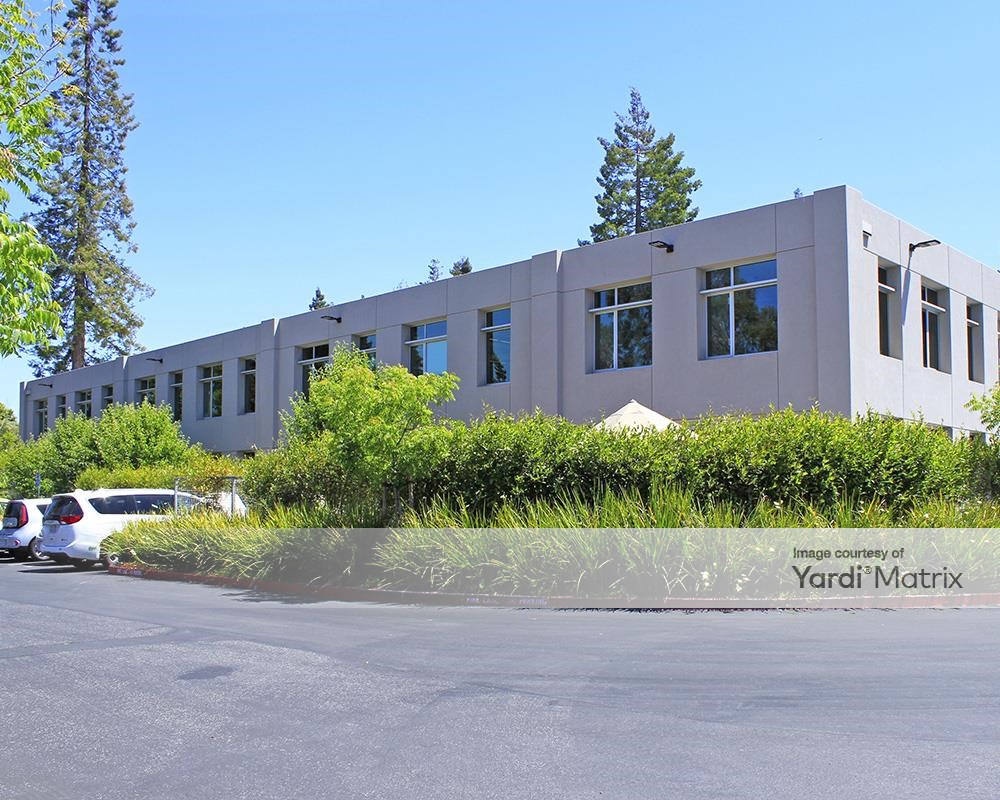 The Clover Network features 86 smart windows, which tint on demand and respond intuitively to the outdoor conditions. The building also features high volume fans, a rooftop photovoltaic array of solar panels and extensive insulation to help it achieve its net-zero energy bill.
Phoenix Regional Office
Phoenix, AZ
Architect: SmithGroup
The Phoenix Regional Office is a LEED-NC Platinum, net-zero energy building. It features an 87-foot zinc-clad solar chimney to draw in cool air and push warm air out of the building. There is also a 79kW photovoltaic solar panel-covered parking lot and 82 strategically positioned Solatubes®, nearly eliminating the need for artificial daytime lighting throughout the year. 
New York City, NY
Architect: COOKFOX Architects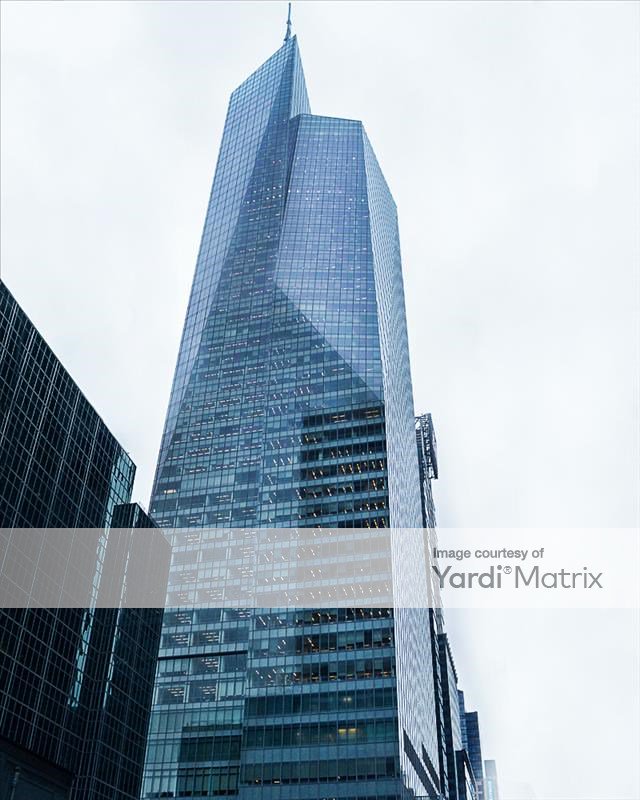 This iconic 54-story building was the first one of its height to earn a LEED Platinum rating. It features CO2 monitors to ensure the air quality of the building, LED lighting, and a power generation plant, which contributes 4.6MW of sustainable and clean energy.
Milwaukee, WI
Architect: Fix Development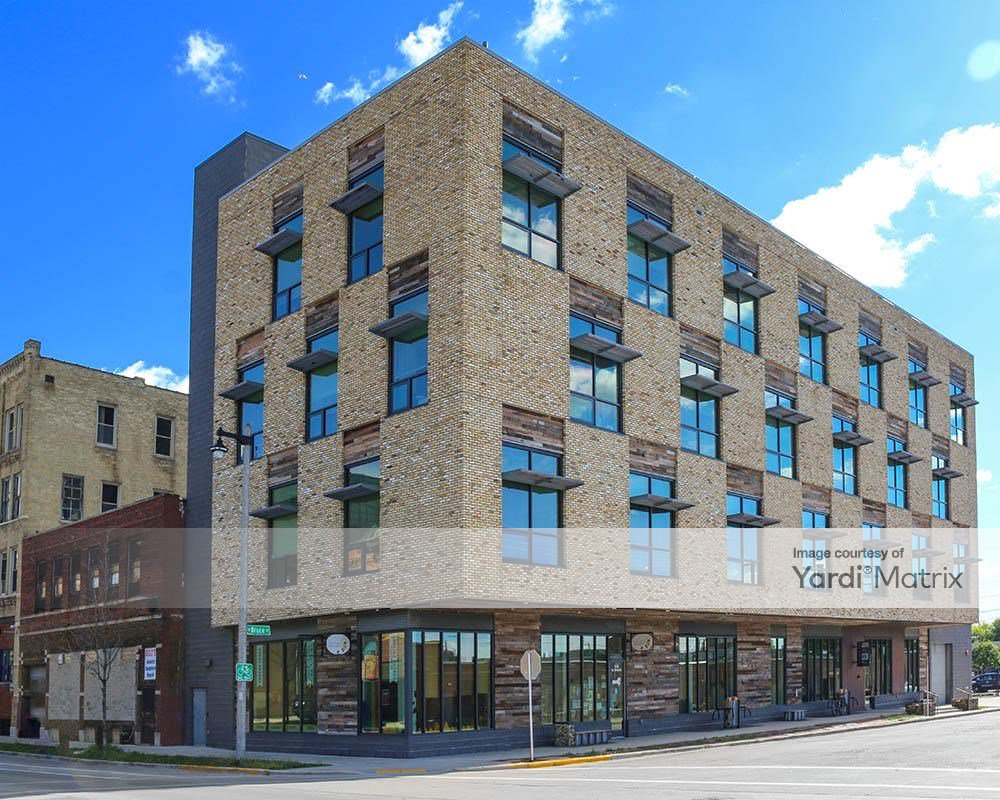 The Clock Shadow Building cut its total energy consumption by 50% by fitting sunshades and using more natural lighting. The rooftop is a green space where vegetables grow and any excess rainwater is used to flush the toilets. The building has also reduced its water consumption by 60% by recycling its rainwater.
COR Building
Miami, FL
Architect: Oppenheim Architecture + Design
The COR Building is aptly named as its exterior is bound to make any passerby gasp "cor!" – but its exoskeleton is actually one of its key sustainable features. The building's skin is ideal for thermal mass insulation and features wind turbines and solar hot water generation. It also provides a source of natural shade, contains terrace enclosures, and armatures for the turbines.
Frost Tower
San Antonio, TX
Architect: Pelli Clarke Pelli Architects
Located in the heart of San Antonio's Central Business District, the Frost Tower features a range of sustainable office buildings solutions. These include low-emitting materials, high-efficiency light fixtures, low-flow plumbing fixtures, water-efficient landscaping, and charging points for electric cars. The building has a LEED Silver certification
Chicago, IL
Architect: Goettsch Partners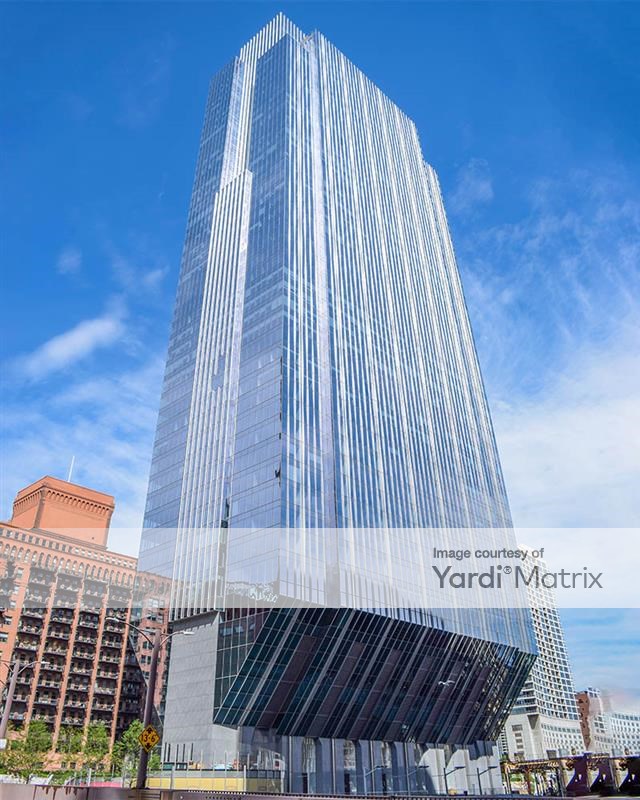 This sustainable office building is designed to minimize energy consumption while maximizing the overall quality of the work environment through the provision of plenty of natural air, light, and open space. In addition to its plaza-level open space, the tower also features a 100% green roof space.
Minneapolis, MN
Architects: DLR Group and Michael Green Architecture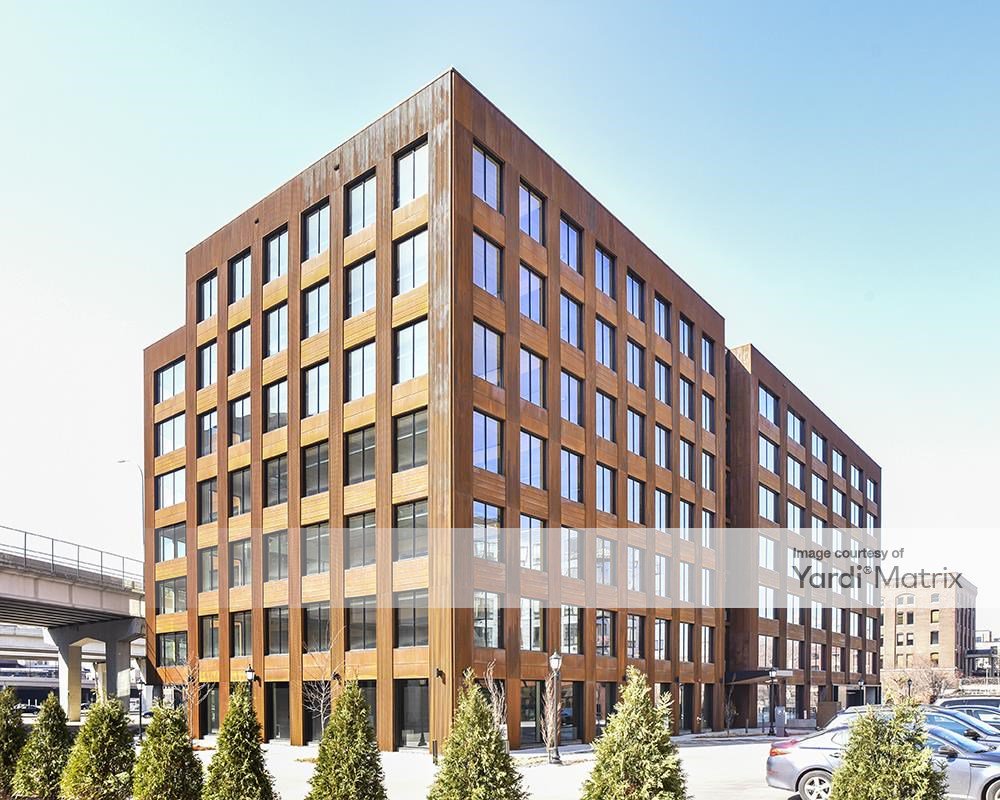 The T3 building is the first multi-story US office building to be constructed entirely of wood in the last 100 years. The wood in question is nail laminated timber, which is a renewable resource. The 10-story, 180,000 square-foot building took just nine and a half weeks to erect and is certified LEED Gold.
Google's Office in Chicago
Chicago, IL
Architect: VOA
The Google office in Chicago is one of the most sustainable office buildings around, with passive daylighting, responsibly sourced materials, and an open floor plan. It has achieved three green building certifications: LEED v4, the Living Building Challenge's Petal Certification, and the WELL Building Standard. The building features a seven-story atrium that floods the space with natural light.