For Sale

$1,225,000

Property Type

Other

Lot Size

1.26 SF

Date Updated

Sep 27, 2022
Office or multi-family development opportunity in a great location offers a maximum of 75% FAR or 38,223.75 SF. Building height may be 4 stories up to 55 feet above average grade. Parking will limit the amount of maximum buildable floor area since much of the site is encumbered by Natural Features (including Landmark Trees). However, with "stilt" parking approximately 33-34 vehicular spaces would be available on the ground floor, an additional 3 stories may have 12,741.25 SF of general office or multi-family use. Potential for +/- 8 additional parking spaces in the rear of the parcel. ALTA survey has been completed and preliminary engineering started. Brad Moore from J Bradley Moore & Associates Architects in Ann Arbor has extensive knowledge of the property, communicated with the City of Ann Arbor regarding the site, and is available for questions. Please reach out to listing broker for additional information.
read more
read less
Want more info on this listing?
Reach out to the broker for more info on lease terms and amenities
False
Location
Walk Score ®

Somewhat Walkable (68)

Transit Score ®

Some Transit (38)

Bike Score ®

Biker's Paradise (93)
City

Ann Arbor, MI

Neighborhood

Cranbrook Tower

Zip Code

48103

Market

Detroit
Points of Interest
Fuel station
Ann Arbor Supercharger
0.89 miles
Parking
Ann & Ashley parking structure
2.61 miles
Arrowwood Parking Lot B
4.47 miles
EMU Rynearson stadium parking lot
5.21 miles
Campus Wellness Center Lot
6.23 miles
Hotels
Kensington Court Hotel
0.62 miles
Comfort Inn & Suites
0.74 miles
Holiday Inn & Suites
0.85 miles
Courtyard Marriott
0.86 miles
Hampton Inn Ann Arbor, South
0.90 miles
Extended Stay America
0.94 miles
Library Bed and Breakfast
1.88 miles
Restaurants
Surf City Squeeze
0.39 miles
Alpha Koney Island
0.99 miles
Toarmina's Pizza
1.62 miles
Beyond Juicery + Eatery
2.25 miles
Education
Lawton Elementary School
0.94 miles
Central Academy
1.04 miles
Clonlara School
1.15 miles
Ross School of Business
2.04 miles
University of Michigan
3.29 miles
Holy Ghost Mission Seminary
3.78 miles
Concordia University Ann Arbor
4.05 miles
Rudolf Steiner School
4.28 miles
Washtenaw Community College
4.54 miles
Child care
Gretchen's House
1.77 miles
Little Lamb Nursery & Kindergarten
2.06 miles
Gretchen's House
2.07 miles
Towsley Chidren House
2.15 miles
The Discovery Center
2.44 miles
Kozy Heart Daycare Center
2.51 miles
Green Apple Garden Upper Playschool
2.71 miles
Annie's Children's Center
2.78 miles
Explorer Child Care Learning Center
3.64 miles
Gretchen's House
4.98 miles
Contacts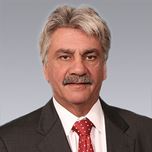 Jim Chaconas
Looking for more in-depth information on this property?
Looking for more in-depth information on this property? Find property characteristics, ownership, tenant details, local market insights and more. Unlock data on CommercialEdge.
Contact Listing Broker

Jim Chaconas