For Sale

$169,900

Property Type

Retail

Lot Size

13,068 SF

# of Floors

2

Date Updated

Dec 10, 2023

Website www.coldwellbanker.com
Large commercial build ready for you to renovate. The entire down stairs hosts many rooms with some wide open gutted areas, two half baths and one full bath. Turn this huge commercial space into a business, offices or more residential apartments, there is a large parking lot to accommodate. Was previously a doctors office that the owner started to gut and remodel. Upstairs hosts two apartments, one 2 bedroom rented for $900 + utilities and a 1 bedroom paying $750 per month + utilities. There is also another building off the back of the parking lot that hosts 6 fully rented storage units currently bringing in an addition income of $450 per month. If your looking for an investment opportunity this could be it! Also listed as multi family MLS #S1480856.
Want more info on this listing?
Reach out to the broker for more info on lease terms and amenities
Highlights
Heating Type: Forced Air
Sewer: Public
Water: City Water
Rome
False
Contacts

Coldwell Banker Prime Properties
(315) 762-4032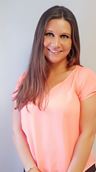 Coldwell Banker Prime Properties
Location
Getting Around
Walk Score ®

80/100

Very Walkable

Bike Score ®

52/100

Bikeable
City

Rome, NY

Neighborhood

Rome

Zip Code

13440
Points of Interest
Cliff's Local Market

1.67 miles

Speedway

1.74 miles

Sunoco

6.76 miles

Stewart's

7.26 miles

SavOn Diesel

8.48 miles
Amtrak - Rome

1.30 miles

R4 Lot

1.52 miles

R3 Lot

1.55 miles

Grounds

1.58 miles

R2 Lot

1.59 miles

R1 Lot

1.61 miles

Deliveries

1.61 miles

Erie Canalway Trail

7.61 miles

Canalway Trail

9.57 miles
Denny's

0.49 miles

DiCastro Brick Oven Pizza

0.63 miles

The Savoy

0.68 miles

Dunkin' Donuts

1.36 miles

Burger King

1.38 miles

McDonald's

1.38 miles

Beeches Confence Center

2.06 miles

Subway

2.55 miles

Burger King

6.75 miles

Hot Off the Brick

7.63 miles
ALDI

0.46 miles

Tops

0.49 miles

Price Chopper

1.56 miles

Walmart Supercenter

2.54 miles
Frequently Asked Questions
What is the total square footage of 308 W Embargo St?
308 W Embargo St totals 5,506 square feet.
Looking for more in-depth information on this property?
Looking for more in-depth information on this property? Find property characteristics, ownership, tenant details, local market insights and more. Unlock data on CommercialEdge.