Nine2Five Bellevue offers turnkey, fully-serviced and managed private offices for individuals and businesses of all sizes. Located at 2265 116th Ave NE, the space was designed to promote peace and focus, with an abundance of natural light, plants, and water features. Nine2Five provides everything a modern business requires, including ultra high-speed internet and wifi, AV-equipped conference and meeting rooms, full time reception services, office furnishings, mail and package handling, and more. 24/7 building access includes the fully stocked kitchens and comfortable shared lounges. Commuting has never been easier with an easy-access location just outside of the Bellevue downtown core (goodbye city gridlock!) and direct access to I-405 and SR-520. In five minutes you're in Kirkland, Redmond, or downtown Seattle. Enjoy ample free onsite parking and immediate proximity to both dedicated bike lanes and major transit lines. Nine2Five delivers a hassle-free, high-value office experience unmatched elsewhere. Flexible terms and custom solutions are our specialty!
Available Workspaces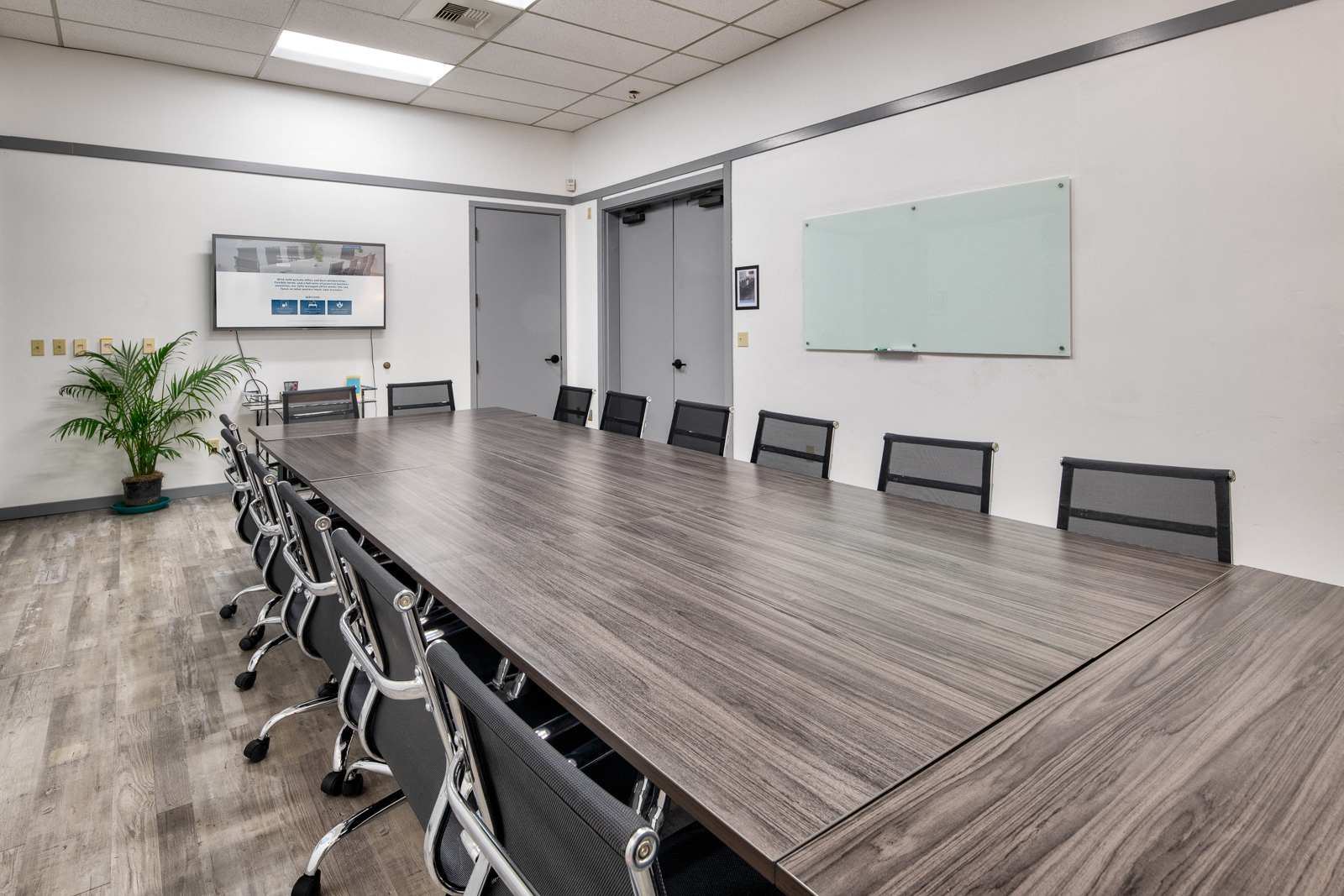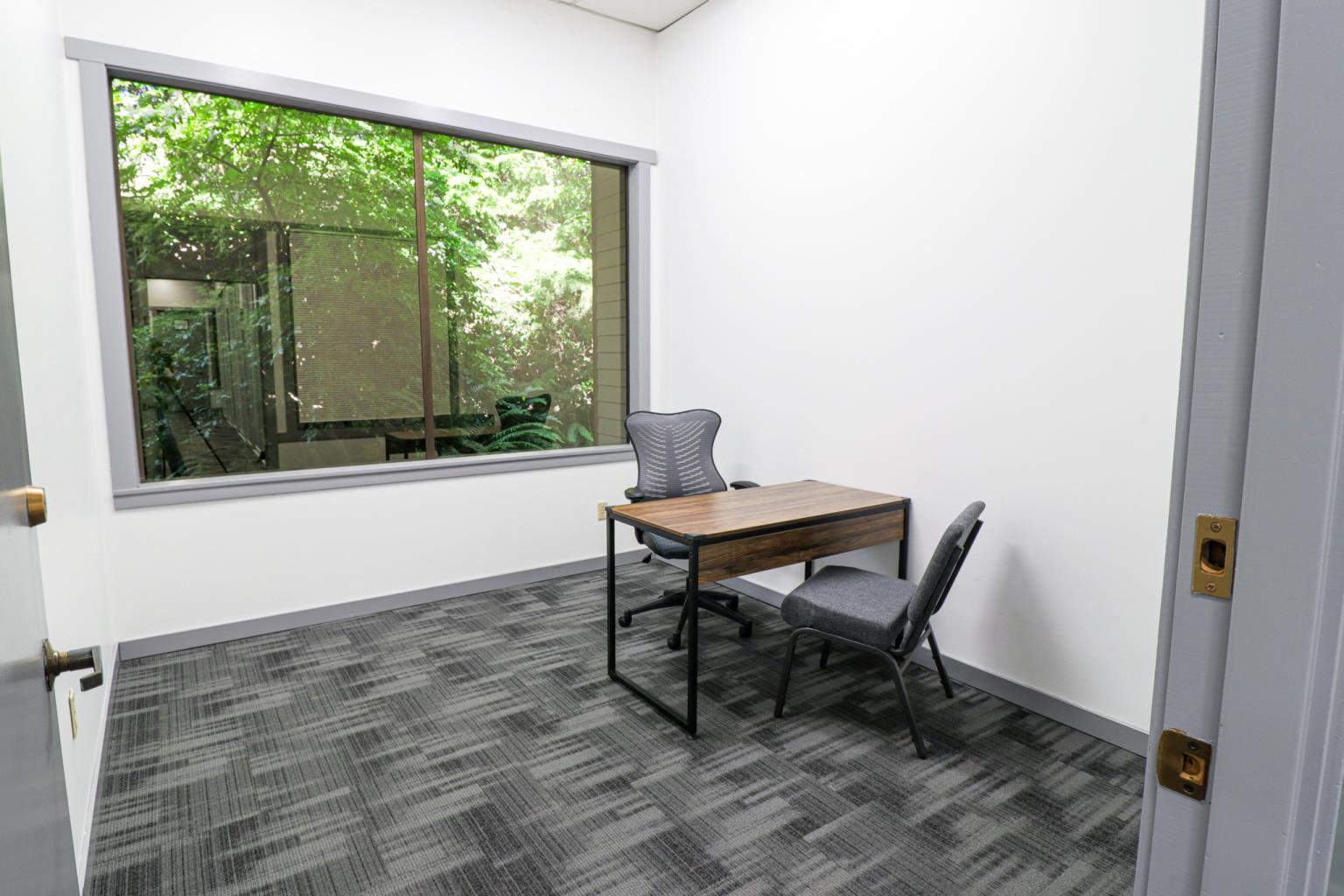 Want to reserve space at this property?
Reach out now for details on services and availability.
Amenities
Caffeine zone
Complimentary coffee & tea
Community
Notary/Legal services
Facilities
Cleaning services
Kitchen
Mail services
Parking
Receptionist/Secretarial services
Hours of Operation
Monday to Friday: 9:00 am - 5:00 pm
Sunday, Saturday: Closed
Monday
9:00 am - 5:00 pm
Tuesday
9:00 am - 5:00 pm
Wednesday
9:00 am - 5:00 pm
Thursday
9:00 am - 5:00 pm
Friday
9:00 am - 5:00 pm
Saturday
Closed
Sunday
Closed
Getting Around
Walk Score ®

30/100

Car-Dependent

Transit Score ®

42/100

Some Transit

Bike Score ®

62/100

Bikeable
Location
City

Bellevue, WA

Neighborhood

Wilburton

Zip Code

98004
Points of Interest
University of Washington

5.56 miles

University of Washington

5.61 miles

Capitol Hill

6.24 miles

Capitol Hill Station

6.25 miles

14th & Washington

6.25 miles

U District

6.27 miles

Broadway & Denny

6.28 miles

Broadway & Pine

6.31 miles

Broadway & Pike

6.32 miles

Mount Baker

6.33 miles
Chevron

0.72 miles

eVgo

0.77 miles

ChargePoint

0.80 miles

Arco

0.89 miles

Arco

0.94 miles

Chevron

0.94 miles

Shell

0.95 miles

ChargePoint

1.03 miles

Chevron

1.06 miles

ChargePoint

1.14 miles
North Parking Garage

0.54 miles

Building 4

0.59 miles

Bellevue Library parking deck

0.72 miles

Public

0.93 miles

Republic Parking

0.96 miles

South Kirkland Park and Ride

1.05 miles

GarageHop

1.05 miles

Galleria Center Parking

1.15 miles

Northeast Parking Garage

1.17 miles

One Bellevue Center Parking

1.17 miles
Silver Cloud Inn

0.80 miles

Hilton Garden Inn - Bellevue

0.87 miles

Courtyard by Marriott

0.87 miles

Hotel 116, A Coast Hotel

0.96 miles

Hyatt Regency Bellevue on Seattle's Eastside

1.03 miles

Westin Bellevue

1.15 miles

W Bellevue

1.20 miles

Marriott

1.21 miles

Hampton Inn and Suites Hotel in Bellevue

1.25 miles

AC Hotel by Marriott Seattle Bellevue/Downtown

1.31 miles
Looking for Chai

0.39 miles

Subway

0.42 miles

3 Pigs Bar B-Q

0.68 miles

Rolls and Rolls Plus Sushi

0.69 miles

Sushi in Joy

0.69 miles

Subway

0.70 miles

Brief Encounter Cafe

0.70 miles

The Crab Pot

0.73 miles

Panini's

0.76 miles

Toscano

0.76 miles
Construction Industry Training Council

0.21 miles

Bellevue Montessori School

0.25 miles

Bellevue Public Safety Training Center

0.29 miles

The Little School

0.41 miles

Eastside Children's Academy

0.42 miles

Pikake School

0.52 miles

Eastside Urban Academy

0.87 miles

CoderSchool

0.88 miles

Eastside Academic School of Transit

0.89 miles

Learning Garden School

0.93 miles
Megumi Pre-school

0.37 miles

Learning Garden

0.66 miles

KinderCare

0.90 miles

Kiddie Academy of Bellevue

1.10 miles

Bright Horizons

1.18 miles

Bright Horizons

1.22 miles

Living Montessori

1.47 miles

America's Montesorri

1.81 miles

Montessori International School of Bellevue

1.89 miles

Rainbow Learning Center

2.02 miles
Frequently Asked Questions
How much does coworking space cost at Nine2Five Nine2Five Bellevue?
You will find the price varies depending on what membership option you choose out of the ones that are currently available. The cost for Virtual Office starts at $35/month.
What coworking memberships does Nine2Five Nine2Five Bellevue offer?
Workspace and membership options currently available here include: Event Space; Meeting Room; Private Office; Virtual Office and Open Workspace. You can contact Nine2Five Nine2Five Bellevue to find out more about occupant capacity, upcoming availabilities or other opportunities.
What amenities are available at Nine2Five Nine2Five Bellevue?
Here, you will find some of the most appreciated coworking space amenities in the city, such as Receptionist/Secretarial services, High-speed wifi and Parking. What sets Nine2Five Nine2Five Bellevue apart from most of the local coworking spaces is Lounge area. It is important to know what amenities are a must for you to be productive, as well as which amenities would be a "nice to have access to," so that you can also be comfortable during your work time. Check the listing page for details on what this coworking space offers in terms of practical work needs, workspace types, services, and perks. For any additional information on amenities or regarding aspects like noise level, dress code, and community characteristics, contact the coworking community for more details, to book a test day membership, or set up a visit.
Is Nine2Five Nine2Five Bellevue located in a good area?
Nine2Five Nine2Five Bellevue is located at 2265 116th Avenue Northeast in the Wilburton neighborhood of Seattle, in zip code 98004. The location description details on this page will give you an idea of what essential amenities you can find nearby, as well as how the location is rated in terms of walkability, bike-friendly infrastructure, or public transit. See how close you can find the nearest public transportation stop, whether there are parking facilities in the area, restaurants or other dining establishments, as well as hotels, motels, or other accommodation. If you are a working parent looking for coworking space with convenient access to childcare, you can also find more information on whether there are options in the area, as well as how far or near they are located.

If you are driving here, you should know the property does have parking as a common area amenity. The area also has 5 parking option(s) and 7 fuel station(s) within 1 mile of this location. Other amenities within 1 mile of this location include 3 childcare options(s), 10 educational institutions, 10 restaurants or other dining establishment(s), 4 hotels, motels, or other accommodation.
Nine2Five
Faith McDavid
(425) 641-4800