Ensuring your employees can communicate easily is vital for any business, but working from home can make this challenging. Whether it's differences in time zones, poor internet connections or a lack of experience with online platforms, a variety of challenges can occur. Fortunately, there are a few simple ways to overcome them:
1. Practice New Tools
One major challenge of online communication is being unfamiliar with the tools required. While many of your employees may be somewhat familiar with video conferencing solutions, they might not be using them to their full potential.
For example, basic video conferencing etiquette like instructing employees to mute the line when they're not speaking can make calls much simpler. Likewise, more specific skills — such as sharing screens — can make it easier for people to explain their point or question. Additionally, don't expect everyone to be at the same level of familiarity with these tools initially, and provide training or resources where possible. It's a small thing, but it will make a big difference.
2. Keep a Schedule, But Be Flexible
Not everyone can work at the same time. But, having a regular schedule can help avoid any problems that might otherwise occur. Specifically, if your colleagues know when you're available, they can prioritize any urgent requests during those hours. Similarly, they also won't become frustrated at a lack of response outside of those times.
Scheduling in this way is particularly helpful for employees with diverse responsibilities. For example, some employees interact with contacts across multiple time zones or have other commitments outside of work. Therefore, being flexible will maintain high employee morale — as long as people are clear about when they're available.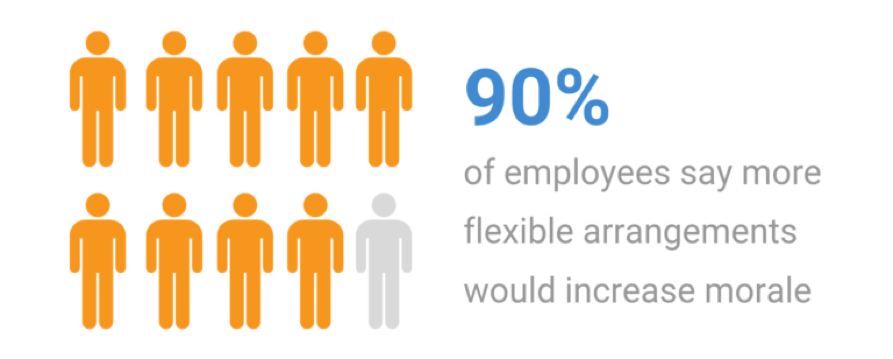 3. One Size Doesn't Fit All
Naturally, people have different preferences regarding communication. Some flourish in a video call, while others prefer text-based communication. And, we all know those team members who do everything by email or instant messaging. So, to get the best out of your employees, determine their preferences and strengths and work with them.
For example, video calls can be stressful for many people and the lack of body language can be challenging. At the same time, others may struggle to interpret tone over email and, as such, may prefer the ease of a phone call.
Consequently, working with people — and not against them — is the best way to foster good communication. What's more, being considerate in this way will be particularly appreciated during the present crisis, when maintaining good mental health is especially difficult.
4. Address Issues Early
Don't let small problems develop into larger ones. For instance, figure out how to improve call quality before that all-staff meeting. Or, resolve a minor misunderstanding between two individuals before it becomes a team problem. There are enough challenges with online communication as it is. Make sure you don't add to them!
5. Assume the Best
It's easy to misinterpret tone through text — especially if you're stressed or unfamiliar with the person sending the message. However, assuming the best of people can help make communication easier.
If someone sends an email that could be taken two ways — one positive and one negative — try to err on the side of positive. Being generous in your approach can help reduce unnecessary conflict.
6. Expect New Challenges
Expect the unexpected and understand that there will always be new challenges. For example, some people may have been using VoIP at home for years, while others are just now setting it up. Similarly, people's phone lines are bound to drop in meetings and their internet might go down for a couple of days.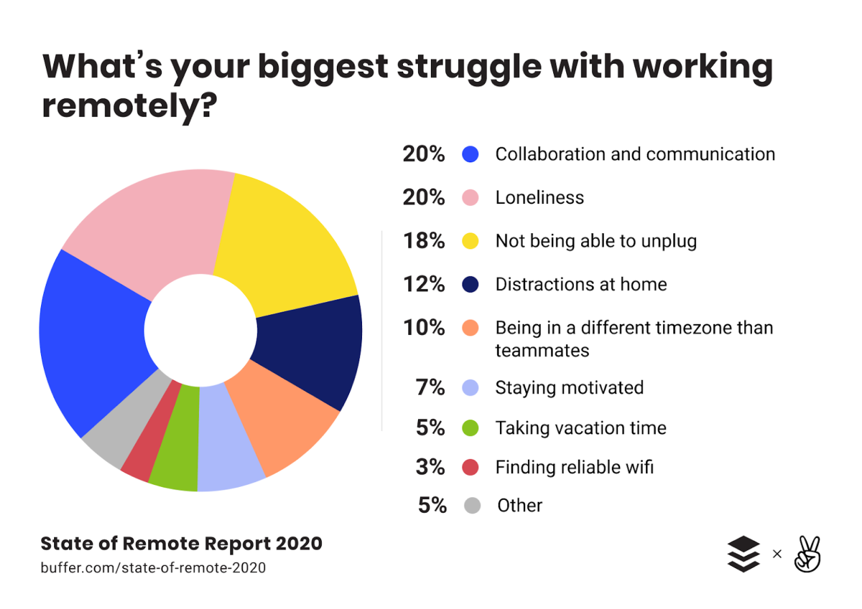 At the same time, coworkers might have children who are now at home, too, or be working in a small apartment with roommates. Being considerate of these challenges will allow your employees to tell you what they need and help them do their best work.
7. Check in Regularly
Regularly checking in on your colleagues is essential. In particular, if you're managing remote workers, scheduling time for one-on-ones is a good way to confirm that they're thriving in their new online workplace. These calls also give you a chance to work out some solutions if they're not.
If you're not managing a team, checking in with your colleagues is still worthwhile — especially if you're working on a project together. Strong collaboration is a recipe for success across industries and organizations.
8. Make Time for Conversation
Your communication doesn't have to be all focused on work, though. Talking about non-work topics helps teams bond and ensures that employees feel valued for more than just their output. This is even more important in stressful times like the pandemic.
As an example, a bit of virtual office gossip can help reduce friction and prevent accidental conflicts. Consider allowing time at the start of a meeting for a bit of a catch-up or check-in via instant messaging. However you do it, just make sure non-work conversation is allowed and, better yet, encouraged.
About the author: Sam O'Brien, of RingCentral UK
Sam O'Brien is the senior website optimisation and user experience manager for EMEA at RingCentral, a global UCaaS systems and VoIP Phone System provider. Sam has a passion for innovation and loves exploring ways to collaborate more with dispersed teams. He has written for websites such as BambooHR and Novatech. Connect with him on LinkedIn.
Stay Flexible! Find a Coworking Space Near You