When the COVID-19 pandemic hit last year, it was difficult to imagine what the future of office design might look like. Now, as companies begin to slowly open their office spaces to their employees, we wondered what changes had been made to accommodate social distancing and safe collaborative work. And, most important, how will office spaces be designed in the future?
To find out, CommercialCafe asked five commercial interior design experts for their thoughts on:
The evolution of office design in the last 50 years
Ideas to help us better plan for the future
Office spaces of the future
Tips to keep in mind when designing a post-pandemic office
Read the full interview to learn more.
Meet our Experts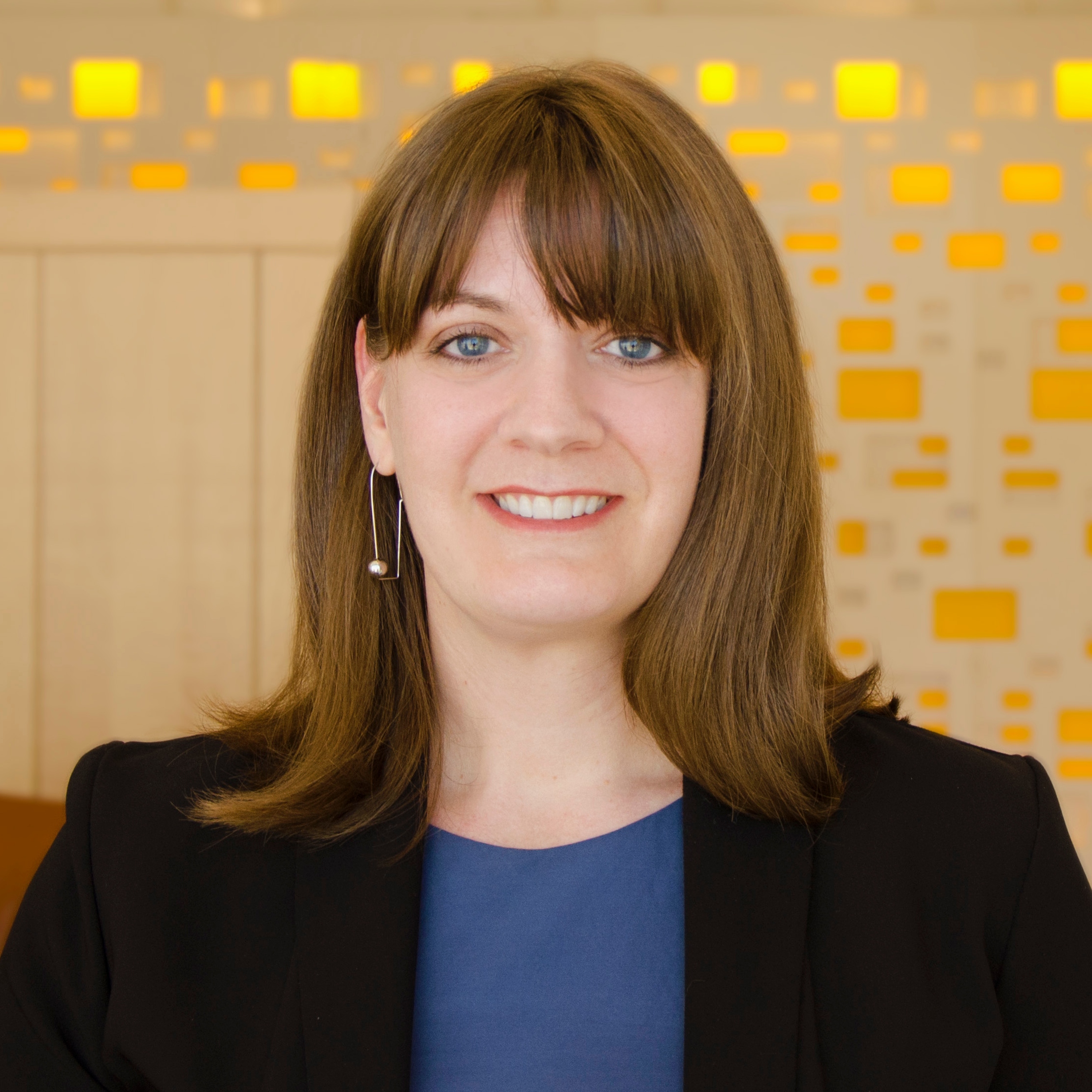 Amy Collins
Principal at PDR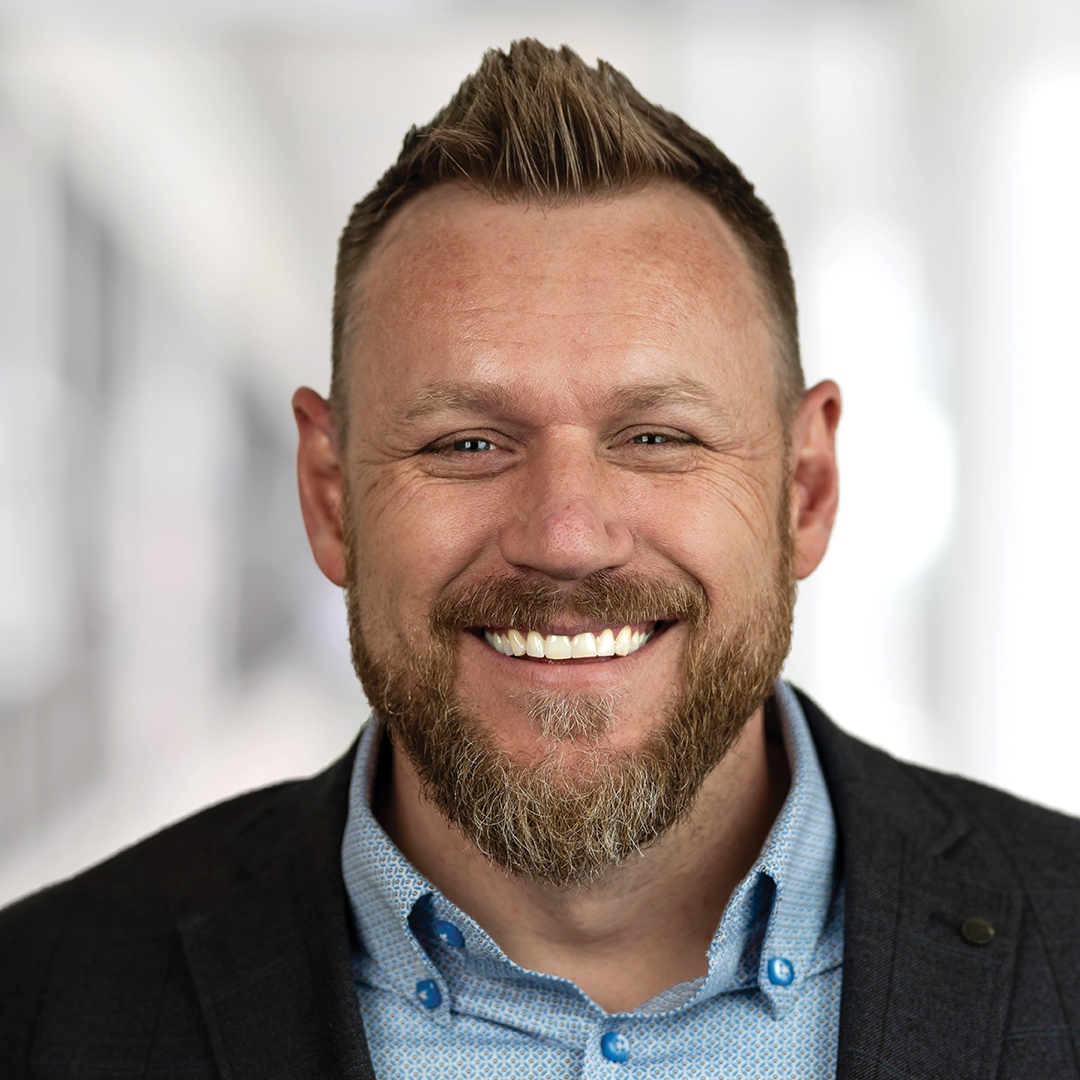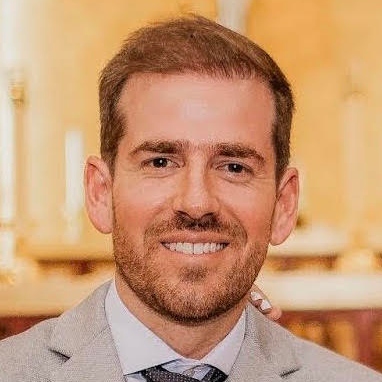 Diego Pastor Gomez
Principal at Mobiliti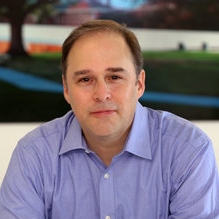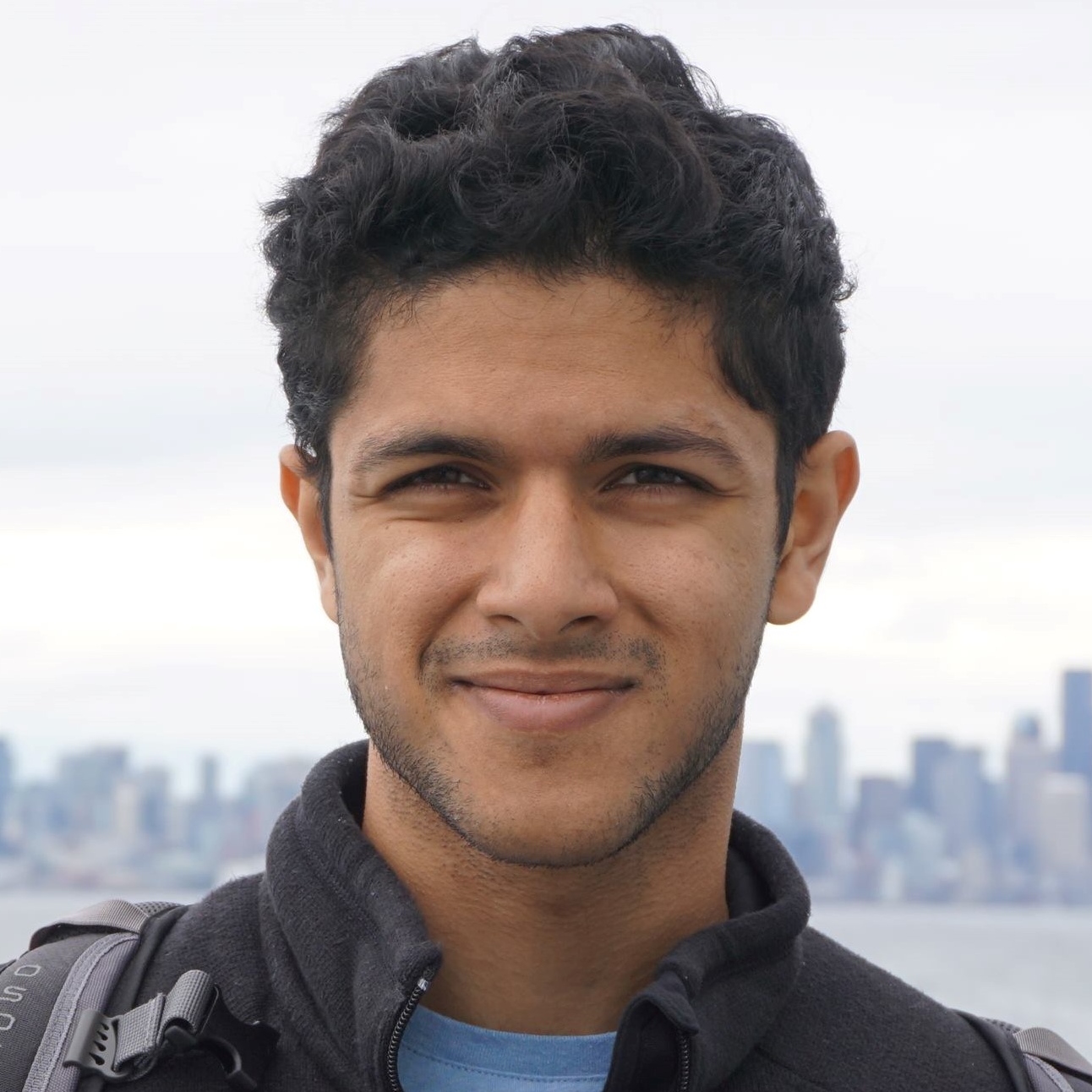 Sib Mahapatra
Co-founder of Branch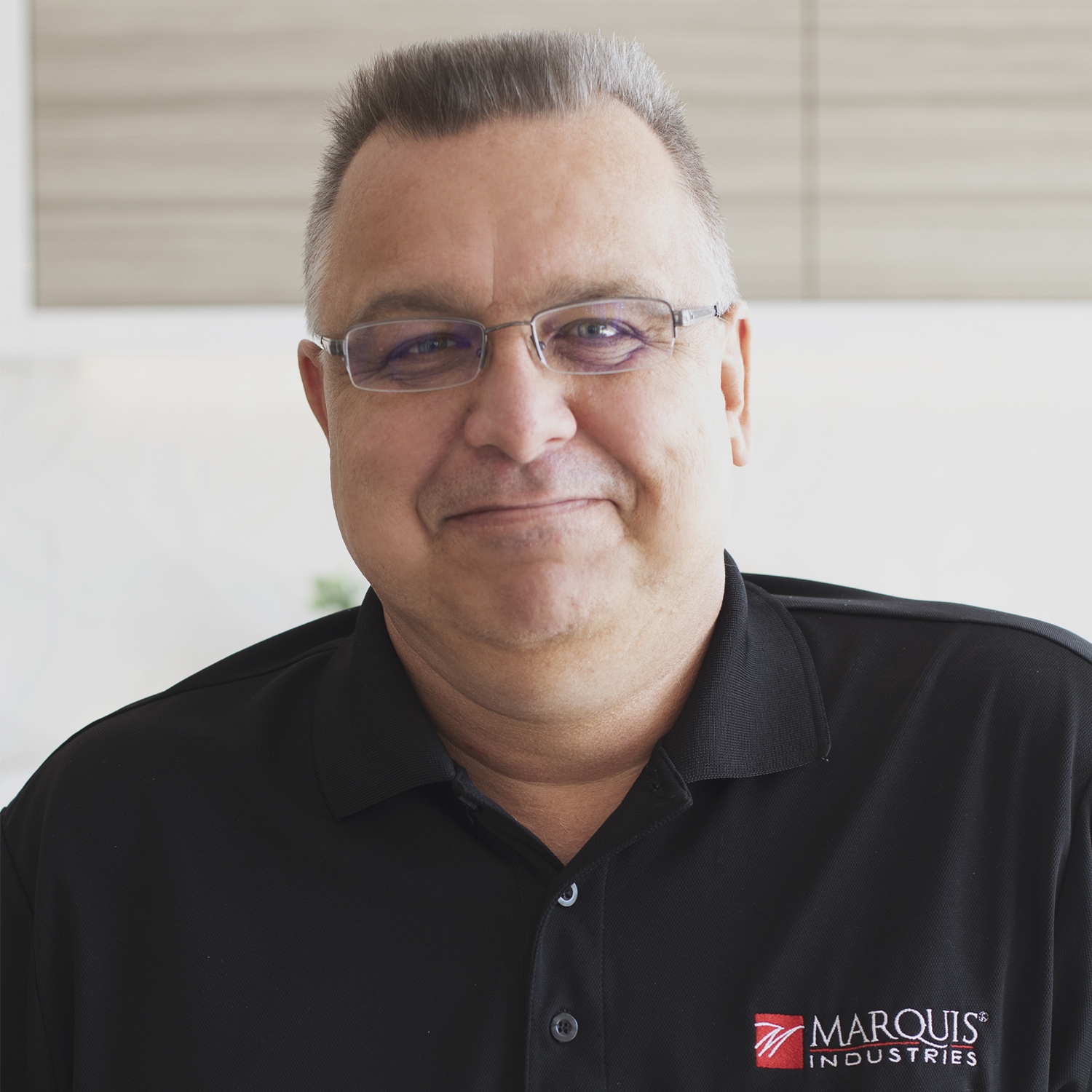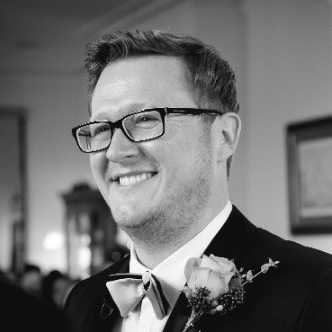 How has office design changed in the last 50 years? Will the future be much different?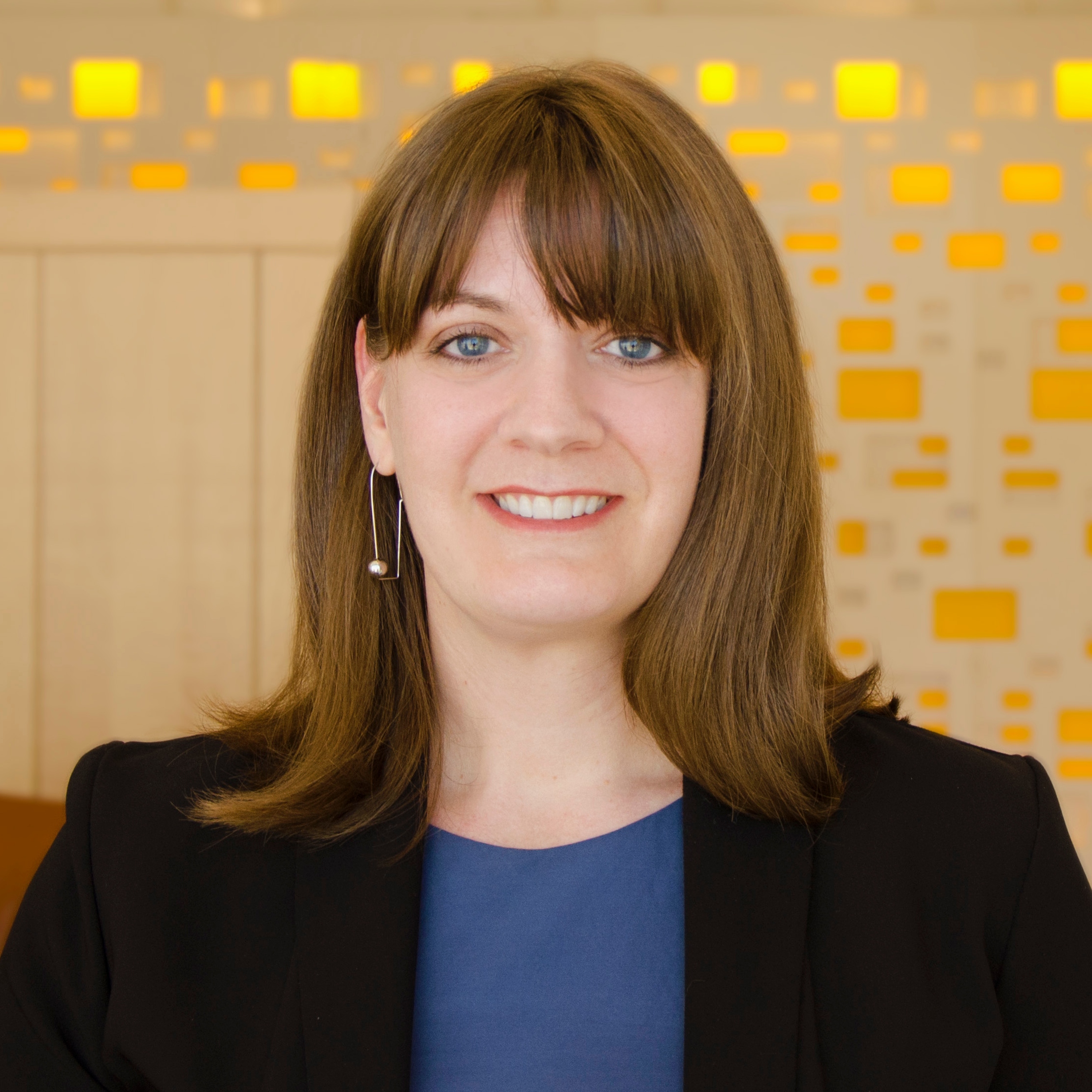 Amy Collins
"Looking at the past five decades, the office has come a long way. We saw the rise of the cubicle in the 1970s with busy, densely packed floor plates. The 1980s delivered a new, sleek and modern corporate culture, along with the introduction of the desktop PC. A big shift was seen in the 1990s, when workplace culture became more diverse with more women joining the business world. This was also the time of the Information Age, where people were connecting more than ever through the use of technology. By the 2000s, laptops quickly became commonplace, allowing offices to become more relaxed, multi-functional and collaborative. In the 2010s, we saw a rise in work-from-home policies and an overall shift in focus toward employee wellbeing. Offices became a place — a destination — where design was more human-centric. Lines were blurred between live/work/learn and play. Then, as we all know, 2020 brought the global COVID pandemic, driving the majority of the office workforce to their individual homes. As the pandemic slows and we return to the office, organizations must decide what their new purpose for workplace is. Depending on where they fall on the spectrum of change, the office could look very different, indeed."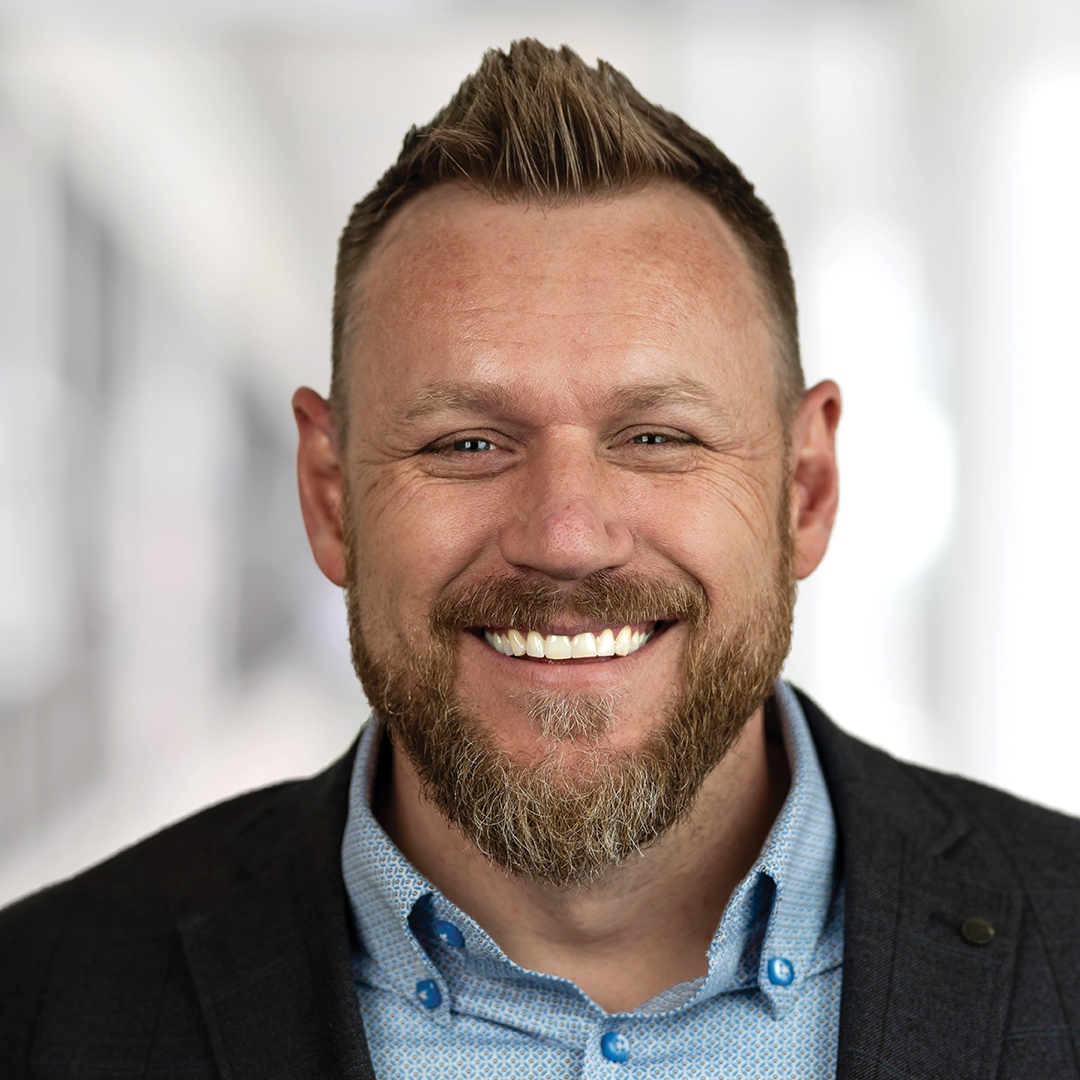 Robert Ewert
"The office has changed drastically over the last 50 years, often with the pendulum swinging all the way to one side, then swinging back the opposite direction several years later. We have seen this with the shift from open office to private offices and downtown/urban offices to outer-rim, suburban offices. Right now, we are within one of those pendulum swings with the result not yet clearly seen. What we do know, though, is the paradigm shift of work-from-home versus work-from-the-office is in a state of flux, with 'work from anywhere' no longer being an aspiration of what we could do someday. It is a current reality. To that end, as communication technology improves and residential design adjusts to accommodate more effective work-from-home environments, we expect the number of people working from home to grow."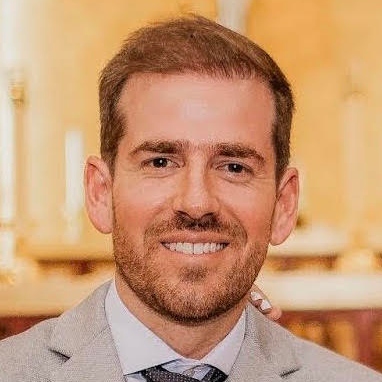 Diego Pastor Gomez
"Office design has changed drastically over the last few decades. Its original purpose was purely functional and for productivity. But now, it has shifted to prioritize engagement among employees, their happiness and comfort. This is why we're seeing a bigger focus on ergonomics, collaboration and creativity — especially in the form of coworking, open-plan office spaces."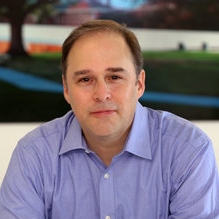 Marc Gordon
"By the mid-20th century, offices began to move from long rows of desks to grouped layouts that allowed for more interaction. But with the subsequent rise of modular furniture systems, desktop computers and online communications, physical staff interactions dwindled. Some companies adopted a campus-like approach, including casual areas for socializing, which was followed by designs that incorporated touchdown spaces, cubbies, hot desking, and hoteling to accommodate the part-time, in-office needs of remote workers.

The trend reduced real estate costs and still holds, with space devoted to a worker dropping about 350 square feet in the past 50 years, and still declining."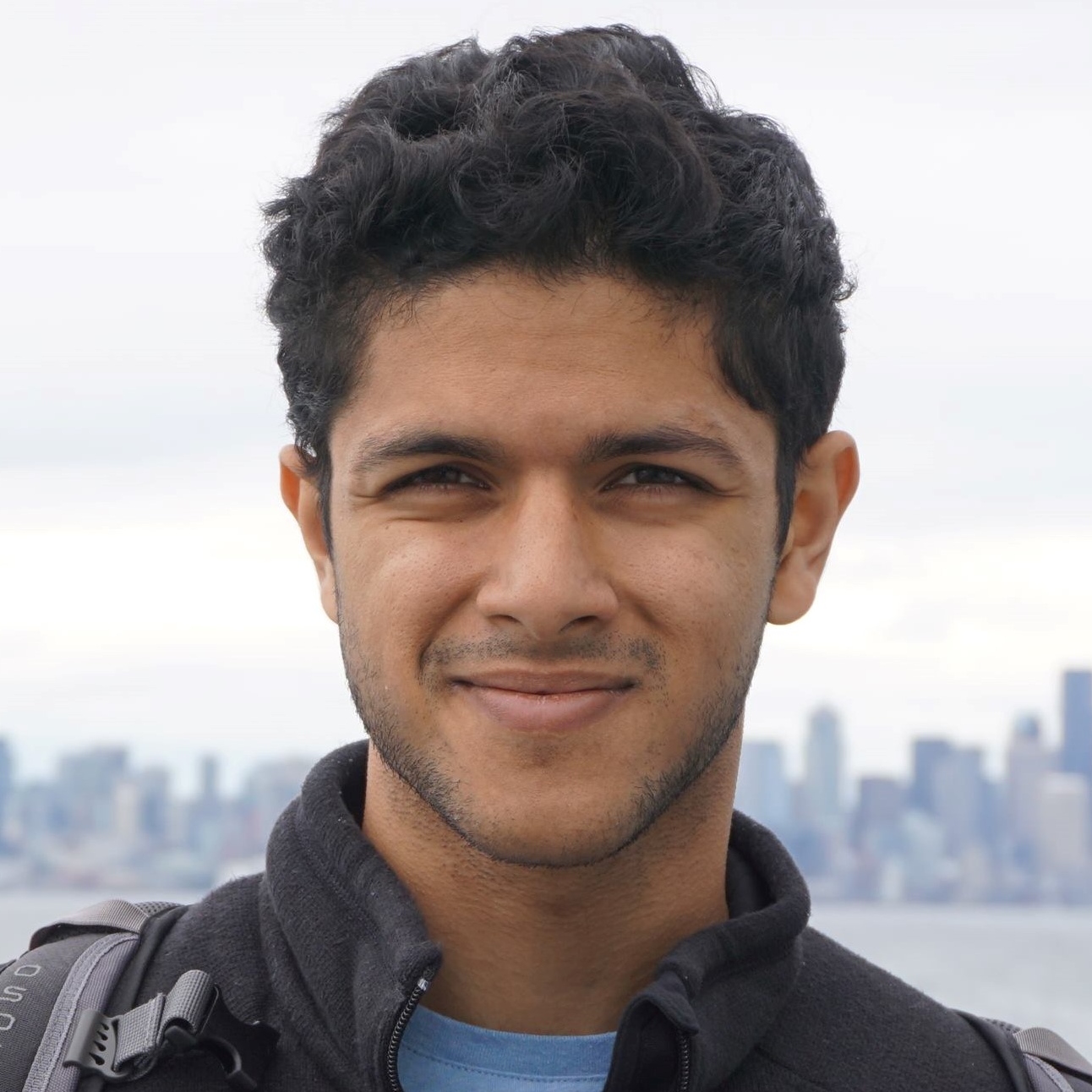 Sib Mahapatra
"Offices have changed enormously in the past 50 years, but the evolution of the purpose of the office may engender even more consequential changes over the next few years. In the past, we've transitioned from executive suites to cubicles to open plan offices, but the primary role of the office remained largely the same: create productive spaces for individual work.

As we come out of the pandemic, the resilience of hybrid and remote work means that the primary purpose of offices will adjust towards collaboration."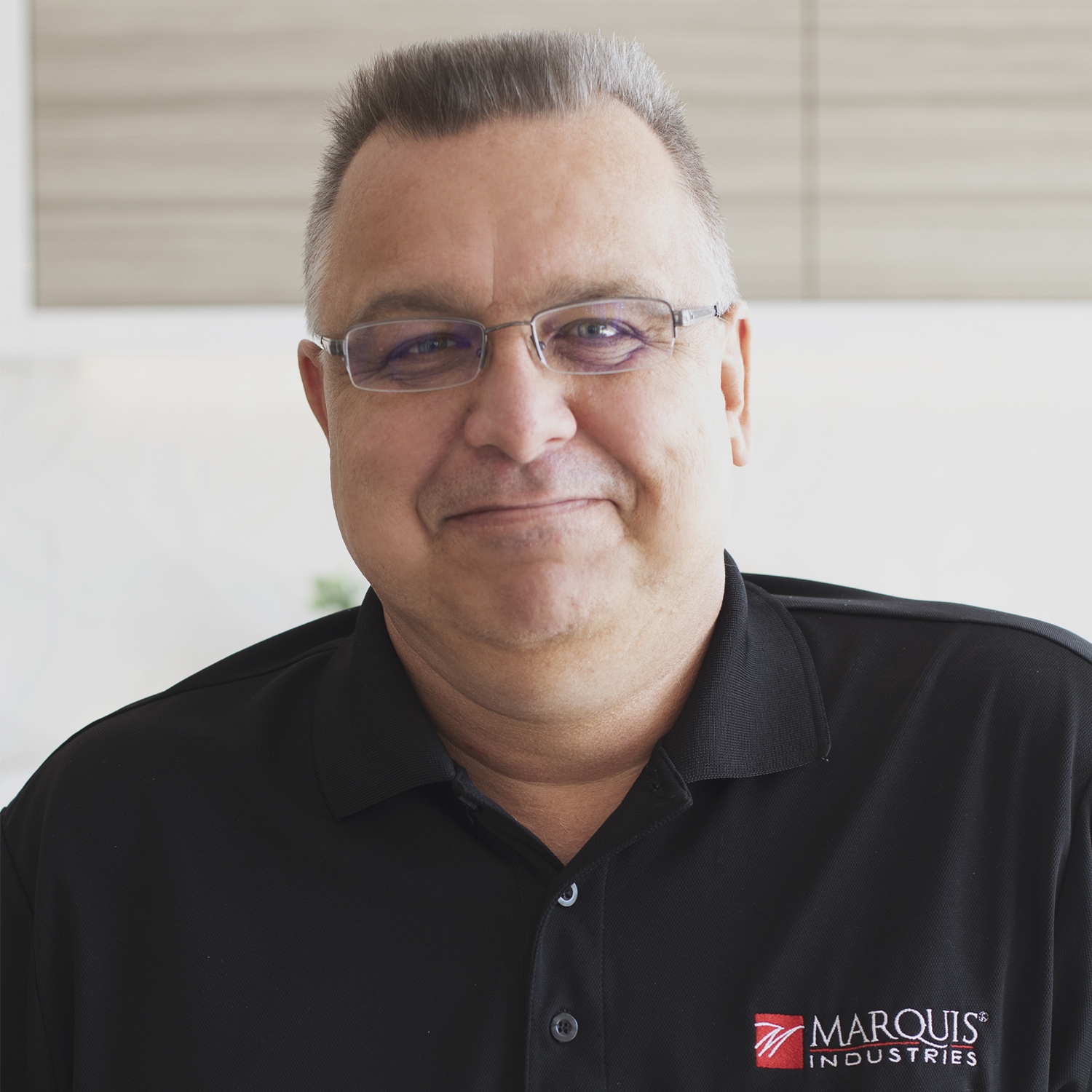 Sean Moore
"I have noticed the biggest difference in workstation styles and layout. It has shifted to more of an open-concept design with an easy flow of communication from all levels of employees. Less doors to increase communication between everyone. I have also noticed the increase of windows from architects, as that has proven to increase overall employee workplace satisfaction. I do see the future changing and increasing the above even more."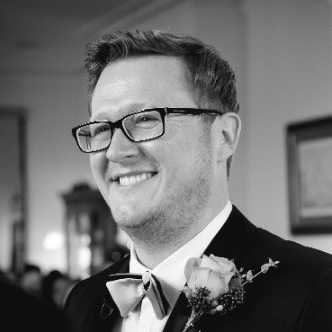 Richard Yeo
"I think that we can agree that office design 50 years ago had a very different feel and atmosphere to it than the workplaces of today. From the slides at Google's office to the sleep pod in the startups of Silicon Valley, the features that are sought after in today's workspaces are things that people of the past would have never dreamed of.

One of the most prominent things that have changed [are] the use of cubicles and the shift to hot desks. With this increase of remote working and the recent and rapid acceptance of its usefulness, we've seen a huge pivot to hotdesking. Hotdesking is a method of office operations that allows for a certain number of desks in the space. These are then shared by employees, visitors and the like. There are no specific desk allocations unless they're necessary, and so people can come and go and use any desk that they like at any point. This is also really useful from a commercial perspective because you have a smaller office space and fewer desks because not everyone in the business will be in the office at one time. So, you don't have to pay for a larger office and you won't have to purchase as much furniture.

Something that we've also seen a lot more of is the level of sustainability and environmental awareness. This is obviously fantastic because we need to protect and look after the world that we live in and so, by trying to be as sustainable as possible and lower the impact of your office on the world, you're helping to do just that. So, whether you're ensuring that your toilets have PIR-activated lighting so that they get switched off after someone leaves rather than being left on all day or you choose to purchase eco-friendly furniture, these are all things that will help. Fifty years ago, these kinds of things weren't even a mainstream consideration, and so no one really looked into trying to better the environment or lessen their impact on it. This is a very welcomed change over the past 50 years and something that we should be proud of, even if we do have a long path ahead of us.

I think that, in the next 50, we'll see a few things change and, hopefully, for the better. For example, I think that we'll see more of a shift toward employee wellness spaces across the board. With this, I mean that more and more people will be looking for an office that has a breakout space that allows for relaxation whenever an employee really needs it. This will obviously require a level of trust between employees and managers because there are those out there that would happily just relax all day rather than do some work. However, there will be those who can act responsibly and use it only when they really need to. The idea is that your employees will be more effective and work well because they can take time out of their day to take their mind off of something stressful. This is often the best time to find a solution for an issue because you're more likely to be thinking clearly.

Another thing that I'm really excited to see [is] the progression of technology. I love the idea of having wireless-charging laptops all over the office. This pairs very well with the idea that we can create wireless charger desks. With this, we'd see that the wireless chargers are built and integrated into the desk for seamless connectivity. This would aid in achieving a minimalist design, but also help employees who are hotdesking. It means that they don't have to pull a charger out of their bags — they could just place their laptop on the desk and get to work. Whether you'll be able to use this kind of setup to connect to a server or send documents easily is something that we're anticipating, but this kind of progression is something that we're looking forward to."
What are some examples in the last 10 years in office design that can help us better imagine and plan for what the future might hold?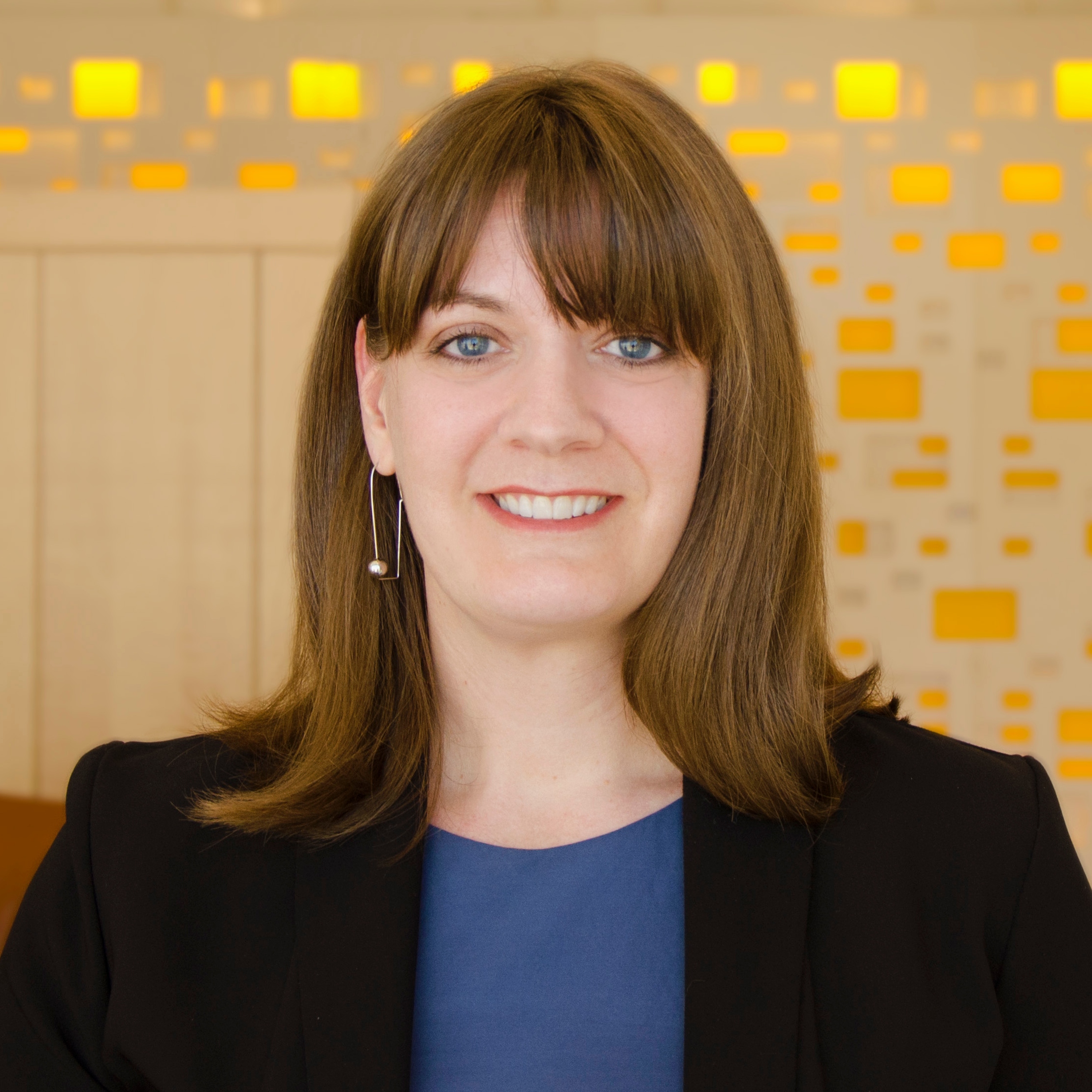 Amy Collins
"Over the last 10 years, more and more organizations have realized that workplace design can be a powerful strategic tool to shape their desired culture, drive up performance and save costs in real estate. A strategic workplace design creates an experience that influences behaviors to support the culture. A strategic workplace design acknowledges that no two people are alike. Giving people autonomy to choose from a variety of spaces — equipped with the right technological tools — to support the task at hand or simply their personal preference reduces the barriers that could prevent them from thriving. A strategic workplace design relies on data and research to fully understand an organization from the inside out. Providing the right mix of spaces for an organization will result in optimizing space utilization across the board, allowing an organization to shed square footage they don't truly need. In a post-pandemic world, where organizations are considering [adopting] a hybrid work model, these three factors will remain relevant. The physical workplace will play a key role in being a hub for community and culture. The workplace design will need to be compelling to draw people back to keep culture intact. The home office will become an extension to the ecosystem of space that employees have the autonomy to choose from daily. And, organizations just might discover that they need less space as their average daily occupancy reduces."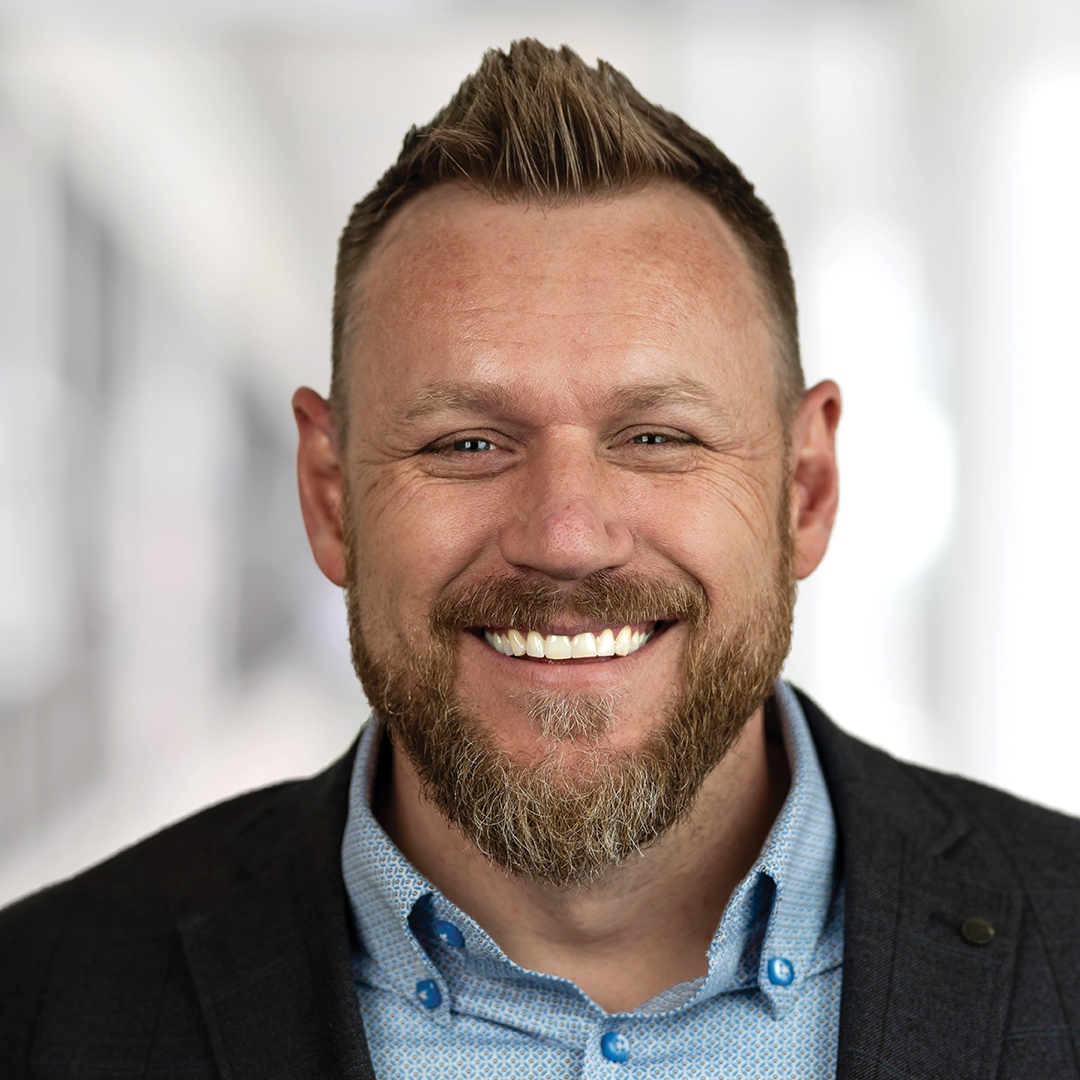 Robert Ewert
"We see the following themes being significant for how offices have been reimagined over the last five to 10 years — all of them being pertinent to today's post-pandemic office environment:
• The office wants to have more of a residential appeal, blending the comforts of home with the collaboration of work.
• Hospitality is an emerging thread we can start to pull between the office and the home, creating a more blended and flexible live/work environment.
• The growth in communication capabilities and wireless connectively has dramatically affected office design. Previously, employees were tethered to their desks by landline phones and desktop computers. Now, in the age of laptops, tablets and mobile phones — along with apps like Teams and Skype — the work-from-anywhere ethos has taken over and we expect advancements in these areas to continue."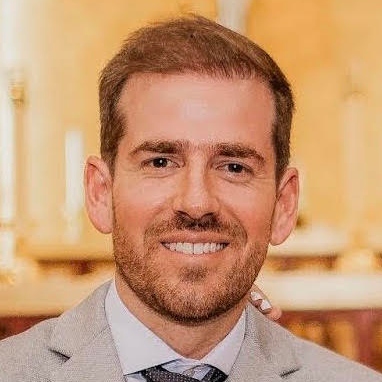 Diego Pastor Gomez
"Office spaces have changed from being places of work to places of freedom and creativity. They are now more focused on meeting worker needs. Technology also has a huge part to play in how offices are designed. Offices are making use of available space for maximum freedom of movement, as well as the creation of a multifunctional work environment that ensures employees are happy in their workspace. As more and more statistics come to the fore about the damage sitting at a desk does to one's body, many offices are adopting things like standing work desks and ergonomic chairs."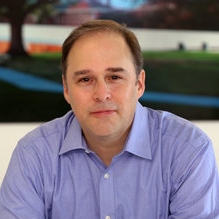 Marc Gordon
"As advances in technology and communications grow, workers are becoming more mobile, with many people now working from home and other remote locations. The popularity of open environments for meetings and benching systems have since been amended by a variety of work spaces that allow for privacy, collaboration and socializing. "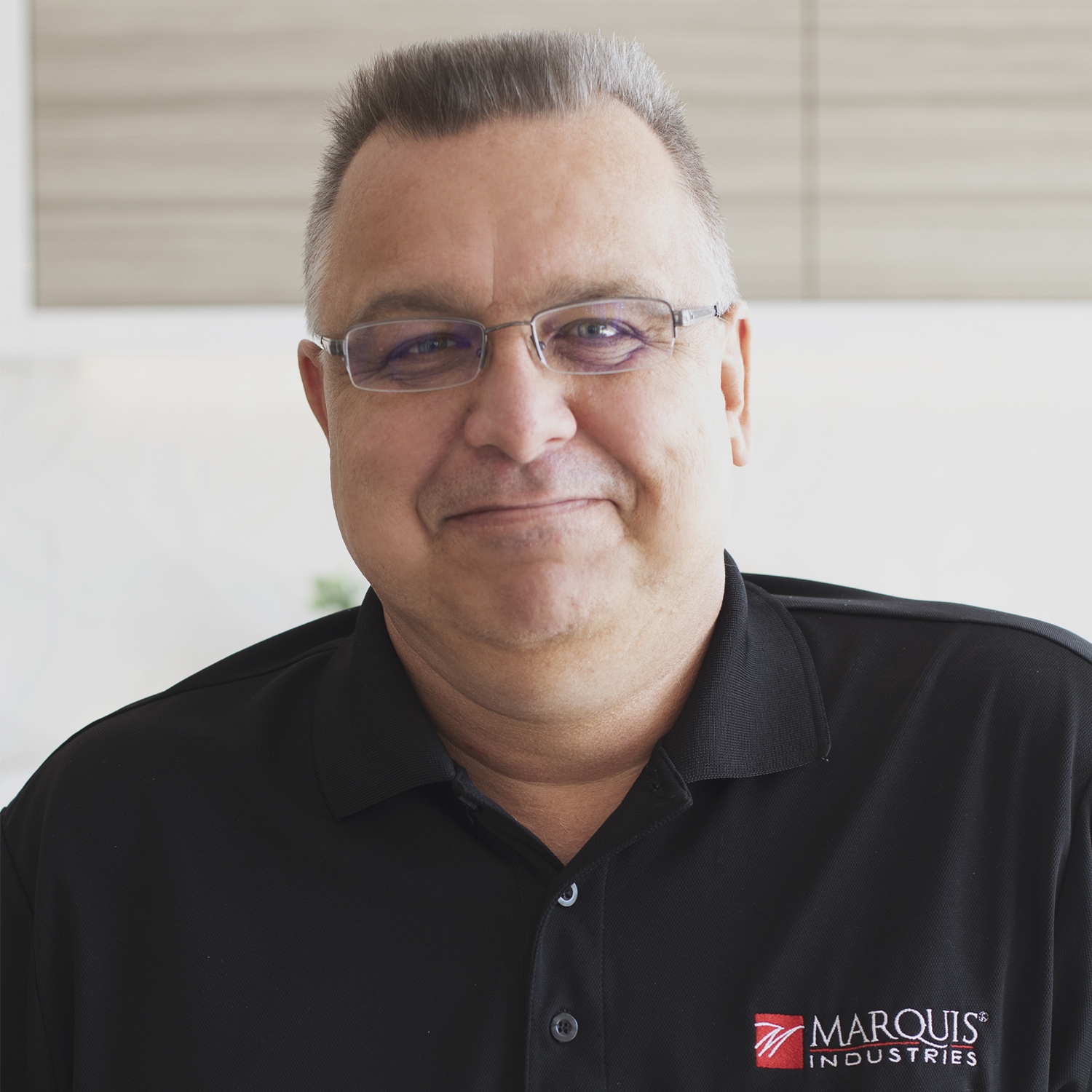 Sean Moore
"Over the past 10 years, technology has increased immensely. This means more access to better materials that will last longer and also allows for more customization of office spaces. Options are limitless at this point! It would just be a matter of finding a cabinetry company that can do that for you."
What should be kept in mind when designing a post-pandemic office?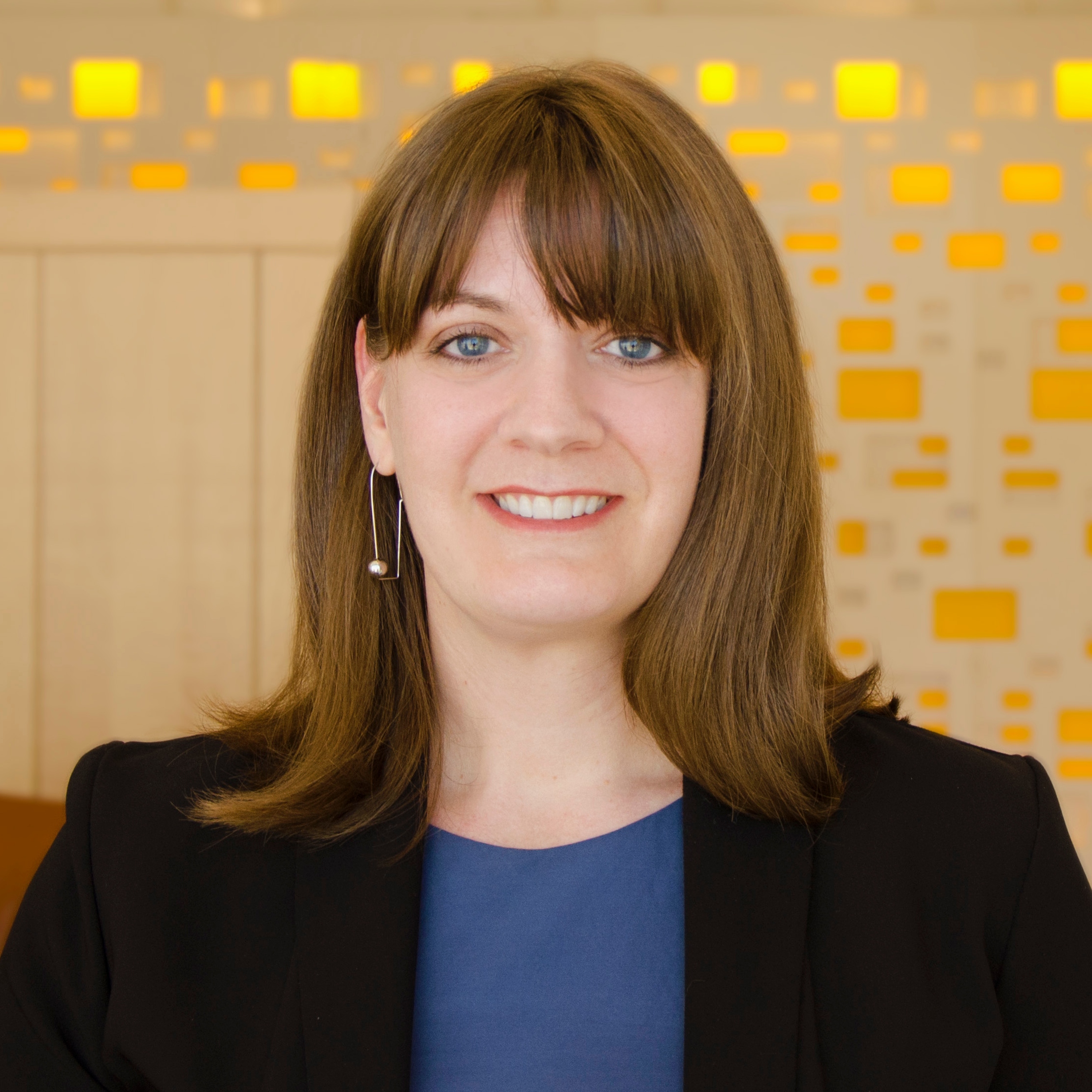 Amy Collins
"Organizations should embrace 'we the people' and allow teams to make their own playbook for using the workplace in ways that best support the way they work together. A people-first approach to office design — while going against old rules — truly allows workers to be creative. Employees are empowered to work in the most productive ways possible and all the spaces — the architecture, the building systems, the furniture and the technology — work in harmony to allow wide choice and flexibility in how and where work gets done. After months away from the office, employees will want a workplace that offers a community hub that can't be replicated when working from home."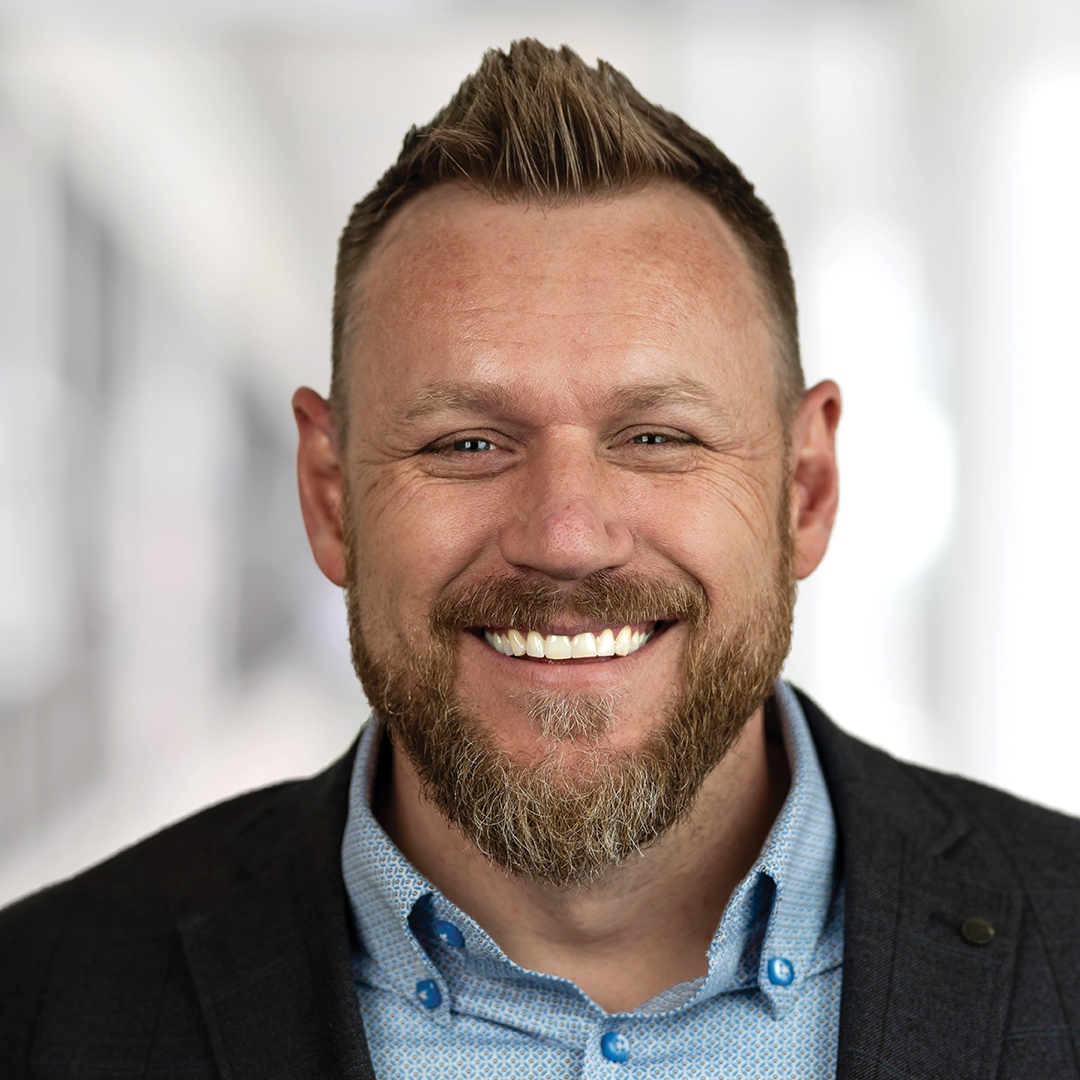 Robert Ewert
"Besides the function of the office, there is the design and the experience we create. Even as people have become comfortable working at home, many acknowledge that home offices and traditional offices aren't interchangeable.

The office of the future must allow for both technologically and socially connected environments — neither of which are optimal when working from home. What is optimal in this work-from-home era is the ability to move from one space to another based on where the day is taking you. We can replicate these diverse environments in the office by providing multiple options for private, communal and 'in-between' spaces to accommodate different styles of work.

Safety is top of mind when considering the design of the post-pandemic office. Namely, creating an office environment that limits the spread of illness through materiality and effective space planning; integrating cleanliness measures that align with the culture and goals of our clients; and working with engineering experts to develop HVAC design strategies for cleaner air quality."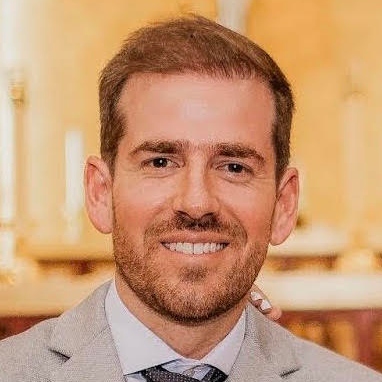 Diego Pastor Gomez
"Since many people may have become familiar with working from home and CEOs have noticed the increased productivity that came with this change, offices may turn into hybrid spaces. They'll cut back on unnecessary space since it may become optional to come into the office every day and far more efficient. However, quality office furniture is still important and the design still needs to encourage collaboration."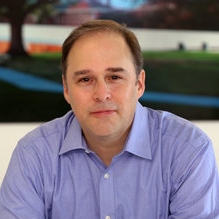 Marc Gordon
"Flexibility is a must for today's changing workplace to accommodate different styles of working. Informal communal spaces, focused work areas, and collaborative meeting areas give workers options for productivity, privacy and interactions. Considerations to sustainable design and wellness initiatives also are important."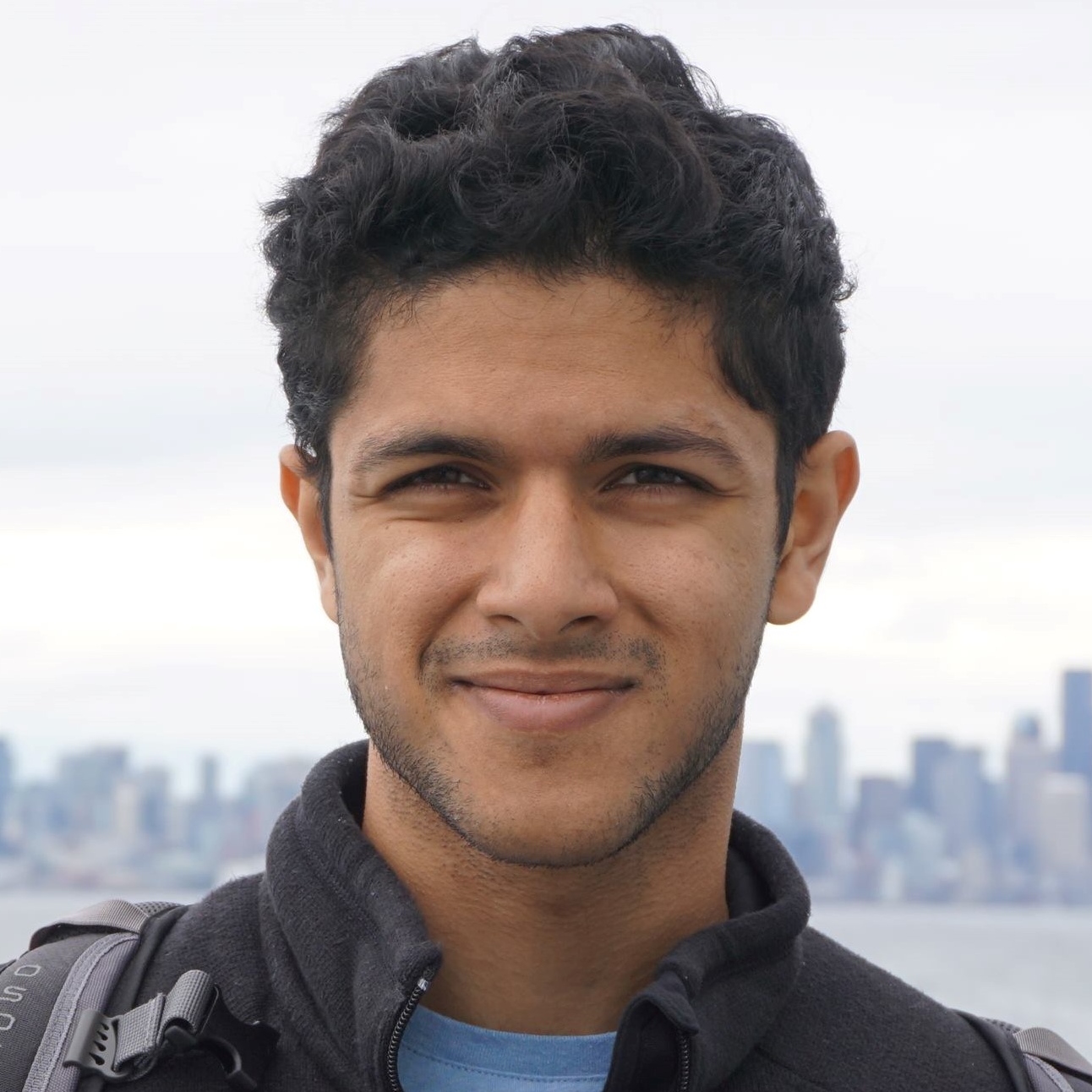 Sib Mahapatra
"Offices became much more casual in the past decade! This development was largely catalyzed by the preference of TAMI (tech, advertising, media and information) companies for open floor plans that created greater workplace density and left room for lounge areas and amenity spaces. Post-pandemic, we're headed even further in this direction — the office of the near future will foreground collaborative and flexible spaces, while offering workstations with more privacy than the open floor plans of the last decade."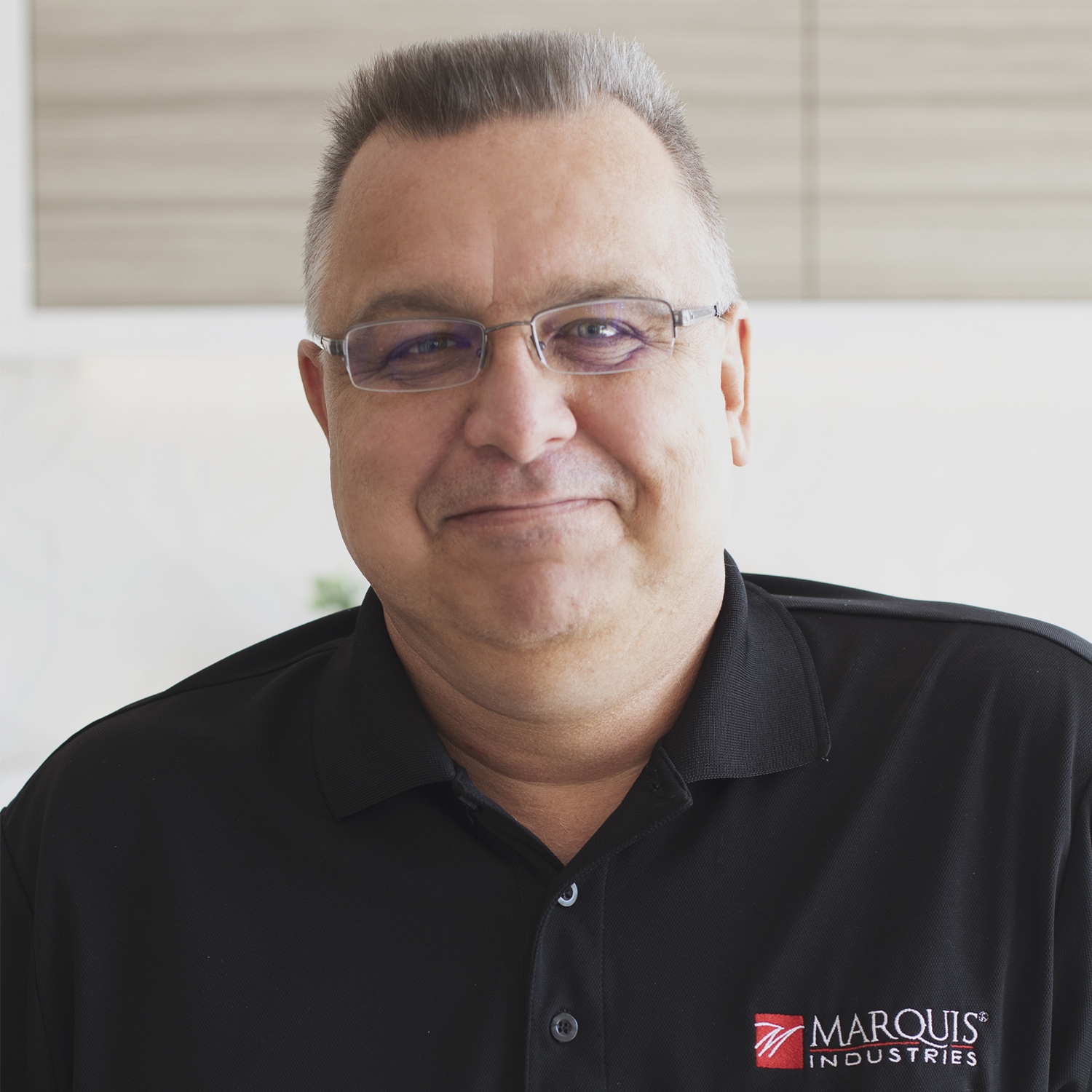 Sean Moore
"This is similar to what I stated about the open floor plan and increased number of windows. The ability to be able to open your windows and get fresh, free-flowing air throughout the office has many benefits. Increasing the number of fresh plants will also help, too. Having lots of durable, solid surfaces that are easy to clean is now more important than ever. By having an open floor plan, this decreases the amount of solid surfaces that are needed that bacteria can cling to."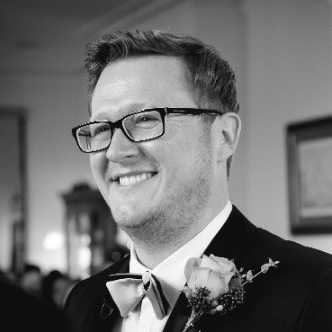 Richard Yeo
"I think that one of the biggest considerations is that not everyone is going to be happy to be back in the office. Some people will still be worried about the potential dangers of interacting with colleagues in person or sharing the office with them. With that in mind, I think that it's important to do what you can to design with this in mind — whether that means that you should distance desks from one another [or] incorporate a one-way route through the office for everyone to use.

I also think that flexibility and agile working is going to be something that more and more businesses try to adapt as time goes on and should be focusing on now. The pandemic and having to work from home meant that a number of the largest companies in the world had been exposed for not having the infrastructure to pivot into a new way of working and become a flexible workplace. With that in mind, I think that many of these larger companies have designed their offices and infrastructure to become a much more flexible space that can stay agile during the hardest of times. In doing this, a split working model is likely to be the way forward to ensure that they're not wasting money on a huge office. Instead, they'll be looking for something smaller that can hold the right number of employees so that only those who need to be in the office will be."
In your opinion, what will the future office spaces look like?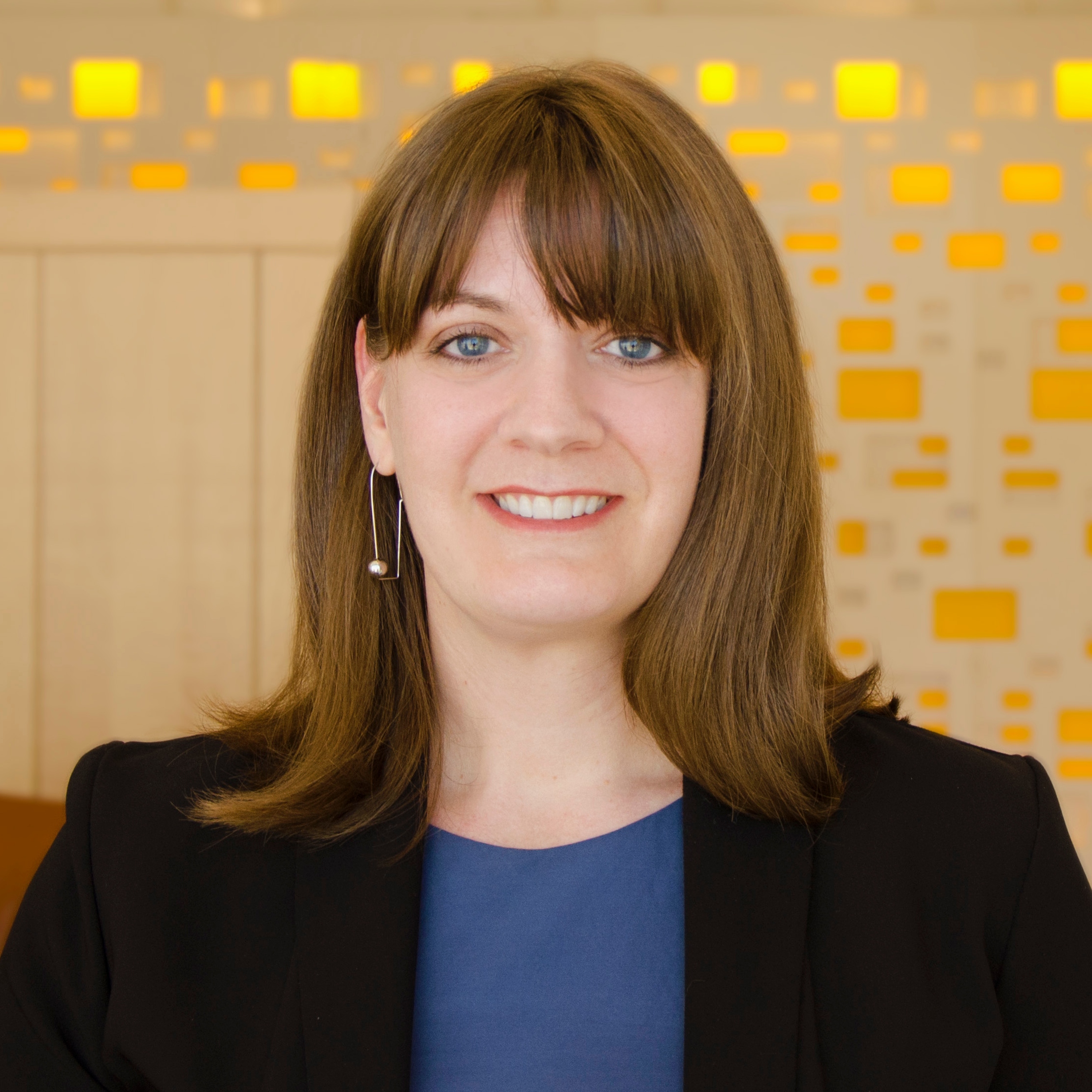 Amy Collins
"Companies will likely need less square footage. But, it is not simply about the amount of space, but more importantly, the kinds of spaces and the very intentions around the workplace. Desks can be moved together for teamwork, or panels can be arranged for greater visual privacy. Teams will decide on the level of openness or privacy, and the building systems are designed to allow that on-the-spot flexibility. Solo spaces can be shared on an as-needed basis, but the primary focus for workplaces is the amplification of the shared, collaborative experience. The new workplace will promote creativity and drive innovation to allow organizations to thrive and leap forward."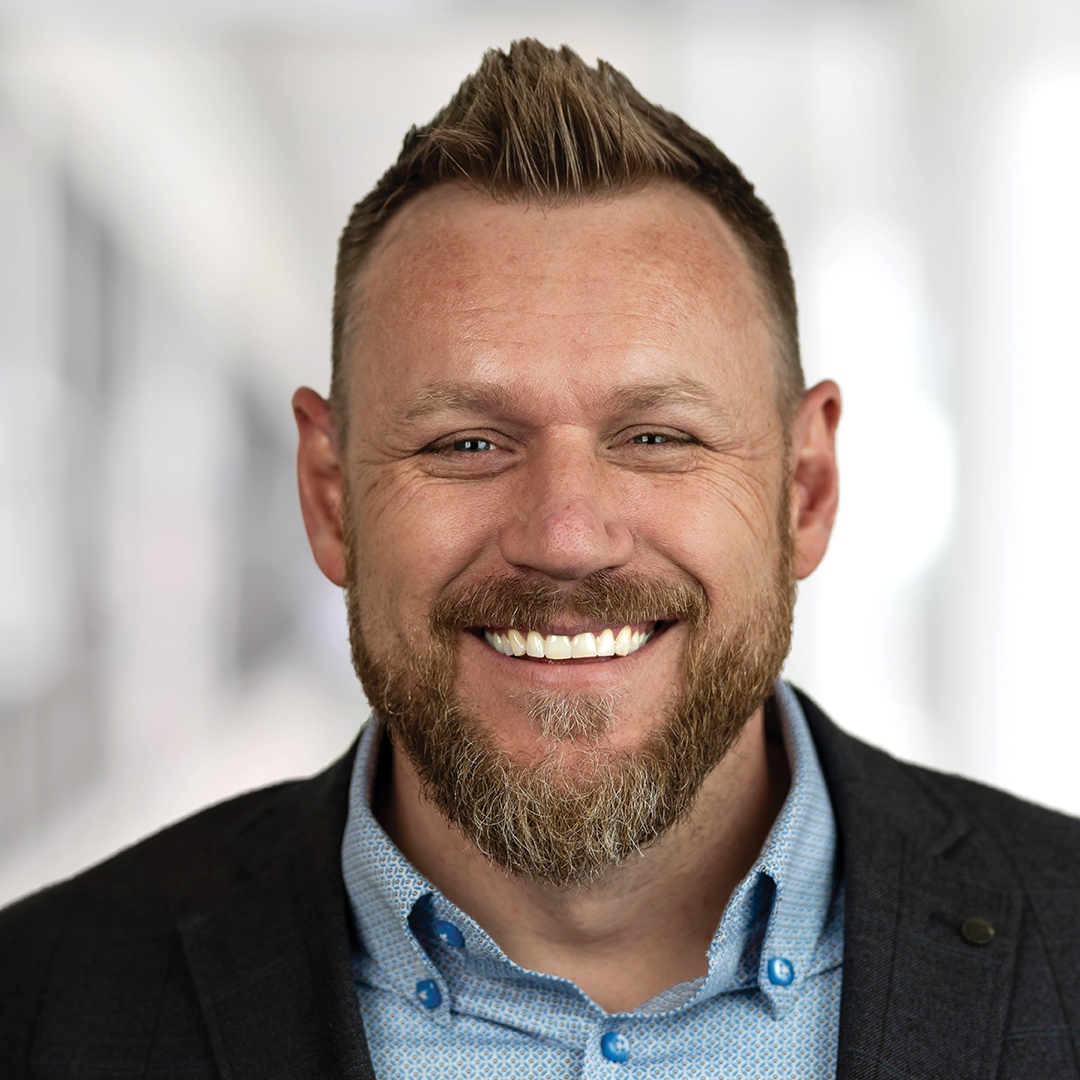 Robert Ewert
"COVID has accelerated our thinking about the future of the workplace. To best align with changes of space and behaviors, strike a new balance between remote versus in-person work and embed technology into all we do, we view the office of the future through the following four lenses: Choice, Wellness, Experience and Flexibility.

Choice:
• Having control over the office environment will allow employees to feel safer. And, when the workforce feels a deeper sense of security with choice, then we can begin to move forward and get back to focusing on in-person collaboration and fostering company culture.
• Offering more choices in the workplace gives employees the same sense of control they've enjoyed at home.
• Choice-centric environments support employee morale by allowing workers to choose the space that best aligns with their needs. These may include large conference rooms; individual phone booths or 'Zoom rooms'; open worktables; private huddle rooms; or simply space to relax and socialize with colleagues.

Wellness:
• We believe that creating a community of well-being and celebrating the spirit of self — physically and culturally — is integral to the future office.
• This shift in focus can be drawn out through fitness-focused accommodations, such as workout cubbies, showers, yoga studios, bike storage, dog parks, saunas, health/wellness studios and more.
• There will need to be value aligned with cost for these spaces — both for the immediate- and long-term.

Experience:
• We believe offices that provide the most opportunities for people to be together will attract and retain employees.
• We also need to create space that is flexible to us as individuals and provide open access to resources that we need to support our work.
• The antidote to the current office conundrum in a post-pandemic world might be the office 'neighborhood,' or a layout that looks to urban planning for inspiration. When you think about the office from an urban planning construct, you've got the main plaza space that's more communal and you've got smaller, more intimate spaces.

Flexibility:
• Flexibility is more about how a business behaves rather than the space it offers. The space that companies are offering is still very much focused on culture and collaboration, which were priorities before the pandemic.
• We believe there will be a return to the office as companies have learned of some major caveats of having entire teams and staff working from home exclusively — including lower employee satisfaction; retention issues; and a sense of being disconnected or disengaged from colleagues, as well as the company's mission and culture.
• By offering more freedom and flexibility while maintaining accountability, we can define new live/work boundaries within the corporate culture."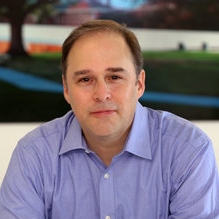 Marc Gordon
"It's likely that technology coupled with the need for social interaction will continue to influence office designs of the future."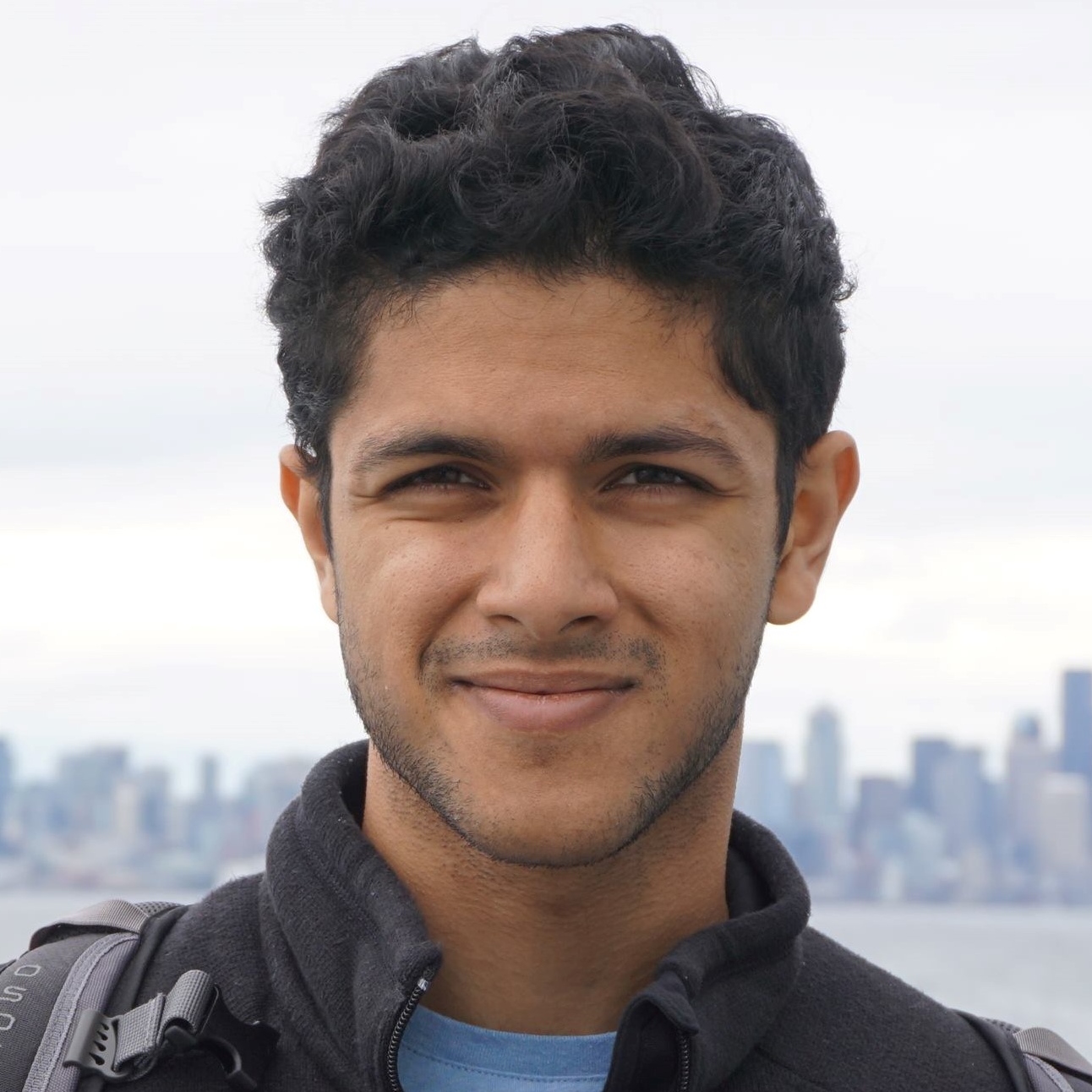 Sib Mahapatra
"The future office will need to feel like a college campus to thrive. Imagine an office with different "neighborhoods" to facilitate different work styles, from casual collaboration and brainstorming, to productive meetings, to focus areas when you need to buckle down and produce. More than ever, it will need to incorporate beautiful design, supportive furnishings and amenities to entice employees away from their comfortable homes."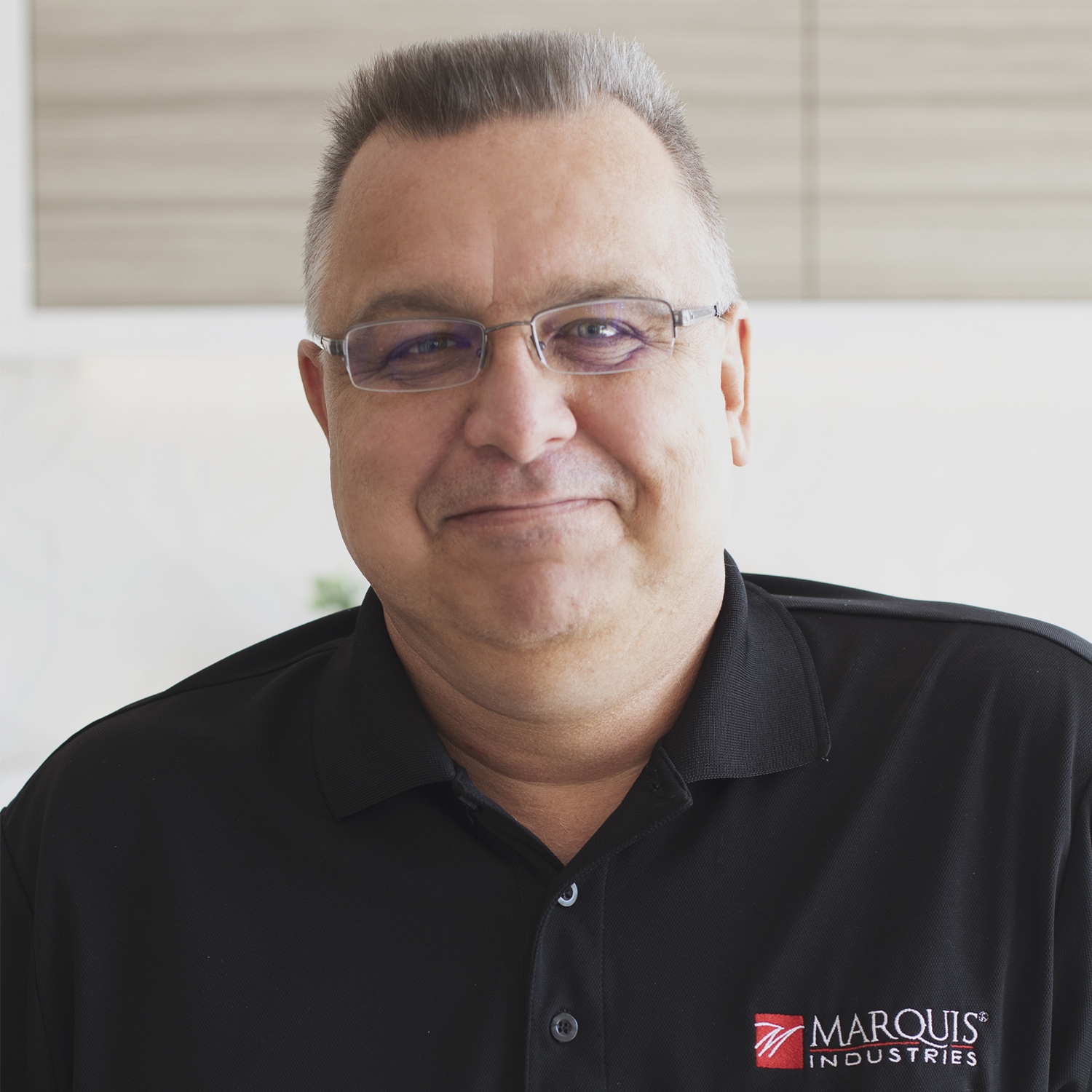 Sean Moore
"I believe that future office spaces will try to bring the outdoors in more. During the pandemic, many companies learned how to work remote. Due to the increase of remote jobs, those that don't have that luxury are going to miss having the freedoms they did during quarantine. By bringing more of the outdoors into the office, hopefully this will help the employees feel as though they are outside and not locked into a five-foot by five-foot cubicle with no windows."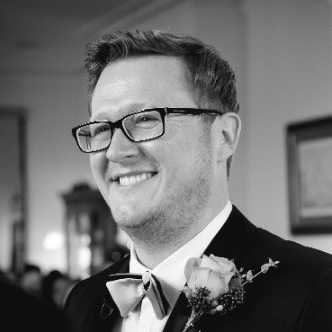 Richard Yeo
"I think that the future of office spaces will look a lot more integrated. I think that there will be fewer dependencies on wired goods and technology, and we'll become a wireless society in which very few things will need to be plugged in. This is a really exciting idea because it would open up a number of possibilities for design features and styles to become more prevalent"
Are there any other insights you'd like to share?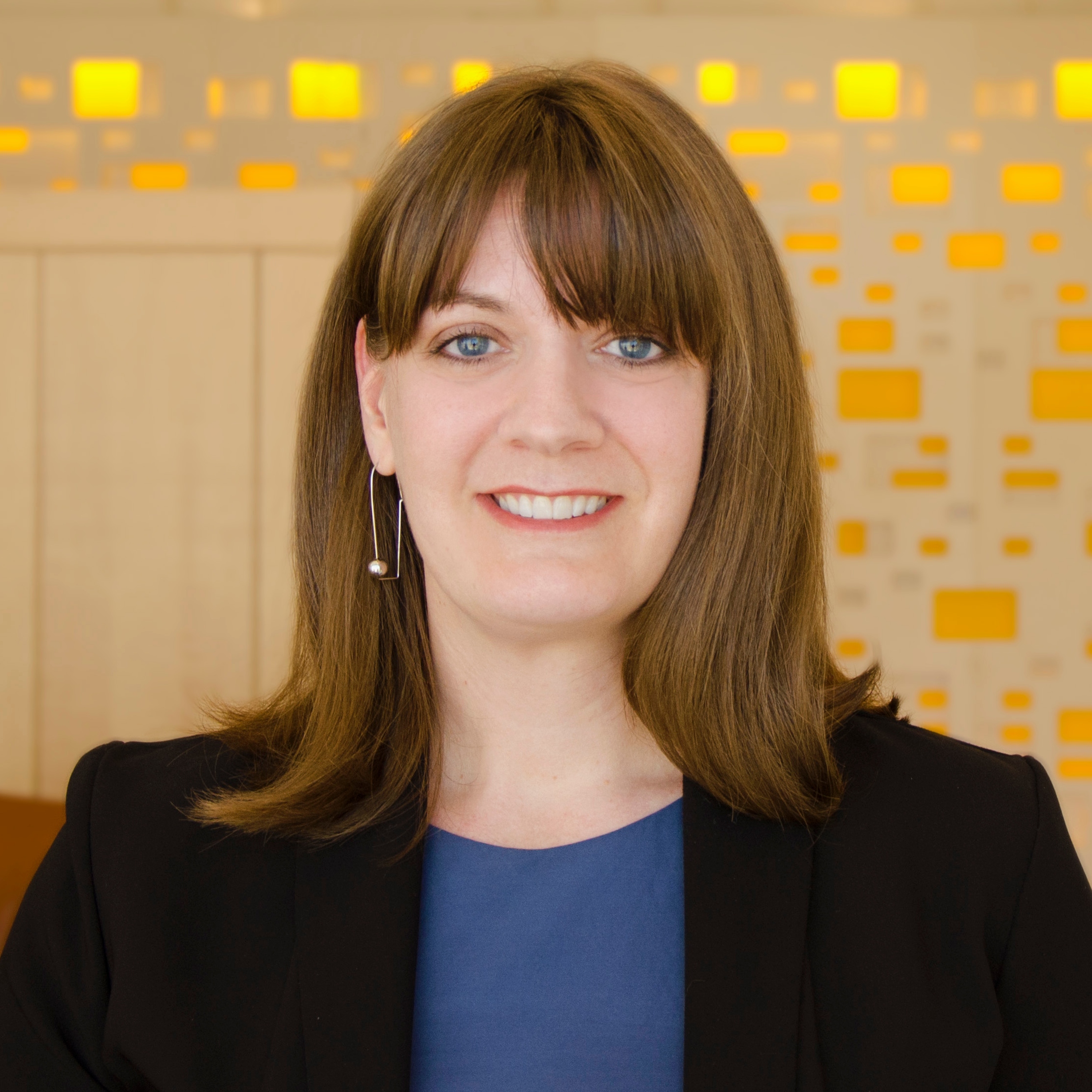 Amy Collins
"Now is the time to be optimistic about accelerating change and advancing good ideas. We're not just housing employees anymore — the effective workplace has truly become a tool that is fundamental to an organization's success and bottom line. Flexibility in both the design of the space, as well as the business and HR policies that support the use of the space, may need to be revisited often. As we return to the office, consider both the physical workplace changes, as well as the policy changes needed to make the return a success."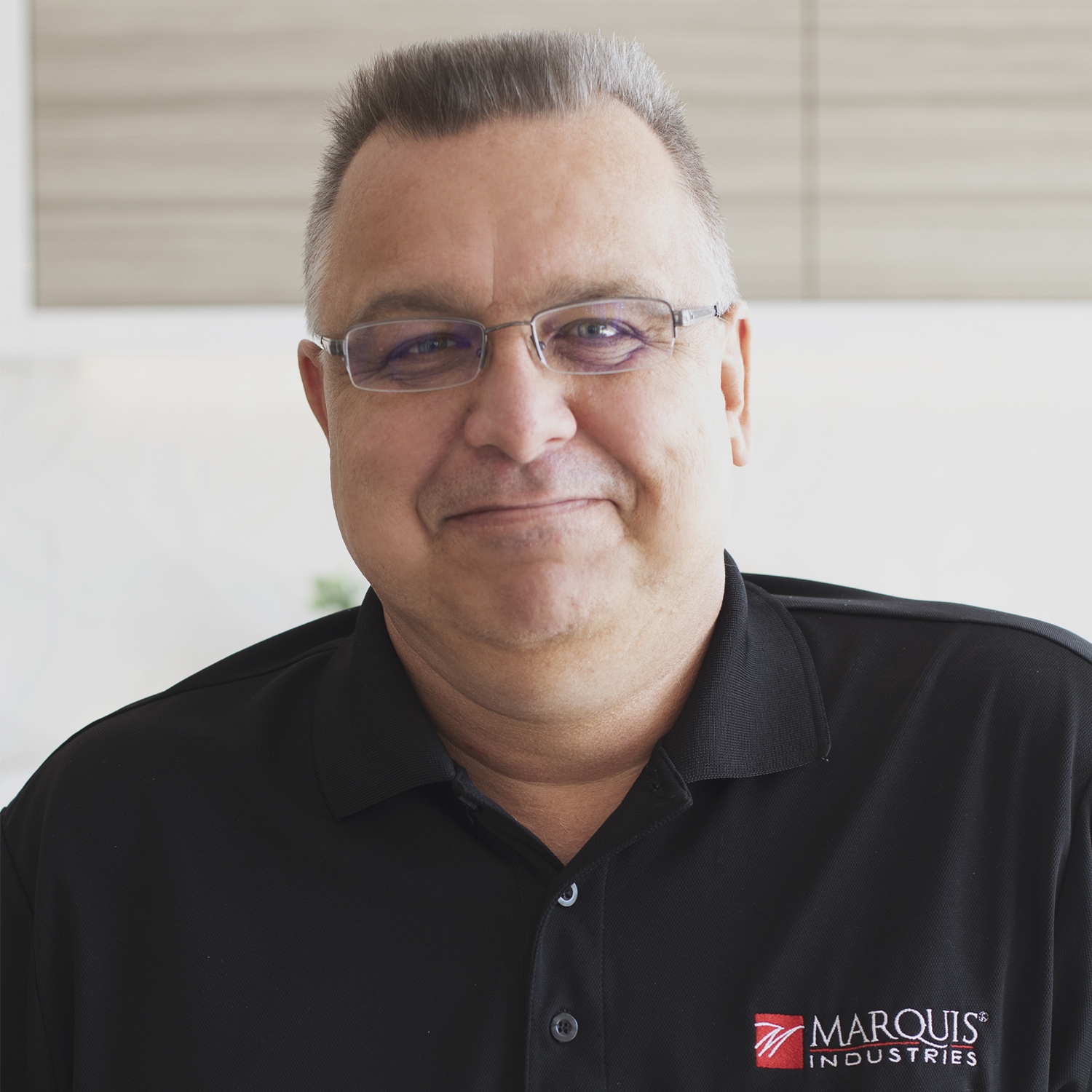 Sean Moore
"To reflect on the same idea above, the future of offices is going to be making them as comfortable for the employees as possible. This will increase their happiness, employee retention and production"
If you found this article useful and informative, please feel free to check out our Expert Insights & Roundup Series.