Petaluma, CA Economic Overview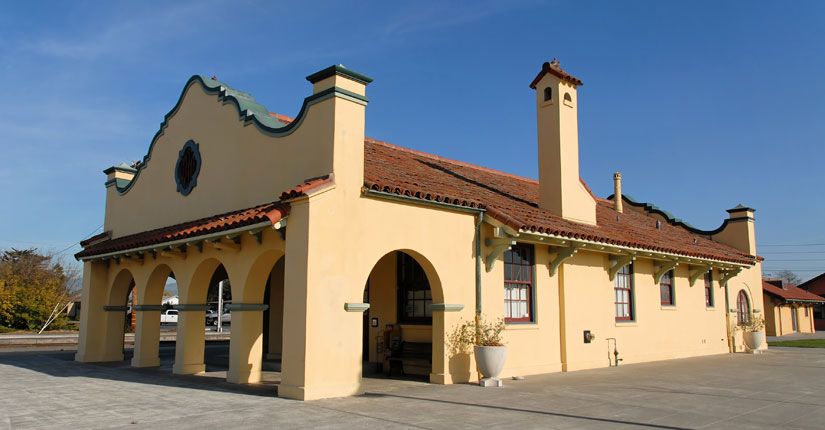 Petaluma is located in Sonoma County, home to one of the world's premier wine making regions, and is part of the Santa Rosa MSA. Located 32 miles north of San Francisco, Petaluma is home to over 59,000 residents and lies along the main route of U.S. Highway 101. A diverse mixture of businesses contribute to the robust growth of the commercial real estate market in Petaluma, including those in green services & construction, diversified manufacturing, tourism and hospitality, food & beverage processing, and information communications technology fields.
Petaluma was recently rated as one of the 'Top 10 Hottest Zip Codes' in the United States, and with good reason. The city has consistent job growth, a variety of transit options, low unemployment and a lower median home price than the surrounding metro areas. With a median household income in Petaluma of over $80,000 per year and an unemployment rate of just over 3%, residents of Petaluma earn more than the median for the State of California, Sonoma County and the Santa Rosa metropolitan statistical area.
Businesses of all types, both large and small, thrive in the business-friendly economy of Petaluma and Sonoma County. Recently ranked 10th in the United States for job growth, economic drivers in Petaluma include beverage and product manufacturing, the tech sector, and the deep variety of small business that account for nearly 50% of the county's jobs.
Petaluma, CA Commercial Real Estate Market
The commercial real estate market in Petaluma is driven by a vibrant mix of industry:
Food and beverage processing start-ups and industry leaders both flourish in Petaluma, drawn by the wine and spirits industries;
Information communications technology with manufacturing of communications, navigational equipment, and audio and video equipment components.;
Diversified manufacturing companies in Petaluma produce plastic laboratory products, small precision tools, high-end bicycles and specialized machined prototypes.;
The hundreds of thousands of tourists that visit the area are a boon to the tourism, recreation and hospitality industry in Petaluma.;
Green services and construction firms are concentrated in Petaluma, offering innovative products and services in the construction, alternative energy, environmental consulting and resource management industries.;
Consumer products companies also have corporate headquarters in Petaluma, including CamelBak, Scandinavian Designs, and World Centric.;
Technology and bio-science innovators such as Raydiance, Occulus Innovative Sciences, and Biosearch are attracted by Petaluma's closeness to world-class universities and the availability of commercial real estate in Petaluma.
The above industries all contribute to the demand for industrial space in Petaluma, along with demand from tenants to the north and south relocating into the city. Asking rents have increased about 10% and demand is close to outpacing supply. The office market in Petaluma is driven primarily by start-up businesses and tenants relocating from the high rents in nearby Marin County. Going forward, net absorption of space and rental rates are expected to increase, with the vacancy percentage of office space in Petaluma moving downward as supply begins to dwindle.
Petaluma, CA Office Sales Volume
Data provided by Yardi Matrix, for properties larger than 50K SF, which sold at over $5M.
Petaluma, CA Office Transactions
Data provided by Yardi Matrix, for properties larger than 50K SF, which sold at over $5M.
Petaluma, CA Commercial Inventory Breakdown
Office Spaces
Total: 1,771,471 SF
By square footage range:
50k to 100k SF: 1,001,629 SF / 56.54% of total office
100k to 500k SF: 769,842 SF / 43.46% of total office
By class:
Class A: 55,597 SF / 3.14% of total office
Class B: 1,715,874 SF / 96.86% of total office
Employment in Petaluma, CA
Job growth in Petaluma has increased year over year, with an unemployment rate of just over 3%. Over 53% of the labor force works in the areas of management, business & financial services, education & training, administrative support, sales, and construction & extraction.
While nearly half of the work force is employed by small business, major employers in Petaluma and Sonoma County include:
The Petaluma City School District with over 1,200 employees;
Petaluma Valley Hospital with over 500 people;
The United States Postal Service with 475 workers;
Petaluma Poultry Processors with over 400 people;
Enphase Energy with 350 employees;
Calix with 300 workers;
Santa Rosa Junior College, the City of Petaluma, Clover Stornette Farms, and the Old Adobe Union School District.
Not to mention the more than 250 wineries that call Sonoma County home. The U.S. Coast Guard also operates Training Center Petaluma just outside of the city, along with an armed forces facility operated by the California National Guard in the city itself.
Education in Petaluma, CA
The Petaluma School District operates the six elementary schools, three middle schools and two high schools in Petaluma. In addition there are four alternative high schools and five charter schools including 6th Grade Academy, Like Oak Charter, and Penngrove Elementary School.
Universities and colleges in Petaluma and Sonoma County include Empire College, Golden Gate University, Santa Rosa Junior College, Sonoma State University, University of North California at Santa Rosa, and the University of San Francisco - Santa Rosa Campus.
Commuting Time in Petaluma, CA
Commute times in Petaluma are higher than the national average, coming in at over 27 minutes each work day. Over 3% of the work force in Petaluma has a super commute of 90 minutes or more, while drivers commuting from Petaluma to San Francisco can face a drive of 2-3 hours each way if traffic is bad.
A good percentage of commuters in Petaluma carpool or work at home, with solo drive commuters coming in at just over 73%.
U.S. Highway 101 is the main freeway through Petaluma with State Route 116 also providing access throughout the county.;
Bus service in Petaluma is provided by Petaluma Transit, Golden Gate Transit, and Sonoma County Transit.;
SMART - the Sonoma-Marin Area Rail Transit - system has a hub at the Petaluma Downtown Station.;
San Francisco International Airport and Oakland International Airport are near Petaluma, along with the Charles M. Schulz - Sonoma County Airport.
Petaluma Demographics
Population
Total Population71,561
Male Population(48.4 %) 34,624
Female Population(51.6 %) 36,937
Median Age42.00
Income/Financial
Average Household Income$97,554
Median Household Income$79,162
Median Income Under 25$46,686
Median Income 25-44$78,170
Median Income 45-64$90,448
Median Income Over 65$54,086
News
Top 100 US Property Taxes in 2017
May 29, 2018
With the 2018 tax filing season now behind us, we decided to follow up on our previous list of top 100 property taxes in the U.S. We once again turned to public record sources, aiming to see if any year-over-year difference in taxes tipped the scales for some of the properties included in our pr...
California Q1 2018 Office Sales: Smaller Markets Pick Up the Slack for LA, San Francisco
April 18, 2018
In terms of office sales, Los Angeles was the most active California market we analyzed, wrapping up Q1 with a $1.3 billion total. Bay Area office sales raked in $800 million in 13 transactions, which encompassed over 2 million square feet of inventory. Even though Sacramento came in third, this...
SendGrid Triples Orange County Office Footprint
March 30, 2018
Digital communication platform SendGrid is set to triple its footprint in Orange County, Calif., by relocating its local offices to the heart of the region's fast-growing technology hub at 400 Spectrum Center Drive in Irvine, Calif.
CommercialCafé is your first and only stop when it comes to commercial real estate leasings in Petaluma, CA. Search through our extensive selection of commercial properties for lease with current space availability in the area ranging between 4580 square feet and 101539 square feet. Discover the right property from our 234 listings by using our advanced search function, which includes search by property type, space availability, management company, lease rates, and more.