Fairfield, CA Economic Overview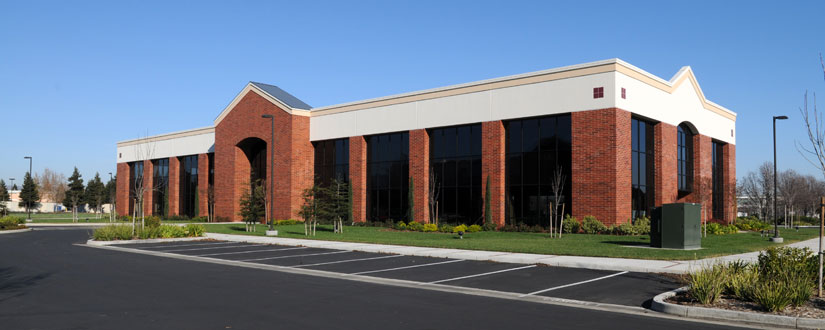 Fairfield is the county seat of Solano County and is home to the Travis Air Force Base. Home to nearly 108,000 residents, this 40 square mile city is a midpoint between San Francisco and Sacramento, located less than 40 miles from each, and just 40 miles from Oakland and 19 miles from the Napa Wine Valley. Neighboring cities include Suisun City, Vacaville, Rio Vista, and Napa. The commercial real estate market in Fairfield is boosted by Travis Air Force Base, its geographic location relative to other major metropolitan areas, and its diversified mix of business and industry.
The economy in Fairfield is largely driven by the fact that the city is one of the last Bay Area locations where employees can affordably live and work, with a variety of housing options at all price levels, numerous higher-educational facilities within convenient driving distance, and a diverse economy that attracts a wide variety of business.
With a median household income of over $67,000/year and an unemployment rate of just 5.3%, the economy in Fairfield is strong and growing. The population of Fairfield is conservatively estimated to continue growing at 2% per year and both residents and businesses take advantage of the city's strategic access to San Francisco and Sacramento, the extensive transportation networks, and the readily available and affordable residential and commercial real estate in Fairfield.
Fairfield, CA Commercial Real Estate Market
The growth of the commercial real estate market in Fairfield can be attributed to several factors. The city is business-ready with an ample water supply, business parks that are both turn-key and ready for development, and a skilled and educated workforce.
Not only has the city become known as the food and beverage hub for the West Coast, but the Business Retention and Expansion Program in Fairfield has been phenomenally successful in both attracting new business to the area and encouraging the expansion of existing businesses in Fairfield.
In 2016 alone, the Critelli Olive Oil company doubled its manufacturing and production facility in Fairfield and now occupies nearly 93,000 square feet of space with 30 new jobs. Formaggi Di Ferrante purchased an 8,600-square-foot industrial condo in Fairfield; Heretic Brewery purchased a 24,000-square-foot flex industrial building in Fairfield; Just Desserts relocated from the higher priced area of Oakland and expanded into a 75,000-square-foot manufacturing and production facility, and Primal Pet Foods relocated from the pricey San Francisco market to double its manufacturing and production facility in Fairfield to 50,000-square-foot and created 60 new jobs in the process.
Over the past 10 years, the Fairfield's commercial real estate market has grown significantly and now has more than 7 million square feet of commercial space, sustaining a healthy office market in Fairfield. Manufacturing is a key industry sector, and all indications are that there will be an increase in demand for commercial space in Fairfield, due to the escalating demand for both manufacturing and industrial space, and from neighboring Travis Air Force Base as defense spending grows.
Fairfield, CA Office Sales Volume
Data provided by Yardi Matrix, for properties larger than 50K SF, which sold at over $5M.
Fairfield, CA Office Transactions
Data provided by Yardi Matrix, for properties larger than 50K SF, which sold at over $5M.
Fairfield, CA Commercial Inventory Breakdown
Office Spaces
Total: 2,130,965 SF
By square footage range:
50k to 100k SF: 694,184 SF / 32.58% of total office
100k to 500k SF: 736,781 SF / 34.57% of total office
500k to 1M SF: 700,000 SF / 32.85% of total office
By class:
Class A: 114,000 SF / 5.35% of total office
Class B: 1,212,965 SF / 56.92% of total office
Employment in Fairfield, CA
Job growth in Fairfield has increased by nearly 2% over the past year, with nearly 50,000 employees in the city's job market. Over 41% of the labor force in Fairfield works in the areas of management, administration, sales, and production. Government, manufacturing, health care, retail, professional, and manufacturing industries all contribute to the employment growth in Fairfield.
Notable employers in the city include Anheuser-Busch, Clorox, Jelly Belly Candy Company, and Partnership Health Plan of California. Major employers in Fairfield are:
Travis Air Force Base with over 14,000 employees;
County of Solano with nearly 2,900 workers;
Fairfield-Suisun Unified School District with 2,000 people;
NorthBay Medical Center with over 1,100 employees;
Solano Community College with 650 employees;
City of Fairfield with over 500 workers;
The Sutter Medical Foundation with nearly 500 people.
Education in Fairfield, CA
The Fairfield-Suisun Unified School District is responsible for the operation of the numerous elementary, middle, and public high schools in Fairfield. There are also a number of private and alternative schools in Fairfield, including the Public Safety Academy, the Fairfield-Suisun Adult School, and the H. Glenn Richardson Education Complex that offers DELTA and SIGMA programs.
The Travis Unified School District serves Travis Air Force Base along with some parts of Fairfield and Vacaville. Schools within this district include Vanden High School, Travis Education Center, Travis Community Day School, and Golden West Middle School.
Universities and colleges near Fairfield include University of California Davis, University of California Berkeley, Sacramento State, Sonoma State, and Embry Riddle Aeronautical University at Travis Air Force Base.
Commuting Time in Fairfield, CA
The average commuting time in Fairfield is nearly 29 minutes, about 20% longer than the national average. In addition, nearly 6% of the workforce has a super commute of 90 minutes or more, while close to 15% of the work week commuters carpool and over 3% have the option of working from home.
The I-80 interstate passes through Fairfield and connects the city to both San Francisco and Sacramento.;
The I-680 provides access from Fairfield to the East Bay of San Francisco and San Jose, while State Route 12 connects the city to Napa and Rio Vista.;
The Fairfield Transportation Center is the main hub for bus commuters connecting to Sacramento and the BART stations in El Cerrito and Walnut Creek.;
Amtrak will provide service from the future Fairfield-Vacaville railroad station.;
Sacramento International Airports, San Francisco International Airport, and Oakland International Airport are all easily accessed from Fairfield.
Fairfield Demographics
Population
Total Population108,736
Male Population(49.0 %) 53,318
Female Population(51.0 %) 55,418
Median Age37.00
Income/Financial
Average Household Income$101,478
Median Household Income$74,342
Median Income Under 25$32,382
Median Income 25-44$80,604
Median Income 45-64$85,118
Median Income Over 65$56,844
CommercialCafé is your first and only stop when it comes to commercial real estate leasings in Fairfield, CA. Search through our extensive selection of commercial properties for lease with current space availability in the area ranging between 4858 square feet and 83399 square feet. Discover the right property from our 18 listings by using our advanced search function, which includes search by property type, space availability, management company, lease rates, and more.